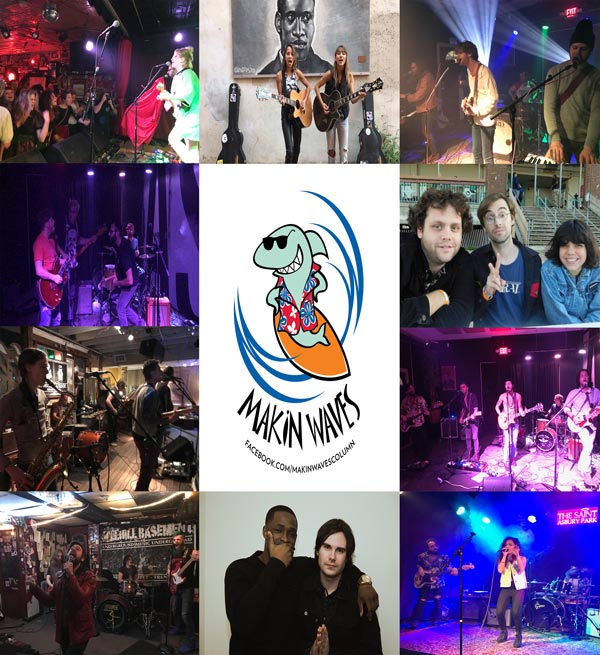 Independent New Jersey acts who released the best 2018 songs either as singles or album tracks from left to right and top to bottom are Avery Mandeville, Nalani & Sarina, Deal Casino, The Burns, Screaming Females, The Porchistas, Levy & the Oaks, Experiment 34, Bulletproof Belv & Matty Carlock and Natalie Farrell. COLLAGE BY BOB MAKIN 
Makin Waves' 10 best NJ indie songs includes Avery Mandeville, Nalani & Sarina, Deal Casino, The Burns, Screaming Females, The Porchistas, Levy & the Oaks, Experiment 34, Bulletproof Belv & Matty Carlock, and Natalie Farrell.

Inspired by a spring Porchistas record review, here is the first-ever Makin Waves Top 10 list of the best songs by New Jersey indie artists. Thanks for the inspiration, guys.

Avery Mandeville, "Blood": In nearly 40 years of covering music, I've never seen a song by a local independent act elicit such a meaningfully passionate response as Avery Mandeville's "Blood." An anthem that releases the anger women often contain in the face of a world of bullshit, "Blood" is explosive, expressive and sardonically funny. With its Nirvana-like blast of emotion, it is the kind of song that can turn an unknown local act into a national star. I hope that is the case for Avery because she deserves it, and the way "Blood" empowers women is a sight and sound to behold live, on video and/or on her excellent full-length debut album, "Happy Birthday, Avery Jane."
Nalani & Sarina, "Young & Inexperienced": The Millennial anthem "Young & Inexperienced" has blown up as a single on Billboard, BBC Radio, Spotify playlists, a Makin Waves Song of the Week and 25,000 views on YouTube. Nalani & Sarina's best-ever song features such lines as "working hard ain't hard enough" that are relatable to anyone within Trump's America, particularly those with one of those $10-per-hour jobs that lowered unemployment, as well as the quality of American life. See Nalani & Sarina perform "Young & Inexperienced" live at the Light of Day Festival on Jan. 19 at Asbury Park Yacht Club Avery Mandeville & the Man Devils.
Deal Casino, "Father's Day": This incredibly powerful tune about a young man who wishes he didn't have to avoid his father but for his own peace of mind finds that he has no choice is rousingly cathartic as it releases all the raw emotions that come with such a complicated relationship. I don't know how true the sad story told in the song is, but one thing is for sure, the fathers of the four young men in Deal Casino should be damn proud of this fantastic song, as well as their many other accomplishments. 
The Burns, "Wolves": This breakup song is about a player who'd rather be on the prowl with his pals to deal with paranoia than secure in a relationship. A gang call-and-response segues into a great dual guitar solo between Matt Fernicola and Joey Henderson into one just by Fern that is a gift from the rock gods. An extended version of "Wolves" only available on CD is the best thing I've heard The Burns do with a righteous jam that extends the guitar solos into a Beatles-esque false fadeout that soars back to a blistering finish courtesy of Fern's mighty axe.
Screaming Females, "Bird in Space":  The imaginatively expansive double album, "All at Once," boasts one of Screaming Females' best and prettiest songs, "Bird in Space," a poetic tribute to modernist Romanian sculptor Constantin Brâncuși. Among the many impressive and enjoyable nuances on "All at Once" are vocalist-guitarist Marissa Paternoster's poppy coo beneath the ringing '70s-inspired guitar solo in the break of this standout track. The artistic tune should go over well in Europe when the Screamales return there early next year for a month-long trek.
The Porchistas, "Abe Vigoda Polka": From those satirical Montclair porch rockers comes an hysterical but touching tale of a musical couple, who during an adventure in Florida, twice run into unsung actor Abe Vigoda ("Barney Miller," "The Godfather"). In tribute to him, the funny folktale is set to a variety of traditional dance rhythms, including the polka. The ethnic, rootsy Porchistas demonstrate how those styles relate to each other and can be arranged in a way that blends seamlessly. But the song's greatest strength is its heartfelt marriage between entertaining absurdity and enlightening conviction. The spoken bridge makes me laugh out loud.
Levy & the Oaks, "Happiness Is Easy": The jarringly dichotomous, unsettlingly apocalyptic "Happiness Is Easy" features a robotic drum track by Berklee-trained producer Andrea Morgan that symbolizes the soullessness and lack of humanity described in fantastic, fascinating lyrics. The combination makes a statement against apathy in the face of tyranny and is a testament to the songwriting of vocalist-guitarist-lyricist Duane "Levy" Okun, bassist-percussionist-pianist Lou Panico, and guitarist Chris Colon. Panico's hauntingly beautiful piano track adds to the dichotomy, offering a glimmer of hope as the world falls apart.
Experiment 34, "Cut the String": Fun, true story about this song. When I first heard it four years ago, I thought it was a Red Hot Chili Peppers cover, so I looked up some lyrics on my phone to see which one, but it wasn't there. In a proud band-dad moment, I realized my son, Matthew, and his mates had written this snappy, reggae-tinged indictment of media. "Cut the String" is particularly critical of the media's polarizing impact on society for the sake of ratings and in an effort to numb it into hopeless submission. The song also criticizes those who use the tube as heroin with lines of resolution or, worse, as an electronic babysitter.
Bulletproof Belv feat. Matty Carlock, "F Being Friends": Bulletproof Belv & Matty Carlock's latest collaboration following "Dark City Lights" from last year's "11:11 Wishful Thinking" LP is this standout club anthem produced by Jason Freeze, also a well-known DJ whose crowd-inspiring turntable skills deeply influenced the track. With a poppy yet passionate "Lights"-like approach, the irresistible tune chronicles a friends-with-benefits situation that has yet to develop into a more romantic relationship. A group chant of "all night long" will animate any dance floor or concert crowd with shouts and fist pumps.
Natalie Farrell, "Exhale": This smooth, sexy anthem about obtaining peace of mind features punchy drums and funky, jangly, ringing guitars layered amidst a mellow melody and exotic rhythm that recall Sade, as well as well-stated rootsiness and soulfulness, such as Alannah Myles. "Exhale" sounds like a hit that should be sandwiched between Adele and Taylor Swift on Z-100, yet due to its lyrical nature and musicianship also sounds right on AAA radio, such as the supportive 90.5 the Night.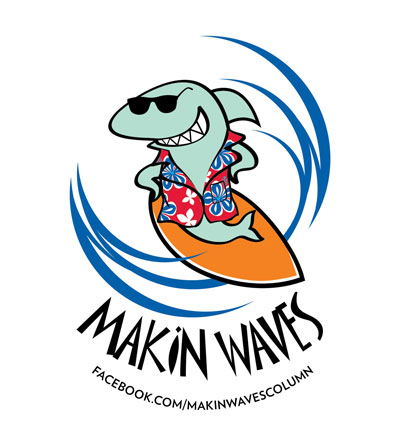 Bob Makin is the reporter for www.MyCentralJersey.com/entertainment and a former managing editor of The Aquarian Weekly, which launched this column in 1988. Contact him at makinwaves64@yahoo.com. And like Makin Waves at www.facebook.com/makinwavescolumn.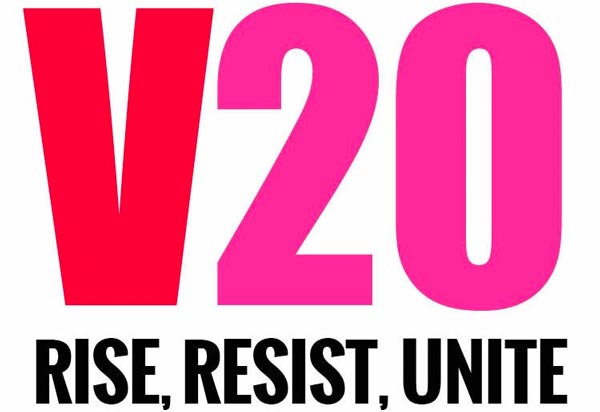 Benefit Concert For Dina's Dwellings In New Brunswick On Friday
(NEW BRUNSWICK, NJ) -- Join the cast of The Vagina Monologues and some special guests for Ladies' Night, a benefit concert of fun and empowering songs celebrating and uplifting women. Co-directed by Mariella Klinger and Dave Seamon and produced by coLAB Arts, the concert takes place at First Reformed Church of New Brunswick for Dina's Dwellings on December 14 at 7:30pm.  It features a wide selection of pop songs and musical theatre selections from your favorite Broadway musicals will be performed along with a preview of an original musical by Dave Seamon and Molly Horan entitled A Universe Without Him.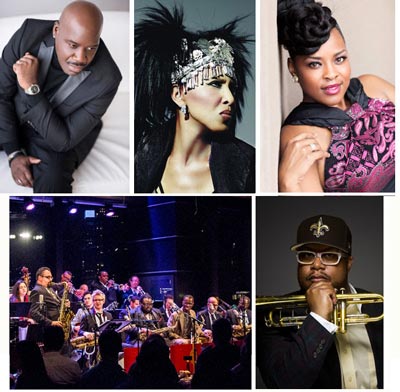 Audible and NJPAC Present "Jazz in the Key of Ellison"
(NEWARK, NJ) -- The New Jersey Performing Arts Center (NJPAC) and Audible have announced the first three national performance dates of "Jazz in the Key of Ellison," celebrating the musical world of the esteemed African-American novelist, critic and scholar Ralph Ellison and his remarkable collection of jazz recordings.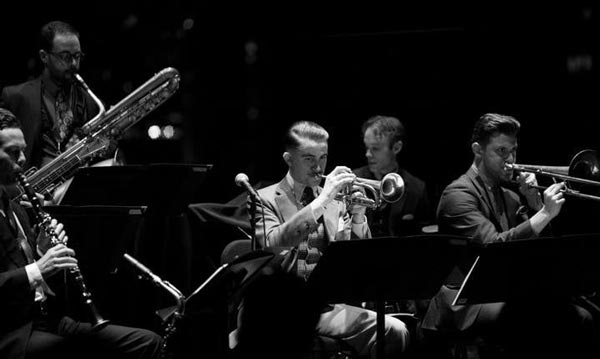 Centenary Stage Presents Michael Davis and the New Wonders
(HACKETTSTOWN, NJ) -- Centenary Stage Company's annual January Thaw Music Festival returns to the Lackland Performing Arts Center featuring three musical guest artists throughout the month of January. The series launches on Saturday, January 12, 2019 at 8:00pm in the Lackland Performing Arts Center with Michael Davis and the New Wonders.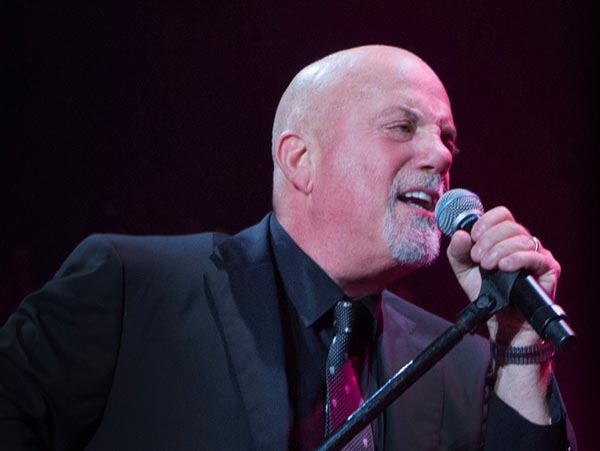 Billy Joel to Celebrate 70th Birthday at MSG
(NEW YORK, NY) -- The Madison Square Garden Company announced that the 64th consecutive show by legendary musician and MSG franchise, Billy Joel, on Thursday, May 9, 2019 takes place on his 70th birthday! The  show will be Joel's 110th all-time performance at The Garden.