originally published: 11/01/2018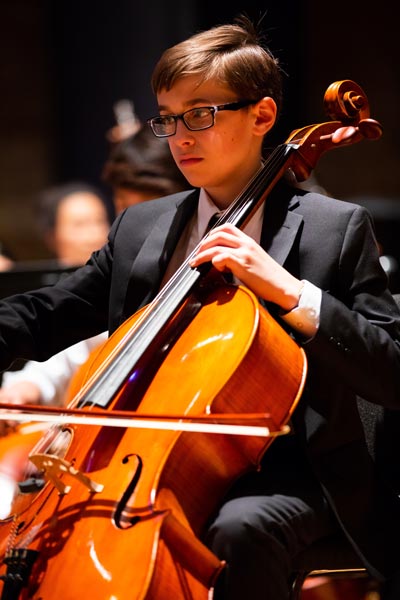 (RAHWAY) -- The New Jersey Youth Symphony (NJYS) continues its 40th Anniversary season with a concert featuring the NJYS Youth Orchestra, Fortissimo Flutes, and Clarinet Ensemble on Sunday, November 11 at 3:00pm at the Union County Performing Arts Center located at 1601 Irving Street in Rahway. Tickets are $20 for adults and $15 for students and seniors available online at www.ucpac.org.
Led by conductor Simon Lipskar with over 75 members, the NJYS Youth Orchestra will open the concert with Hovhannes Symphony No. 2, Op. 132, Mysterious Mountain and Rimsky-Korsakov Capriccio Espangnol. Youth Orchestra provides an advanced, full orchestral experience for talented student musicians with opportunities to perform a robust repertoire from Beethoven and Dvořák to contemporary composers. Fortissimo Flutes, led by conductor Diana Charos Reilly, will follow with works by Rutter, Berthomieu, McMichael, and Mozart. This ensemble presents the best of the best from around the state, performing frequently in concerts and interactive events as well as acting as mentors within the NJYS community, inspiring younger students to strive for excellence and encouraging a lifelong love of music. The concert will finish with the Clarinet Ensemble performing works by The Beatles, J.S. Bach, and Leonard Bernstein. Exploring the unique qualities of clarinet playing, Clarinet Ensemble performs everything from new commissions to the landmarks of the Classical repertoire, challenging and inspiring students to reach their full potential in ensemble playing.
A conductor focused on inspiring and educating young musicians, Simon Lipskar has been the conductor of the NJYS Youth Orchestra since 2006. He conducts in the summers at the Kinhaven Music School where he was a student as a teenager. He has been a regularly guest conductor at the Third Street Music Settlement in New York City and served as Assistant Conductor of the Brooklyn Philharmonic under Robert Spano, as well as for a number of other orchestras and opera companies. A member of Tanglewood's prestigious Conductor's Seminar led by Robert Spano and Gustav Meier, Lipskar took part in master classes led by Seiji Ozawa, Bernard Haitink, André Previn, and Joseph Silverstein. He received his Master of Music degree in Orchestral Conducting from the San Francisco Conservatory of Music where he studied under Michael Morgan and Denis de Coteau and was awarded the Conducting Department Award in Honor of Outstanding Contributions to the Conservatory Ensembles. A graduate of Yale University, he received a Bachelor of Arts in Religious Studies. As a teenager, Lipskar was a Juilliard Pre-College violinist, pianist, and composer as well as an award-winning chamber musician. Along with his extensive work with young orchestral musicians, Lipskar is President of Writers House, a leading literary agency where he represents many of today's bestselling and award-winning authors.
Diana Charos Reilly, conductor of Flute Choir, Flute Forum, and Fortissimo Flutes, is a proud alumna of NJYS. Reilly joined the teaching staff in 1993 as Ensemble Director for the Orchestral Winds Training Program and founded both the Flute Choir and Flute Forum in 1998; Fortissimo Flutes debuted in 2014. Reilly is the Director of NJYS Summer Programs which includes Orchestral Camp and Summer Winds Camp. Reilly served as the private flute instructor, master class coach, and director of summer programs at Kent Place School in Summit for almost a decade. In 1994, she was appointed flute instructor at the Skidmore Summer Flute Institute at Skidmore College in New York. Reilly serves as flute instructor at Farleigh Dickenson University and Westminster Choir College. A graduate of the Julliard pre-college division, Reilly was a student of Brad Garner. She holds a Bachelor of Music degree from Hartt School of Music where she studied under John Wion of the New York City Opera and continued her graduate studies at Mason Gross School of the Arts at Rutgers University. Additionally, Reilly furthered her training at Ithaca College and the Oberlin Conservatory of Music. Reilly has appeared on numerous recordings including Jack the Ripper, Sleeping Beauty, and Rapunzel which premiered in 1999 at the Paper Mill Playhouse with the musical theater company The Enchanted Players.
Bryan Rudderow, conductor of Concertino Winds, Clarinet Ensemble, and Director of the NJYS Summer Winds Camp, also serves as Adjunct Music Faculty at Kent Place School in Summit.  Rudderow has appeared on three continents as conductor, composer, and clarinetist, focusing his energy on music composed in his lifetime. He earned degrees from the John J. Cali School of Music at Montclair State University and William Paterson University in Music Education, Performance, Conducting, and Composition/Theory. While at Montclair State University, Rudderow received one of three highly competitive graduate assistantships and was named Assistant Conductor of Instrumental Ensembles, a position created specifically for him. Shortly after completing his Master of Music degree, he was invited to attend the Instituto Superior de Arte del Teatro Colón in Buenos Aires, Argentina to study operatic conducting and composition. As a conductor, Rudderow has collaborated with ensembles around the world, from the Orquesta Filarmónica in Buenos Aires to the Montclair State Symphony Orchestra and Bands. Additional appointments include the TRANSIT Ensemble (NYC), Portland (ME) Symphony Orchestra, Greater Princeton Youth Symphonies, and the Shippensburg (PA) Symphony Orchestra. As the conductor of Concertino Winds since its inception in 2009, the ensemble has grown steadily, performing works commissioned and arranged for the ensemble, hallmarks of the wind band repertoire, and several pieces Rudderow composed for the ensemble. As conductor of Clarinet Ensemble, Rudderow strives to give the most advanced student clarinetists in New Jersey the opportunity to perform challenging music written and arranged for the instrument.
---
The article continues after this ad
---
---
Says Artistic Director Helen Cha-Pyo, "My vision for the New Jersey Youth Symphony's 40th Anniversary is promoting the already well-developed musical excellence of our students—encouraging them to shine far and wide on varied stages and bring their talents to new audiences." This season NJYS ensembles will grace stages including Kasser Theater at Montclair State University, the State Theater in New Brunswick, Dolan Hall at the College of St. Elizabeth, Drew University, and the New Jersey Performing Arts Center.
In a nod to the New Jersey Youth Symphony's ruby anniversary and her first season as Wharton Institute for the Performing Arts Artistic Director and Conductor of the NJYS Youth Symphony, Cha-Pyo chose a unique spin on the usual celebrations—in addition to a gala, which will be held at NJPAC on May 19, Cha-Pyo introduced the idea of partnering with social services in the communities where NJYS will perform throughout the season.
For the November 11 concert at UCPAC, NJYS will partner with Elizabeth's St. Joseph's Social Service Center and take in-kind donations of toiletry items including: toothpaste, toothbrushes, dental floss, lip balm, soap, deodorant, travel-size shampoo and conditioner, travel-size body lotion, travel-size mouthwash, travel-size hand sanitizer, combs, brushes, hair ties, and tissue packs. Other social services partners include Morris Plain's Interfaith Food Pantry and Resource Center, Morristown's Homeless Solutions, Inc., and Morristown's Community Soup Kitchen and Outreach Center, Inc. For a full list of the NJYS 2018-2019 season concerts and social services partners, as well as ways to give back at each concert, click here.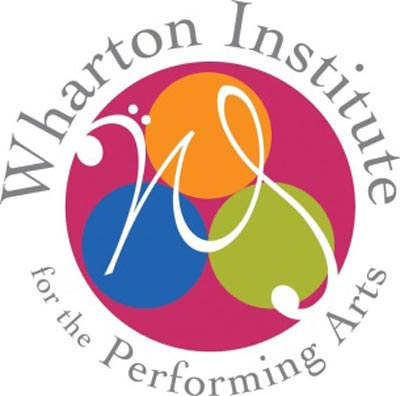 The Wharton Institute for the Performing Arts' mission is to provide the highest quality performing arts education to a wide range of students in a supportive and inclusive environment, where striving for personal excellence inspires and connects those we teach to the communities we serve.
Wharton is New Jersey's largest independent non-profit community performing arts education center serving over 1,500 students through a range of classes and ensembles including the 15 ensembles of the New Jersey Youth Symphony, which serve 500 students in grades 3 – 12 by audition. Beginning with Out of the Box Music and Pathways classes for young children, WIPA offers private lessons, group classes and ensembles for all ages and all abilities. We believe in the positive and unifying influence of music and the performing arts and believe that arts education should be accessible to all people regardless of their ability to pay. We teach all instruments and voice and have a robust musical theater program.
Based in Paterson, New Jersey, the Paterson Music Project (PMP) is an El Sistema-inspired program of the Wharton Institute for the Performing Arts that uses music as a vehicle for social change by empowering and inspiring children through the community experience of ensemble learning and playing. PMP provides intensive, free musical training to students throughout Paterson after school. PMP launched its first site at the Community Charter School (CCSP) of Paterson in January 2013 with 32 second graders and has since added a new class of students each year. Since its inception, PMP has partnered with the Paterson Public Schools to open the Paterson Public School 1 and 26 site as well as the CCSP 21st Century Community Learning Center Program to start a winds and brass middle school program. Last year, PMP partnered with William Paterson University's Music After School Program to create a central band site at the Norman S. Weir School to serve over 60 students. This year, Paterson Music Project will be partnering with the Rosa Parks Performing Arts High School in Paterson to host the PMP Saturday Program which includes large ensemble rehearsal, Community Choir, Afro-Fusion Percussion Ensemble, and private lessons. There are now over 250 students in the program across the city of Paterson grades 1-8.
Wharton Institute for the Performing Arts is located in Berkeley Heights, New Providence and Paterson, NJ and reaches students from 10 counties. All of WIPA's extraordinary faculty members and conductors hold degrees in their teaching specialty and have been vetted and trained to enable our students to achieve their personal best.