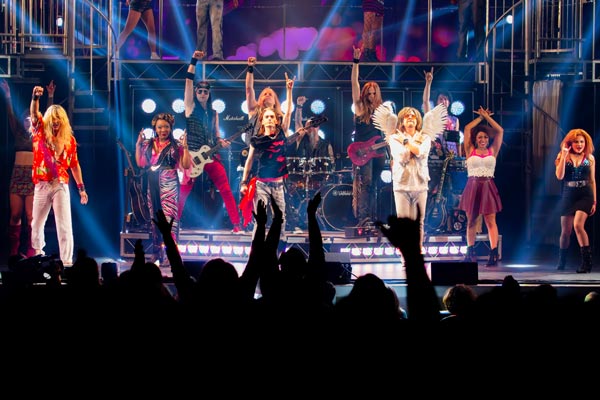 The five-time Tony award-nominated Broadway musical, Rock of Ages, returns to the stage with a 10th Anniversary Tour at Atlantic City's Hard Rock Hotel & Casino! Performed in the venue's ultra-modern Sound Waves theater, Rock of Ages runs from now until November 4, 2018.
Featuring the music of such iconic '80s bands as Styx, Poison, and Europe, this 10th Anniversary production features a dynamic new cast which revisits the larger than life characters and exhilarating story that turned Rock of Ages into a global phenomenon!
In this musical — where '80s hair metal meets musical theater — first, we meet narrator Lonny Barnett (John-Michael Breen).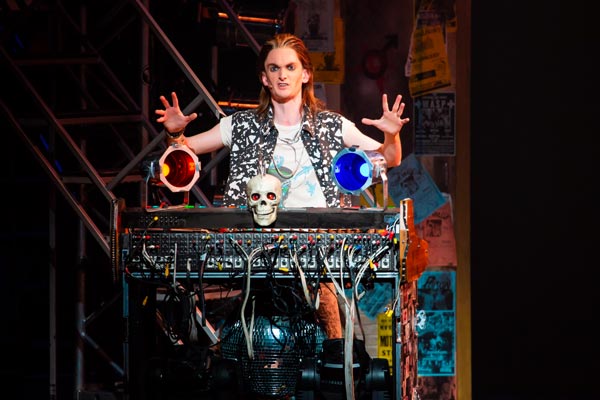 Lonny introduces us to aspiring rocker Drew Boley (Anthony Nuccio) who meets wanna-be actress Sherrie Christian (Katie LaMark).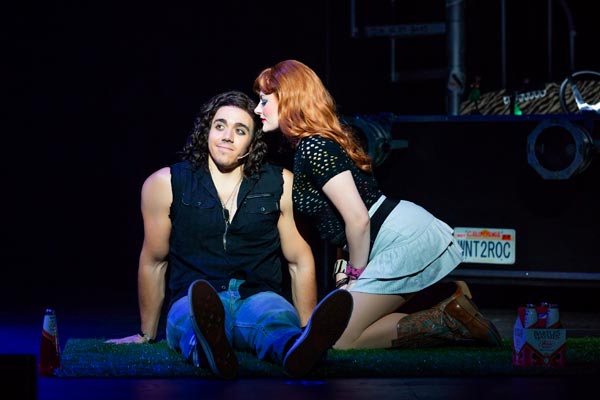 Drew gets Sherrie a job at Hollywood's Bourbon Room club where he works as a busboy. However, Hertz (Andrew Tebo) and his son, Franz (Chris Renalds) — a pair of German developers — want to bulldoze the club, much to the dismay of the city planner, Regina (Kristina Walz).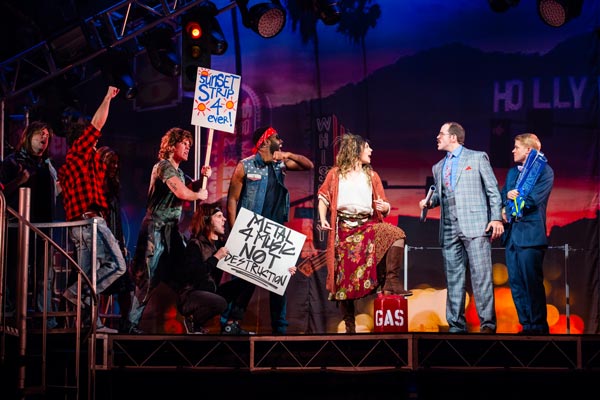 ---
The article continues after this ad
---
---
It's decided that to help raise money to save the club, Stacee Jaxx (Sam Harvey) — a rocker who got his start at the Bourbon Room — will do his final concert there.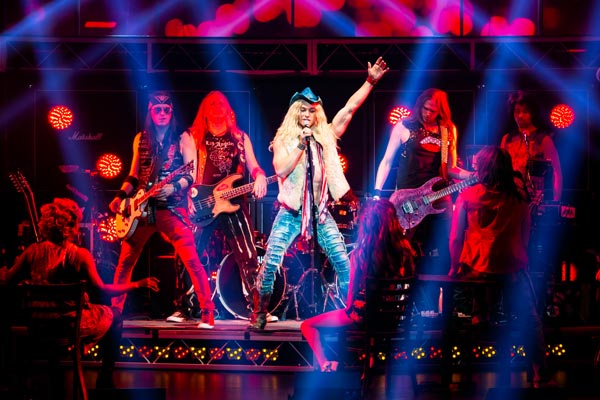 High points of the show include Sam Harvey, as Stacee Jaxx, who performs a dynamic rendition of Bon Jovi's "Wanted Dead or Alive."
Also, Anthony Nuccio as Drew scores with the crowd on Steve Perry's "Oh Sherrie," complete with what feels like a 30-second long note!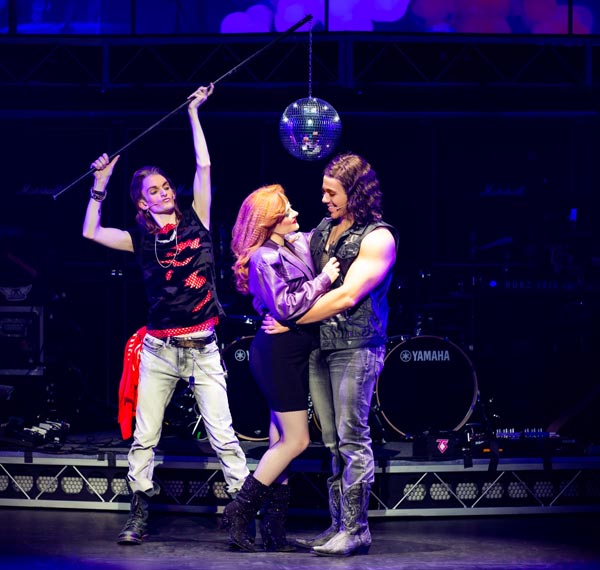 Other can't-miss sequences are the ensemble's uplifting rendition of Whitesnake's "Here I Go Again" — which has audience members unabashedly singing along — and the production's grand finale, Journey's "Don't Stop Believin'" — which has the entire crowd dancing on its feet!
One of our favorite numbers features Chris Renalds as Franz and Kristin Walz as Regina doing an outrageous rendition of Pat Benetar's "Hit Me With Your Best Shot."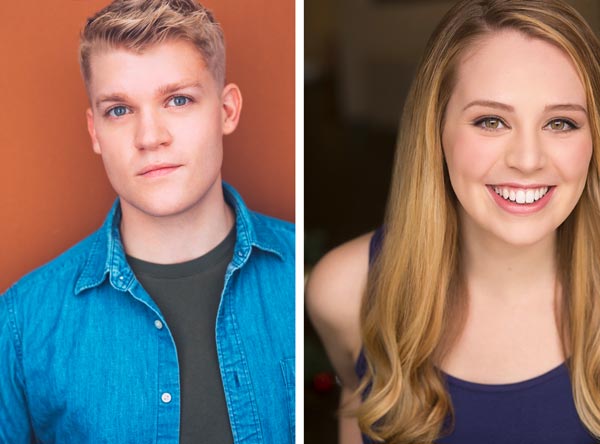 In chatting with Chris Renalds after the show, he says, "I love this show because I get to sing Pat Benetar every night," adding, "and I love the finale, too — for us, it's like Soul Train where we get to rock out!"
Explaining, "We're currently touring North America — we just opened in Boston," Renalds acknowledges, "I'm having a really great time with this show; I love Rock of Ages because of the music!"

When asked why the show is so appealing, Renalds explains, "Audiences of all ages love it — some because it's nostalgic — but others because it's funny," before noting, "plus there's all this great music — it's inevitable that every night, people will sing along!"
We also get a chat with Kristina Walz who plays Regina, the city planner, in the musical.
"I can't believe I was cast in Rock of Ages," states Walz, "I auditioned, and I was just my crazy self, and I got the role!"
"It's fantastic to be a part of this production!" remarks Walz, noting, "It's different every night — the energy, the feeling, the crowd."
Explaining, "I'm a Jersey Girl — I'm from Ramsey," Walz acknowledges that she is the only cast member who hails from the Garden State.
Declaring, "It's amazing to be performing back home — I told the cast that the crowd was going to be amazing here in Jersey — and they were!" Walz concludes by exclaiming, "The '80s are coming back. Come see Rock of Ages — it's a blast!"
Rock of Ages has performances on Wed. Oct. 31 at 8pm; Thurs. Nov. 1 at 8pm; Fri. Nov. 2 at 8pm; Sat. Nov. 3 at 3pm and 8pm; and Sun. Nov. 4 at 3pm and 8pm at Sound Waves in the Hard Rock Hotel & Casino located at 1000 Boardwalk, in Atlantic City, NJ. Tickets are $35, $55, and $75 and can be ordered by clicking on hardrockhotelatlanticcity.com.
Photos courtesy of Hard Rock Hotel & Casino
Spotlight Central. Your source for Jersey entertainment news and reviews
Love Imagery Fine Art Photography. all you need. peace/love/flower/power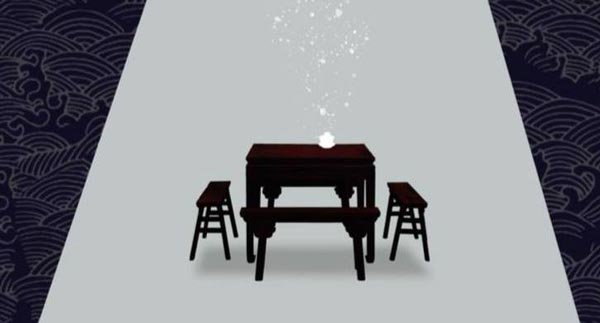 Princeton Chinese Theatre in collaboration with the Lewis Center for the Arts' Program in Theater present Teahouse by Lao She
(PRINCETON, NJ) --Princeton Chinese Theatre in collaboration with the Lewis Center for the Arts' Program in Theater at Princeton University will present Teahouse by Lao She on November 16, 17 and 18 at 8:00pm and November 17 at 2:00pm in the Donald G. Drapkin Studio at the Lewis Arts complex on the Princeton campus. Teahouse is considered a masterpiece of contemporary Chinese theater, spanning 50 years in modern Chinese history from the collapse of the Qing dynasty and the Republican Revolution to the birth of the People's Republic, bringing together over sixty characters who represent all walks of life. The production is directed by senior Changshuo Liu.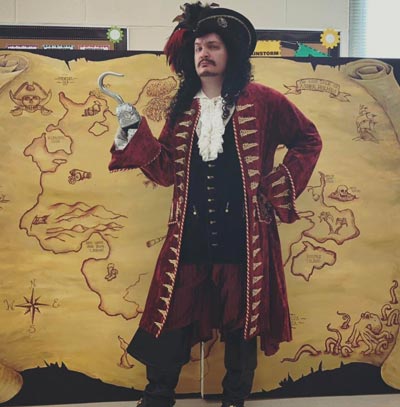 Axelrod's Rising Stars Youth Performing Arts Program Presents "Peter Pan"
(OCEAN TOWNSHIP, NJ) --  A family musical that's perfect for the holiday season, "Peter Pan" is flying onto the Axelrod stage December 8-16. Axelrod's award-winning Rising Stars Youth Performing Arts program presents one of Broadway's timeless classics in a fully staged production directed by Lisa Goldfarb with musical direction by Randy Hurst and choreography by Wendy Roman.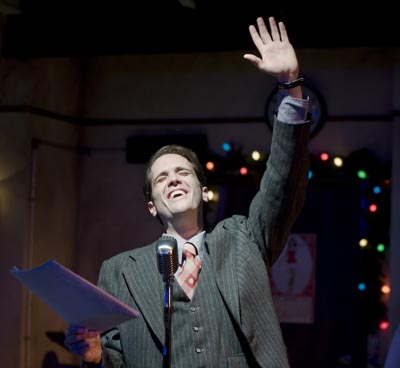 Mile Square Theatre Presents It's a Wonderful Life: a live radio play
(HOBOKEN, NJ) --  Mile Square Theatre, Hudson County's leading professional theatre, revives its beloved production of It's a Wonderful Life: a live radio play by Joe Landry. Mile Square Theatre becomes a live recording studio in the golden age of radio, and MST theatre goers become the studio audience as WMST "goes on air" to broadcast Frank Capra's popular holiday story. The production begins performances on Thursday, November 29 and runs till Sunday, December 23.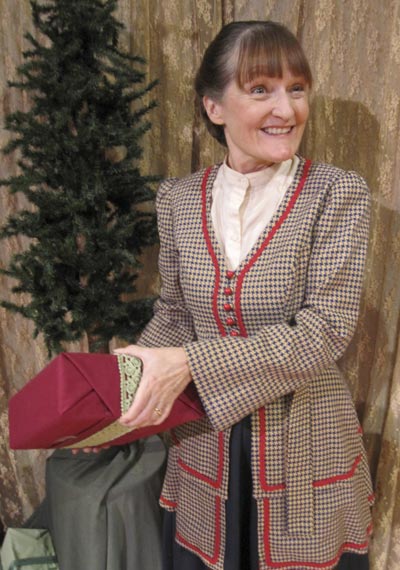 East Lynne Theater Company presents "O. Henry's Christmas Tales"
(CAPE MAY, NJ) -- "One dollar and eighty-seven cents. That's all I have, and tomorrow is Christmas," sighed Della in "The Gift of the Magi," just one of the O. Henry stories adapted and performed by Gayle Stahlhuth, who brings to life thirty-plus characters in her memorized, unique tour-de-force storytelling style. For seven times only, the award-winning Equity professional East Lynne Theater Company will present "O. Henry's Christmas Tales."  With the exception of "Gift of the Magi," these stories have never been performed before by Stahlhuth.  Performances take place on Friday and Saturday, November 23 and 24, Sunday, December 2, Thursday through Saturday, December 6 – 8, all at 8:00 p.m. with a 2:00 p.m. matinee on Saturday, December 8.