---
Tune into Radio Jersey with Lee Mrowicki every Monday through Friday from 6pm to 8pm
Broadcast on Asbury Music!
---
Newark Arts Festival Celebrates 10,000 Visitors And A Breakout Year
originally published: 10/30/2018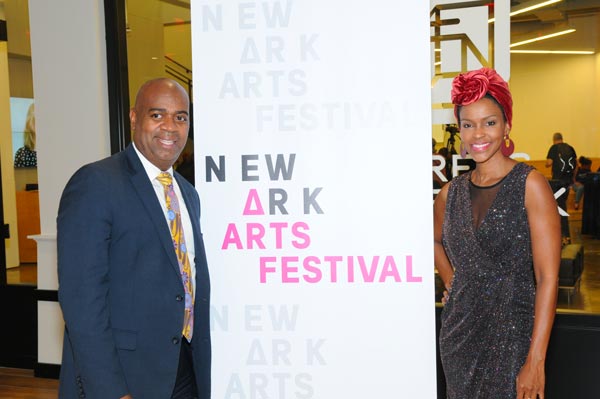 (NEWARK, NJ) -- This year, the Newark Arts Festival launched a new brand and debuted dynamic programming to 10,000 attendees and participants, as it transitioned from the former Open Doors Citywide Arts Festival. Over a four-day span from Thursday, October 4th, through Sunday, October 7th, in all five wards, Newark Arts celebrated its 17th annual showcase of the best in visual and performing arts, spotlighting Newark's rich landscape of museums, galleries and pop-up venues.
Proudly dubbed 'The Arts Mayor', Mayor Ras J. Baraka kicked off the festival with a rousing speech at Express Newark in the Hahne & Co. Building. "We have art everywhere; they have never seen a city with this much art. We ultimately tie art to the economic growth, to the social fabric of the city, intellectual growth, development of its young people, and to the sustaining of its families...art is at the center of all of that!" said Mayor Baraka to a room over 150 guests.
With the sponsorship of L&M Development, Newark Arts converted raw spaces in the historic Hahne's Building into several pop-up galleries that were activated on opening night. In total, Newark Arts partnered with over 80 venues and 500 participating artists. Many artists, curators and venues reported multiple sales and a large number of visitors to their exhibits.
The festival provided attendees with a number of fresh ways to participate including the M&T Bank Murals + Martinis Public Art Tour, which took riders on a tour of new and popular commissioned walls and structures, and Open Doors Kids, a mini-festival of the arts just for child art enthusiasts. Guided walking tours were offered through Have You Met Newark and Brown Girls Bar Crawl, giving a more up close and personal interaction with some of Downtown Newark's art exhibits.
The festival offered day-to-night experiences including the Friday Night Gallery Crawl, Sunday's Open Doors Studio Tours and multiple nightlife experiences. Live performances ranged from spoken word at Dodge Poetry Festival's "Poems in The Key Of Life" featuring Newark native, Kim Hawthorne, to a surprise performance by 90s hip hop duo, Smif N Wessun at the "HYCIDE in Flux" pop-up exhibit, to an intimate live album recording by Khalil Jibran.
---
The article continues after this ad
---
---
A major highlight was the inaugural edition of the Newark Arts Festival journal, entitled "A Dedication to Memory," a 70-page commemorative piece that is a homage to the past, present and future. It will soon be available online in the Newark Arts Festival store, along with this year's commemorative tote bag.
Newark Arts is generously supported by the City of Newark, Prudential, PSEG, Geraldine R. Dodge Foundation, Victoria Foundation, Turrell Fund, Bank of America, New Jersey State Council on the Arts, the National Endowment for the Arts and individuals, businesses and institutions. 
PHOTO: Mayor Ras J. Baraka and Kim Hawthorne. Photo by Stafford Woods.


D&R Greenway Land Trust Presents The Juried Exhibition "Lovely as a Tree"
(PRINCETON, NJ) -- D&R Greenway Land Trust's juried exhibition, Lovely as a Tree, includes the work of more than 80 artists responding to the words of poet Joyce Kilmer: "I think that I shall never see  a poem lovely as a tree." The artwork is on view November 19, 2018 through January 25, 2019 at D&R Greenway's Johnson Education Center, 1 Preservation Place, Princeton. 
---
Getting Graphic: Novels, Memoirs & Comics Returns To Visual Arts Center
(SUMMIT, NJ) -- The second annual edition of Getting Graphic: Novels, Memoirs & Comics, will take place at the Visual Arts Center of New Jersey on December 1, from 12:00pm–7:00pm. Incredibly popular last year, this free event for all ages will feature graphic novelists, graphic memoirists, and comic book artists showcasing and discussing their work, signing books, and selling merchandise at tables set up throughout the Art Center.
---
South Jersey Artisans To Take Part In Holiday Gift Boutique In Brigantine
(BRIGANTINE, NJ) -- November is finally here and that means the holidays are right around the corner. The elves are busy getting things ready at the north pole.  In South Jersey, the artists are busy getting unique items together for you to come shop, grab a drink & enjoy complimentary hors d'oeuvres at the Holiday Gift Boutique on Sunday, December 9th at The Cove Restaurant in Brigantine. The event runs from 1:00pm to 6:00pm.  
---
Grants Are Now Available for Garden State Organizations from the New Jersey State Council on the Arts
(TRENTON, NJ) -- The New Jersey Council on the Arts has announced grants for New Jersey Arts Organizations to help with General Operating Support (GOS), General Program Support (GPS), and Arts Project Support (APS). The Notice of Intent to Apply is December 4, 2018 and the application deadline is February 13, 2019.  The application will be available in mid-January. State Arts Council staff is available to help with questions specific to your application. Program Officers in each discipline are reachable by telephone and email, or you may schedule an appointment. The schedule of technical assistance webinars will be made available in the near future.  
---
Barsky Gallery To Host "Rhythms" - A New Duo-art Exhibition
(HOBOKEN, NJ) -- Barsky Gallery in Hoboken will host a new duo-art exhibition – RHYTHMS featuring works of two talented artists, debuting on Saturday, November 3rd, 2018 to coincide with the Hoboken Art + Studio Tour scheduled for the same weekend. The exhibition will run through November.
---


PODCAST: An Artist Asks "The 20 Most Important Scientific Questions Of The 21st Century"
In this podcast, we speak with them about art, activism and how women invented Postmodernism. "The 20 Most Important Scientific Questions of the 21st Century" runs through December 14th at Douglass Library.
---
Artist Mel Leipzig At 83
We recently met up with artist Mel Leipzig at Artworks in Trenton. He was there to do what he does every day – create big paintings of people he likes. While the Artworks staff went about their business getting the space ready for this year's Art All Day event, happening this Saturday, Mel pulled a few of them aside to capture them in their natural habitat in acrylic.
---
Heather Ujiie Explores "Terra Incognita" At Rowan University Art Gallery
"My life's mission is to challenge myself to go to new places," said Heather Ujiie, a Bucks County, PA, multimedia artist whose latest work, "Terra Incognita," is on display at the Rowan University Art Gallery now through November 17, 2018.
---
Kevin Sampson: Solo Exhibitions In New Jersey and Beyond
"I'm a Civil Rights baby. I grew up laying across picket lines and blocking traffic." Artist Kevin Sampson's father, Stephen, was a well-known Civil Rights leader in New Jersey, and he instilled a commitment to community that his son still honors.
---
Basking Ridge Resident Returns to Matheny to Help Assist in Strategic Planning for 'This Amazing Place'
When Ellen Lambert was director of development at the Matheny School and Hospital in Peapack, NJ, from 1993 to 1995, one of her major achievements was the formation of a fundraising plan for what would eventually become the Robert Schonhorn Arts Center. The concept of Matheny's Arts Access Program  -- which enables people with disabilities to create art, assisted by professional artist-facilitators  -- was emerging in '93, and the arts center was eventually built in 2000.
---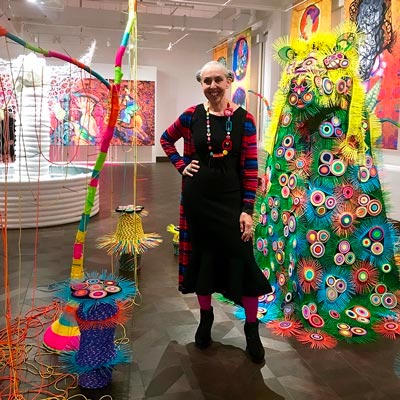 Heather Ujiie Explores "Terra Incognita" At Rowan University Art Gallery
"My life's mission is to challenge myself to go to new places," said Heather Ujiie, a Bucks County, PA, multimedia artist whose latest work, "Terra Incognita," is on display at the Rowan University Art Gallery now through November 17, 2018.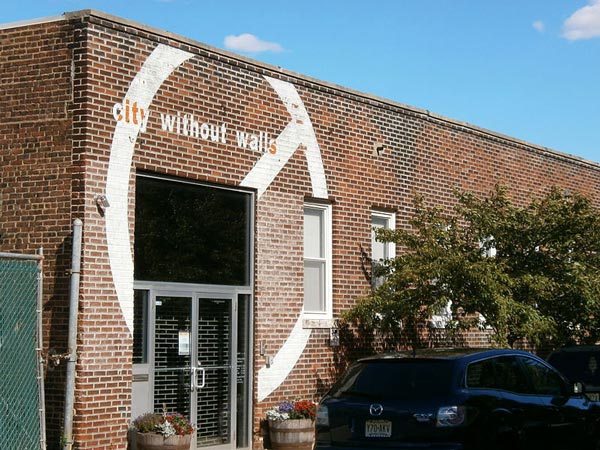 City Without Walls and Aljira To Shine At Newark Arts Festival
Two long-running art spaces, City Without Walls ("cWOW") and Aljira, A Center for Contemporary Art ("Aljira"), will house pop-up exhibits during the Newark Arts Festival, October 4-7, 2018.  Though both spaces are now in a period of transition, through the support of Newark Arts, they will activate with fresh exhibits during Newark's citywide annual festival of the arts.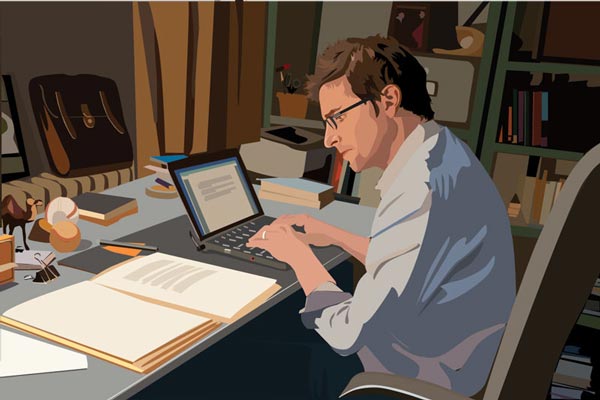 Meet The Writers Behind NJ Stage
Each month, New Jersey Stage runs about 50-70 articles on our daily site in addition to the articles found in our monthly magazine.  We recently ran its 14,000th story online and thought our 50th issue was a good time to showcase the people behind the content in the magazine and the daily site.  We are always adding new writers and have recently welcomed Ilana Rapp and Lisa Annitti to the team as well. None of the writers get paid, so this is a labor of love for us all.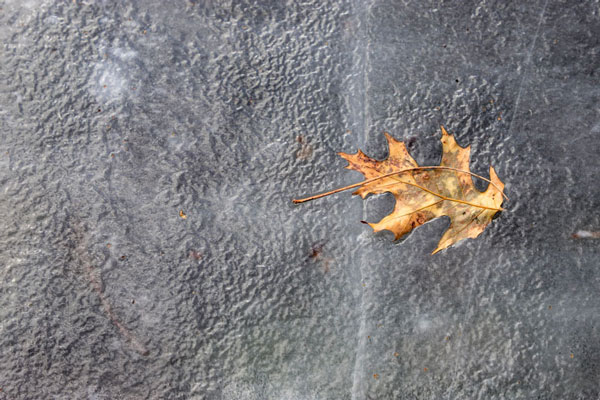 The Healing Power of Art
Entering the office to see a neurologist can be a terrifying experience.  I know because I've had to do it for years.  Thankfully, when I see my doctor I am surrounded by his photographs on the walls. It's more than a hobby for Dr. Noah Gilson, it's a lifelong passion.



Event calendar
Saturday, Nov 17, 2018
---
MUSIC

---
---
---
---
---
---
---
---
---
---
---
THEATRE

---
Annie

@ Broad Street United Methodist Church, Burlington - 8:00pm
---
---
Annie

@ Axelrod Performing Arts Center, Deal Park - 2:00pm and 8:00pm
---
Apples In Winter

@ Centenary Stage Company - Kutz Theater of the Lackland Center, Hackettstown - 8:00pm
---
---
---
Kiss Me Kate

@ Broadway Theatre of Pitman, Pitman - 2:00pm and 8:00pm
---
---
---
---
---
Into the Woods

@ Studio Playhouse Upper Montclair, Upper Montclair - 8:00pm
---
---
COMEDY

---
---
DANCE

---
---
KIDS

---
---
View all events
---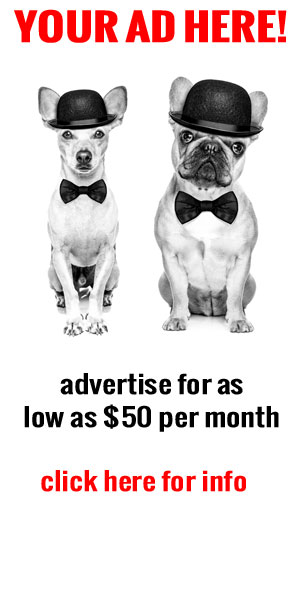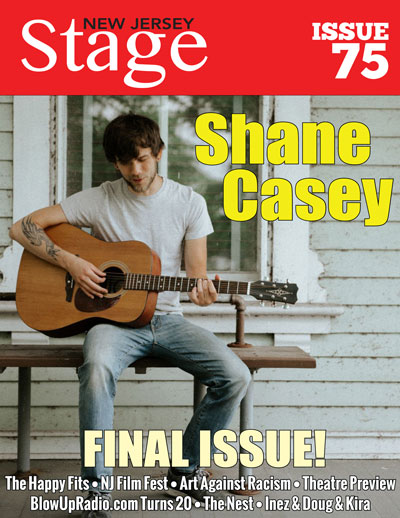 For more on our awards, click here
New Jersey Stage © 2018 by Wine Time Media, LLC | PO Box 140, Spring Lake, NJ 07762 (732) 280-7625 | info@newjerseystage.com

Images used on this site have been sent to us from publicists, artists, and PR firms.
If there is a problem with the rights to any image, please contact us and we will look into the matter.