originally published: 10/27/2018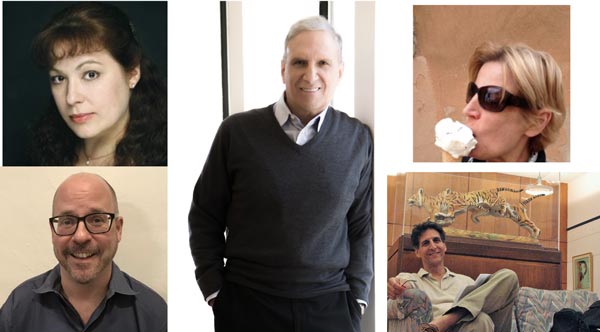 (UNION, NJ) -- Writers need inspiration; since the annual showcase of new work from Theater Project's Playwrights Workshop is being performed at Unity Bank (952 Stuyvesant Ave in Union), the authors chose to write about money, or the lack thereof, to create LAUGHING ALL THE WAY TO THE BANK, an evening of short comedies.  Performances run November 16-18.
This is the latest of a series of POP UP Theater events designed to bring entertainment to Union and foot traffic to the Union's Downtown Center, hosted by Unity Bank, in a cleverly converted annex at its Stuyvesant Avenue branch., 
"You can find almost any kind of cuisine within three blocks of the theater, so it's a great evening out," says Theater Project artistic director Mark Spina ."Also, plays by our members have gone on to productions in Canada, London, New York and around the country, but now we'll all be able to say, 'It started here in Union' when they hit the big time."
The Playwrights Workshop meets privately so members can share work in progress and get feedback from their colleagues.  Once a month, a full-length play is read aloud for the public followed by a lively discussion with the author; once a year, short plays are rehearsed and produced for this showcase.
Member playwrights participating in LAUGHING… are Luigi Jannuzzi of Hillsborough, Lynn Marie Macy of Cranford, Joseph Vitale of Denville, Stephanie Griffin of Ocean Grove and Mike McGoldrick of Kearny.
---
The article continues after this ad
---
---
Tickets for LAUGHING … are $20 for adults and $10 for students at the door; adult tix are available at $15 when ordered on line by November 9 at www.thetheaterproject.org; Reservations are recommended.
The Theater Project, an award-winning New Jersey theater company in its 24th year, is known for presenting outrageous comedy as well as drama with social commentary.