---
Did you know NJ Stage offers FREE Event Listings? Nearly 100,000 listings were viewed in January. Be sure to add your events to our calendar and get your shows noticed!
---
SOPAC Presents Todd Barry
originally published: 10/27/2018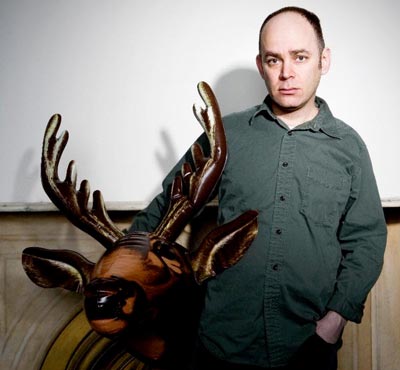 (SOUTH ORANGE, NJ) -- Comedian Todd Barry has been performing for decades, bringing his dry humor and sharp wit to stages all over the world. Now, audiences at South Orange Performing Arts Center will get a taste of his special brand of razor-edge comedy on November 17 at 8:00pm.
Widely recognized for his roles as the bongo-playing "Third Conchord" on HBO's Flight of the Conchords and Mickey Rourke's wise-cracking deli boss in 2009's Oscar-winningThe Wrestler, Todd Barry is famed for his acerbic wit and deadpan self-deprecating humor. Drawing audience members in with his ability to pile punchline upon punchline, his decidedly low-key stage persona belies a deeply intelligent, often biting, occasionally absurdist worldview, one lauded by discerning fans who seek a fresh yet honest update to traditional observation and social commentary.
His first Comedy Central special aired in 1999, and his career took off. By the early 2000s, he had made a variety of guest appearances on shows like the recurring role of "Todd the video store clerk" in Dr. Katz, Home Movies, and Professional Therapist.
His most recent special, Spicy Honey, was released in December 2017 as a Netflix Comedy Special. The special has received an avalanche of positive reviews from across the globe. The UK comedy site, Chortle, said that Spicy Honey "…is certainly a masterclass in what it's like to be a comedian," while The New York Times has referred to him as a "master of standup" and noted "when it comes to live performance, few comics are more consistently funny." Comedy site Decider described him as "the type of comedian whose sole purpose on FX's Louie was to put down Louis C.K., and who, as a teenager, attempted to sell his greatness on the air to David Letterman."
Todd Barry will be joined by comedian and writer Jim Tews, the creator of The New York Times bestseller Felines of New York. Jim Tews made his stand-up television debut on Last Comic Standing. He's been seen on FX, NBC, SeeSo, and TBS. Previously he was one of 2011's New Faces at Just For Laughs Montreal and has performed in the Bridgetown Comedy Festival, Eugene Mirman Comedy Festival, as well as SF Sketchfest. His recent comedy album, I Was In Band, debuted at #3 on the iTunes comedy charts. He performs regularly in New York at the Comedy Cellar, UCB and any basements or backrooms that will allow it.
---
The article continues after this ad
---
---
These two comedians will have you literally laughing out loud on November 17, 2018 at 8:00pm at SOPAC. Tickets are $25 and can be purchased online or by calling the box office at (973) 313-2787. SOPAC is located at One SOPAC Way in South Orange, New Jersey. 
SOPAC programs are made possible in part by the National Endowment for the Arts and the New Jersey State Council on the Arts. The South Orange Performing Arts Center (SOPAC) is a 501(c)(3) charitable organization.


NJPAC Presents Maria Bamford
(NEWARK, NJ) -- New Jersey Performing Arts Center (NJPAC) presents stand-up Comedian Maria Bamford on Thursday, January 17, 2019 at 8:00pm. The stand-up sensation starred in the semi-autobiographical Netflix comedy series Lady Dynamite, lauded as "revelatory" by Entertainment Weekly and one of 2016's must-see shows by Variety and Rolling Stone.
---
Newton Theatre Presents Big Apple Comedy Club On January 18th
(NEWTON, NJ) -- The Big Apple Comedy Club returns with four of New York City's freshest comedians for a show on Friday, January 18, 2019 at 8:00pm. The lineup includes Matthew Broussard, Chris Coccia, Drew Fraser, and Mike Speirs.  Don't miss the chance to see these hilarious, high energy comics in action! Tickets start at just $19.
---
Patton Oswalt To Perform At Beacon Theatre
(NEW YORK, NY) --  Patton Oswalt will take the Beacon Theatre stage on Sunday, March 3, 2019 at 7:30pm. A comedian, actor and writer, Patton Oswalt continues to find success in all areas of entertainment. From his award-winning comedy specials to his many memorable film roles and guest appearances on his favorite TV shows, Oswalt continues to choose work that inspires him and entertains audiences.
---
Craig Ferguson To Bring His Hobo Fabulous Tour To Mayo Performing Arts Center
(MORRISTOWN, NJ) -- Craig Ferguson's Hobo Fabulous Tour comes to Mayo Performing Arts Center on Tuesday, December 4 at 7:30pm. The show, which will be 100% new material, will never be recorded for any form of broadcast or streaming outlet given Mr. Ferguson's new (ironically) Luddite mistrust of digital technology. Tickets range from $49-$79.
---
NJPAC Presents Candice Guardino: Italian Bred
(NEWARK, NJ) -- New Jersey Performing Arts Center (NJPAC) Presents Candice Guardino: Italian Bred on Saturday January 26 at 2:00pm and 7:00pm. Created, written by and starring Candice Guardino, Italian Bred is based on true-life events seen through the eyes of a little girl.
---


A Look At 2 Guys From Jersey
In issue 50, New Jersey Stage gave readers the opportunity to learn more about the writers who contribute to the magazine and the daily site. We'd like to give you the opportunity to learn more about the two shows that are featured in our magazine each month.  One is a podcast called 2 Guys From Jersey that runs a new episode every Wednesday. It involves Dr. D, Rocky, and Erin (a recent addition to the team) trying to settle trivial bar arguments that have plagued mankind for centuries.
---
"Legal Immigrant" Alan Cumming Brings His Cabaret To State Theatre New Jersey
It was the fall of 2008. Barack Obama had just been elected president. And Scottish-born actor Alan Cumming was sworn in as a citizen of the United States.
---
"Hysterical!" Gallagher LIVE! at The Strand Lakewood
Gallagher is joking with patrons in the lobby of Lakewood, NJ's historic Strand Theater this Thursday, May 24, 2018 evening. In his audacious style, he's grabbing cameras out of the hands of patrons who want to take great selfies with him, while also taking the time to sign T-shirts for stand-up comedy fans waiting for him at the merch table.
---
So You Want To Be A Comedian?
"I feel I have the kind of life where people think I'm making things up all of the time, but weirdness is kind of attracted to me," said Jess Alaimo, a comedian from Monmouth County.  "So, I just go with whatever happens to me."
---
The United States of Russia
Rutgers alum, Ben Rosenfeld released his third comedy album in January.  Entitled, The United States of Russia, the album was released by Comedy Dynamics and continues the Russia born, American raised comedian's style of mixing tales of his immigrant parents and outsider childhood with topics ranging from millennials, terrorism, politics, and adjusting to life as a newlywed.  We caught up with Ben to talk about the album.
---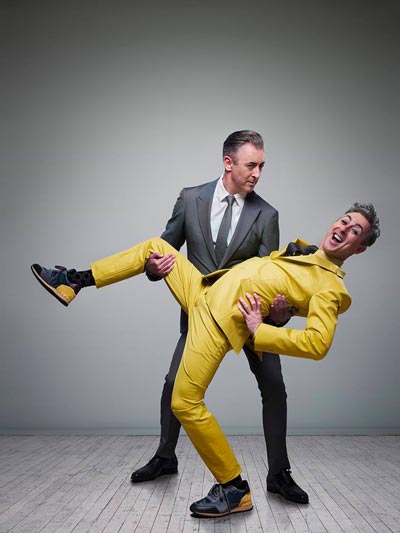 "Legal Immigrant" Alan Cumming Brings His Cabaret To State Theatre New Jersey
It was the fall of 2008. Barack Obama had just been elected president. And Scottish-born actor Alan Cumming was sworn in as a citizen of the United States.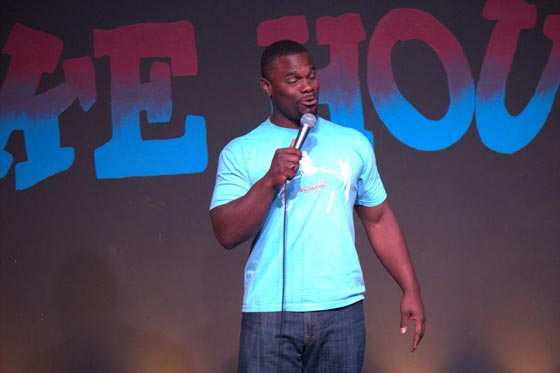 Corey Rodrigues
He was named the Funniest Comic in New England, but Corey Rodrigues hopes to put that title in the rear-view mirror soon. His appearance on Gotham Live helped, but a shot at being the Last Comic Standing might place his career in the fast lane. And he's got a shot. By the time Corey Rodrigues returns to Uncle Vinnie's Comedy Club in November, he will have been part of the second round. If he's lucky, he'll continue on to the TV show.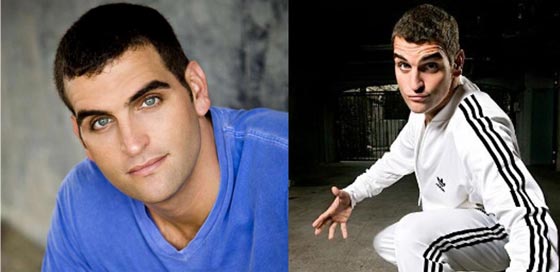 A Little Bad Luck Won't Stop Bret Ernst
Growing up in New Jersey, comedian Bret Ernst moved around an awful lot as a kid. He estimates he attended about 15 different schools before moving to Florida for high school. As anyone who was ever the new kid knows, it can be a little rough; but, it also helped him find his calling.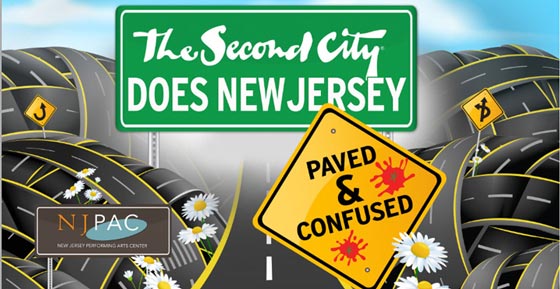 The Second City Does New Jersey
The legendary improvisation group The Second City is coming to the New Jersey Performing Arts Center for shows on November 7th and 8th with a show that's somewhat different from their standard touring production. New Jersey Stage spoke with Kelly Leonard, Executive Vice President of Second City about the show and his upcoming book Yes, and.



Event calendar
Sunday, Nov 18, 2018
---
MUSIC

---
Allen Stone

@ House of Independents, Asbury Park - 8:00pm
---
---
---
---
---
---
---
---
---
THEATRE

---
Annie

@ Broad Street United Methodist Church, Burlington - 2:00pm
---
---
Annie

@ Axelrod Performing Arts Center, Deal Park - 3:00pm
---
Apples In Winter

@ Centenary Stage Company - Kutz Theater of the Lackland Center, Hackettstown - 2:00pm
---
---
---
---
Pinocchio

@ The Newton Theatre, Newton - 3:00pm
---
---
---
---
---
---
DANCE

---
---
---
KIDS

---
---
---
LECTURE

---
---
View all events
---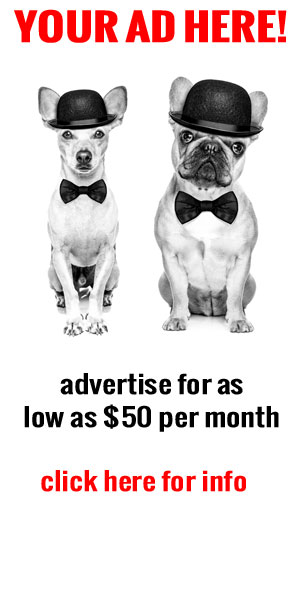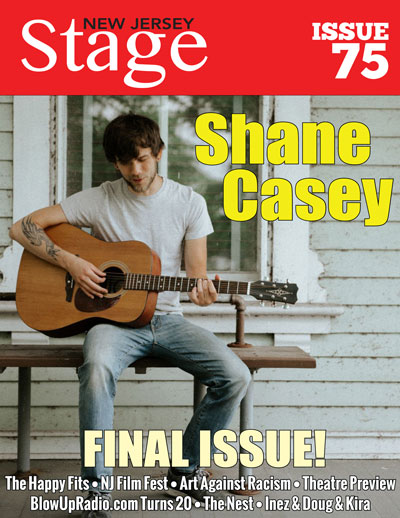 For more on our awards, click here
New Jersey Stage © 2018 by Wine Time Media, LLC | PO Box 140, Spring Lake, NJ 07762 (732) 280-7625 | info@newjerseystage.com

Images used on this site have been sent to us from publicists, artists, and PR firms.
If there is a problem with the rights to any image, please contact us and we will look into the matter.