originally published: 10/27/2018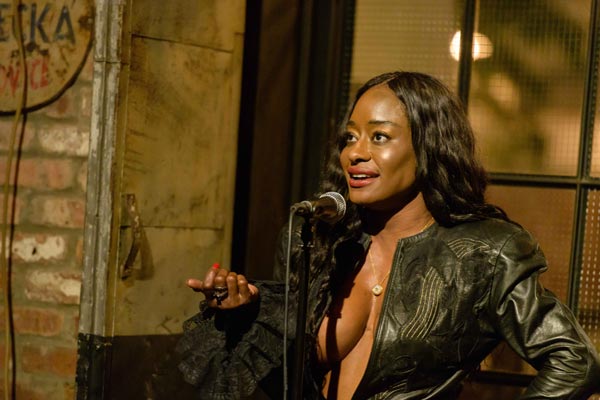 (GARWOOD, NJ) -- Humor is hot. Or so says the vast majority of compatibility articles written every year, so then is hot also funny? That's the position of "Porn Stars Are Comedians" Live Comedy Show taking place Sunday, November 4th at Crossroads in Garwood, which pairs Adult Film Stars and Comedians on one show.
Adult film star Brooklyn Chase will perform stand up comedy live for the first time in front a live audience along with Kimmie Kaboom, who performed at Porn Stars Are Comedians in Miami this past May, and Kelli Provocateur who debuted her comedy skills at the Hoboken Comedy Festival in September.  Also performing will be comedians Adam Gabel who won Make Me Laugh Stand Up Comedy contest and Dan Frigolette, who's been seen on the Artie Lange Show, Wendy Williams Show and Bob and Tom Radio.
The show is a spinoff of the popular podcast Porn Stars Are People who's goal is to talk to those in the adult film industry and not demean them with probing sexual questions and content. Host and Comedian Dan Frigolette says of the cast "sex workers in interviews are often asked one sided and explicit questions which don't take into consideration the human being involved. Porn Stars Are People aims to conduct interviews that focus on the person behind the body of work. It's the first step to respecting an individual associated with an industry that is perceived to be exploitive and dangerous."  
Comedy is an ever changing landscape, and seemingly comedy and the adult industry have succinct parallels in industry size and scope, accusations of profanity and obscenity in the foundations of the fields, not to mention career spans of its performers.  The complexity of their shared paths makes comedy and porn team ups increasingly attractive worldwide.
Porn Stars Are Comedians takes place the same weekend as one of the largest Adult Events on the East Coast, Exxxotica, where more than 30,000 patrons and 1,000 performers and Sexperts arrive in Edison NJ for three days of seminars, signings, awards and after parties.  
Guests of the Live Show can expect a 90 minute comedic performance with a mixture of jokes, stories, and guest question and answers from Adult Stars Brooklyn Chase, Kimmie Kaboom, Kelli Provocateur, and a few special guests. Comedians featured are most notably Adam Gabel, and Dan Frigolette.
The podcast Porn Stars Are People can be found for Free with new episodes every Monday on iTunes, Google Play and Amazon.
---
The article continues after this ad
---
---
The show takes place November 4th at 8:00pm with doors opening at 7:00pm at Crossroads (78 North Ave) in Garwood, New Jersey with tickets costing $15 pre-sale and $20 at the door at www.pornstarsarepeople.com.
PHOTO: Kelli Provocatuer performs Comedy at Hoboken Comedy Festival and can be seen again at Porn Stars Are Comedians in November. Photo Credit: Trace Thomas