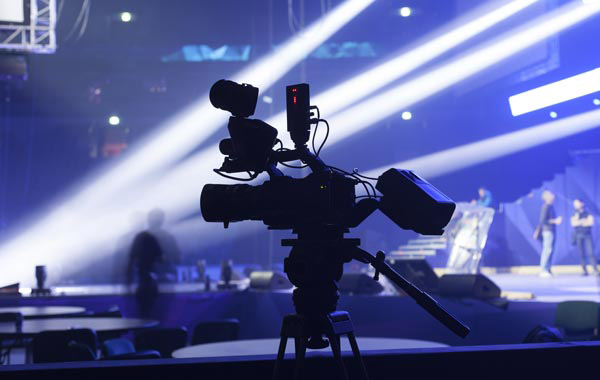 In issue 50, New Jersey Stage gave readers the opportunity to learn more about the writers who contribute to the magazine and the daily site. We'd like to give you the opportunity to learn more about the two shows that are featured in our magazine each month.  One is Bongo Boy TV, a monthly show that broadcasts great music videos from around the world.  The show is currently in its 7th season and you can see each new episode in New Jersey Stage magazine and on our daily website.
New Jersey Stage spoke with Monique Grimme, CEO at Bongo Boy Records to learn more.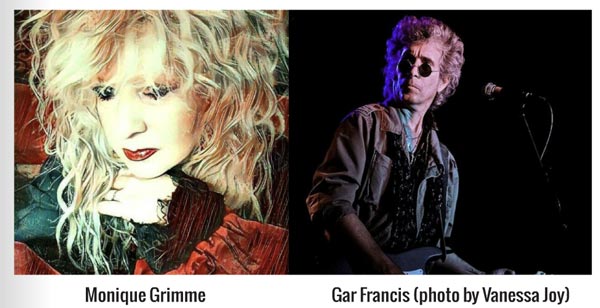 What was the original inspiration behind the show?
Back in 2011, Gar Francis, my business partner here in New Jersey, was invited to be on NY ROCKS TV show in Staten Island (Comcast) with his Blues band Plainfield Slim and The Groundhawgs  The host of that TV show, Phil Fiumano, also invited Chubby Checker to be a sit-down guest on that same show. That episode aired in Manhattan and the five boroughs later that month. I got inspired by the concept of hosting and producing a series where the independent artists would be featured on terrestrial TV channels.
A few weeks later I was introduced by Gar Francis to New Jersey TV Host and Producer  Dick Craig from the popular show Not Just  Rock n' Roll which airs in Central Jersey.  Gar and Dick have been musicians and friends for many years.  Dick and I started talking about his TV shows and he encouraged me to produce my own series and feature the Bongo Boy Records artists as Gar and I started a record label in 2010 and we represented some really cool acts on the label's roster. 
---
The article continues after this ad
---
---
Dick provided his years of experience and coached me to get Bongo Boy Rock n Roll TV show first episode aired in November 2010. I consider Dick Craig my mentor and each time I deliver a new TV show episode to the supervisors at now 15 cable companies, I think of Dick for giving me his insight on how Public Television works. I'm very thankful for his friendship and willingness to share his expertise with me.  I hope I made him proud of what all has been accomplished. 
What's the most difficult part of putting the show together? 
Producing a show takes time and planning. The first four years of Bongo Boy TV show series we had sit-down guests and Wayne Olivieri (the Rockids, The WeeGees, The New Bardots) was our wonderful TV host. We filmed at SHOWTIME studios in Belvidere, New Jersey and had a full crew: Todd Olivieri for lighting and stage managing, Johanna VanderHeyden for wardrobe, props and stage design and our camera crew. Editing the raw footage afterward was the most difficult part of putting an episode together. Cutting parts out and determining what to cut was difficult and hard, as all that was filmed during the sit-down interviews was great footage and information the public would enjoy knowing. It would take hours of editing to arrive at a 28:30-minute episode ready for broadcast. 
What's the most gratifying aspect for you?
The exposure it gives the independent artist on television and the opportunities that come with being on TV in the USA.  Making this opportunity possible with our Bongo Boy TV network of broadcast on 66+ TV channels is very gratifying knowing we started with one channel in Northwest Jersey. We received weekly calls that people learned about an artist as they saw the TV show series in Michigan somewhere, or on Channel 9 in Nashville.
I still get goosebumps because I can see the TV show on my own TV set in my own living room on Monday night and think to myself we made that with the featured music videos artists, how cool is that!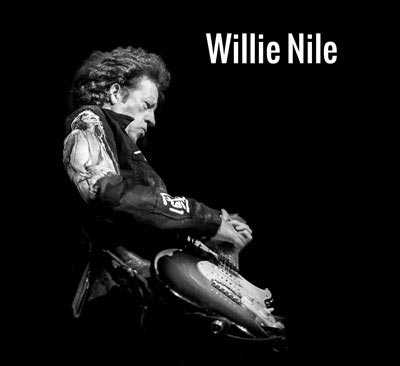 Are there any popular bands that Bongo Boy TV played early on in their careers you can name?
Popular bands that were guests on our TV shows grew faster when we changed the format in 2014 to the most popular MTV format by filling the void that MTV once dominated with music video Television.  In the first four years, we had famous guests on the TV show for the sit-down interview like Larry Holmes, Original cast members of West Side Story (Broadway & the Movie), Willie Nile,  Mike Gallemore, Lee Delray, Russ Garett from the Yardbirds, Mike Caruso from The Doughboys, Bobby Caldwell, Pat DiNizio from the Smithereens, Genya Raven from Ten Wheel Drive, Gar Francis (Mark Lindsay former lead singer form Paul Revere & The Raiders, The Doughboys) and many more. 
In 2014 when the format was changed to music videos Bongo Boy TV increased its roster of artists enormously and so did the growth of the network distribution. Bongo Boy TV tripled the broadcast distribution in 2015 and by 2017, Bongo Boy TV was under contract with 66+ TV channels and 15 major cable companies in the USA.  We partnered up with GO INDIE TV which broadcast ROKU, AppleTV, and GooglePlay, and with Ronnie James from Galaxy Global Television Network & Hot Rock TV which also distributed our shows on Satellite DirecTV.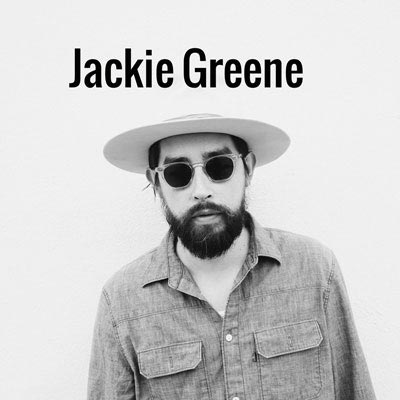 How do artists become part of the show, what's the process?
To submit your music video for this TV campaign, bands and artists can submit their URL link to the music video to submit@bongoboytv.com 
When our team approves their music video for the featured spot on the next TV episode, the band will receive a confirmation email with a music video release form. The music video release form must be signed by the band as it gives Bongo Boy TV and the networks official permission to broadcast their music video content.
Bongo Boy TV also includes in this campaign music video promotions, music video reviews by outside music reviewers, social media promotions, email blast campaigns for the TV episode that features their music video and additional rotation of new TV channels in the futures are also included.  
When the music video is accepted a DIY sponsorship is required. This covers the cost for promotions of the music video and distribution. 
Where can people see the show? 
There is an extended list of channels is posted on our website under the button TV GUIDE. It directs you to a channel listings with times, dates and areas when the show airs.  The list is updated each time new TV channels are added. 
Please visit the TV GUIDE here -> www.bongoboytv.com 
Are there any future plans for Bongo Boy TV you can share with us?
We have expanded our music video distribution into Asia which is today's one of the hottest music markets.  With the distribution of music videos in Asia, it opens doors to new fans from the other side of the world and greater exposure and growth for the band and/or artist.  
This year we have made serious plans to launch our own ROKU TV channel: The Bongo Boy TV Channel in 2019. This channel will feature non-stop independent music, music news from independent artists and of course music videos and the Bongo Boy Rock n Roll TV show series. All Indie All The Time.  
We are working on expanding into the Canadian broadcast of our TV show series. Since Bongo Boy TV is now in Season 7, we have something great and solid to offer the Canadian viewers. Bongo Boy officially opened a Canadian office in the London, Ontario. Canada area early this year. Bongo Boy Music Group was formed as a division of Bongo Boy Records. I partnered with Music Director, Emidio Vaz (DJ Radio Host of Emidio's Rock Den Radio show and Independent Music Promotor). 
Also, we are in full production of Bongo Boy's official TV commercial which will air on all national airports closed circuit television broadcasting in all bational airport waiting rooms in 2019.  This is made possible with the generous support from Ronnie James from Hot Rock TV (Galaxy Global Television Network).  Bongo Boy TV received this great opportunity to produce a 5-minute promo TV spot that features all that we do at Bongo Boy including the record label, magazine, iSpin Radio, and the TV show series.  I will be hosting the TV spot on request due to my big hair, LOL.  I still have to laugh as I'm most often behind the camera, not in front of it and never knew that my big hair can be a request to be on television. This TV spot includes many hand-picked featured Bongo Boy artists that will join me in this production.  
Finally, how important do you believe music videos are for a musician or band these days?
Yes, very important. Music videos help you brand your music and reach the masses of people via different mediums. Ultimately reaching potential new fans for the band.
Music videos are a necessary tool to promote an album, the music and the band on different platforms worldwide and we provide those to the independent artists.