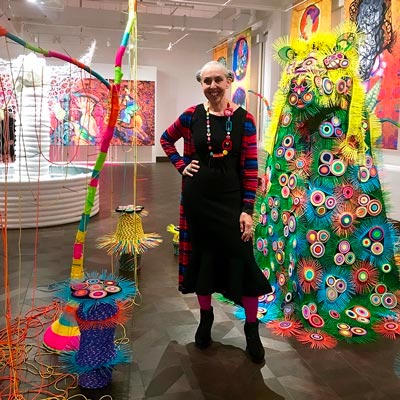 "My life's mission is to challenge myself to go to new places," said Heather Ujiie, a Bucks County, PA, multimedia artist whose latest work, "Terra Incognita," is on display at the Rowan University Art Gallery now through November 17, 2018.
"The worst thing that could ever happen to me is to become stagnant; that's when we lose our passion for life and our growth in so many different ways."
Ujiie certainly challenges herself with "Terra Incognita," which blends her work in textiles, fashion design and visual art to create an ethereal, imaginary and mythological world. The exhibit builds upon the imagery found in "The Garden of Earthly Delights" by Hieronymus Bosch – essentially bringing the fantastical painting to life.
"It's a very beautiful and kind of amazing commentary on the human condition of good and evil; of sexuality; and of reverence to nature," said Ujiie. "It's a very timely painting in terms of what I feel is going on in society right now.
"It's not the only inspiration for the show, but it's one of the inspirations. There's heaven, there's hell, there's also these dreamlike passionate encounters between people of the opposite sex, same sex and people having sex with animals. There's all these exotic creatives and surrealistic architecture and fountains – just loaded with all kinds of wonderful metaphors that I love."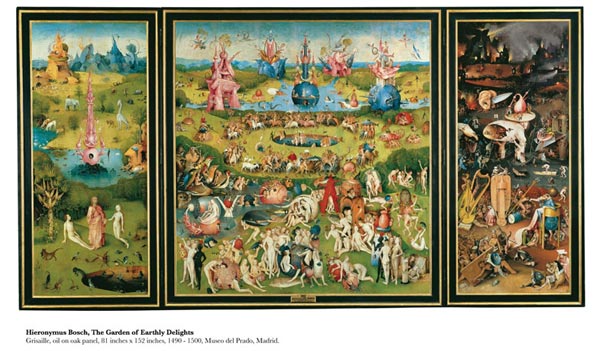 The exhibit is also dominated by three mythological deities and animal hybrid forms, The Goddess, The Demon and The Warrior. Through them, Ujiie shows the power of the female voice – one that can be at once loving and nurturing, while simultaneously conjuring mythologies around the femme fatale.
In addition, there are digitally-printed murals that evoke narratives that question the human relationship to the fragile natural world, and the destruction of ecological systems, in our evolving planet.
Ujiie teaches full-time in Philadelphia, where she serves as an Interdisciplinary Assistant Professor in Fashion, Fine Arts (Textiles), and Foundation at Moore College of Art and Design. She also has more than 15 years of experience as a textile designer, designing printed textiles for the high-end home furnishing market.
In "Terra Incognita", Ujiie continues a path she forged in an exhibit designed for the Hunterdon Art Museum called "Fairytales, Monsters and Hybrid Creatures." In that piece, she began trying to find a way to bring more material manipulation into her work. She wanted to create unique environments and find ways to create pieces that reference fashion, but were more experimental than functional.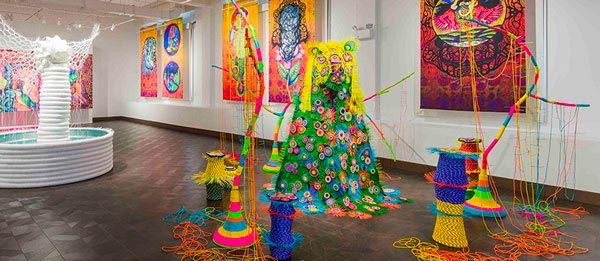 "I've created these costume-like pieces that function more like environments," explained Ujiie. "One of them is actually a fountain, which I designed and I'm very proud of because I'm not an engineer. I had somebody help me figure out how to flood the water through some kind of circulation system. It's basically a white fertility symbol made out of noodles. It was inspired by fashion design.
"Originally, I wanted it to be something that could be a garment and could function like a totem or sculpture. But as I developed it further and was looking at 'The Garden of Earthly Delights,' there are all these surrealistic fountains in the painting. I began playing around with this idea that it could create an environment in a space."
That fountain serves as the centerpiece of the exhibit and is something that captures the eye and ear of attendees. Its running water is the perfect example of three-dimensional art and brings you into the world Ujiie wants you to visit.
As with much of her work, "Terra Incognita" is a site-specific piece. This is Ujiie's first exhibit at the Rowan University Art Gallery and she loved working with Mary Salvante, M.S. AADM, Curator, Gallery and Exhibitions Program Director. Ujiie recalled meeting Salvante a couple of years ago and learning that she was supportive of combining craft, design and art together. Because of this, there was an immediate connection between the two.
"One problem I have had in the art world in the past is that it's hard to qualify and characterize my work, because it's not specifically coming out of traditional art making," explained Ujiie. "I think things are changing now, so artists are doing multimedia more and incorporating different processes more. It used to be you were just a painter or a sculptor; now you can be a painter and a video artist and something else. The boundaries are changing now and Mary really understands it."
Salvante helped Ujiie get a Coby Foundation Grant, which allowed her to have a significant amount of funding to execute all of her ideas for the exhibit. Ujiie noted this was the first time in her professional life she was in this position. It took a full year to create "Terra Incognita" – something accomplished while teaching classes and during free time available in the summer. In hindsight, Ujiie says she wishes she had asked for a two-year turnaround, because she essentially did two years of work within a single year for this exhibit.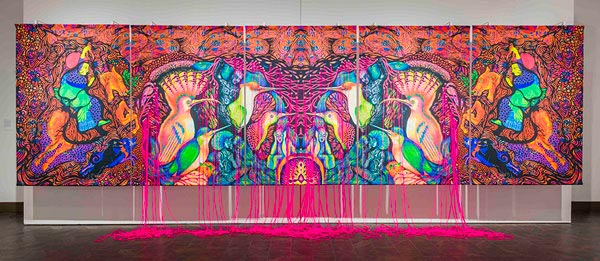 "As I was experimenting with different techniques for a lot of the material investigations, I'm basically making a mess and failing many times," admitted Ujiie. "That's part of it. You have to fail in order to make something good."
One of the most exciting aspects of the project for Ujiie was being able to move from two-dimensional pieces to three-dimensional pieces – an area that goes back to her roots in costume design. She points to Nick Cave as inspiring her to pursue this route. Cave brings his background in theatre, dance and textiles into his artwork. She credits him with presenting the idea of creating sculptures that reference all of her design heritage.
Terra incognita is defined as "unknown or unexplored territory." That's the perfect description for this exhibit in relation to Ujiie's career up to this point. She uses mark making by hand with her love of painting and textiles, and then integrates that work into the digital world. It means creating and printing with state-of-the-art digital printing technology; creating fabric installations that hang large scale like giant tapestries; and exploring how to incorporate the three-dimensional worlds of costume and fashion design."This is the first time I have actually had the opportunity to spend a significant amount of time to build three projects with three specific outcomes," explained Ujiie. "This is something that has been brewing for some time and in previous shows I've done smaller scale versions. I've been working towards this."
Challenging herself within her work is always on her mind. Ujiie says she loves teaching because being around young students helps keep her finger on the pulse of what's going on in the world. Growing up in Greenwich Village as the daughter of two artists, her entire life has been surrounded by art, forward thinking and recognizing our place in the world.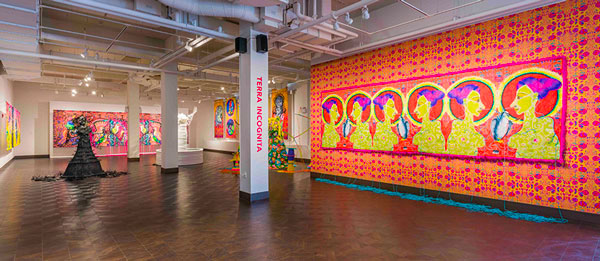 "My dad used to say, 'As an artist, we are the bravest people in the world, because we have the ability to face our fears and to challenge ourselves to grow. The worst thing that could happen to you is to stay stagnant and close your mind and your soul. Because then you can never create anything innovative,'" said Ujiie.
"I think my mission as an artist and a designer is for my viewers to examine themselves and examine the world around them and question who they are and what they're doing with their life," continued Ujiie. "And also identify with pain and suffering as part of the human condition, but be able to find beauty within that or within the world around them."
---
ArtTable, in partnership with Rowan University Art Gallery, will present "In Conversation with artist Heather Ujiie" on Wednesday, November 7th from 3:00pm to 5:00pm. The event takes place at the Rowan University Art Gallery, 301 West High Street in Glassboro, and is free, but attendees are asked to register for the event at ArtTable's event page.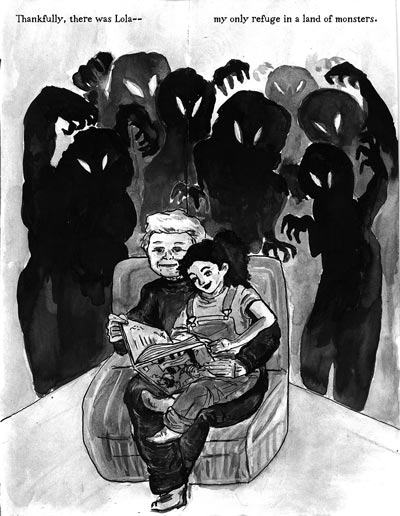 Getting Graphic: Novels, Memoirs & Comics Returns To Visual Arts Center
(SUMMIT, NJ) -- The second annual edition of Getting Graphic: Novels, Memoirs & Comics, will take place at the Visual Arts Center of New Jersey on December 1, from 12:00pm–7:00pm. Incredibly popular last year, this free event for all ages will feature graphic novelists, graphic memoirists, and comic book artists showcasing and discussing their work, signing books, and selling merchandise at tables set up throughout the Art Center.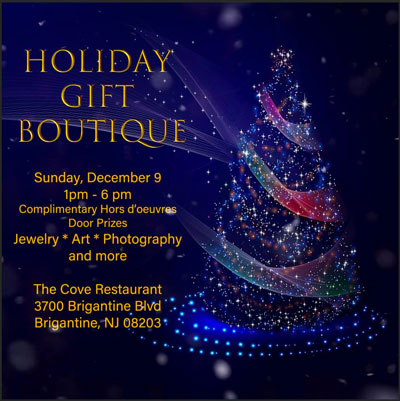 South Jersey Artisans To Take Part In Holiday Gift Boutique In Brigantine
(BRIGANTINE, NJ) -- November is finally here and that means the holidays are right around the corner. The elves are busy getting things ready at the north pole.  In South Jersey, the artists are busy getting unique items together for you to come shop, grab a drink & enjoy complimentary hors d'oeuvres at the Holiday Gift Boutique on Sunday, December 9th at The Cove Restaurant in Brigantine. The event runs from 1:00pm to 6:00pm.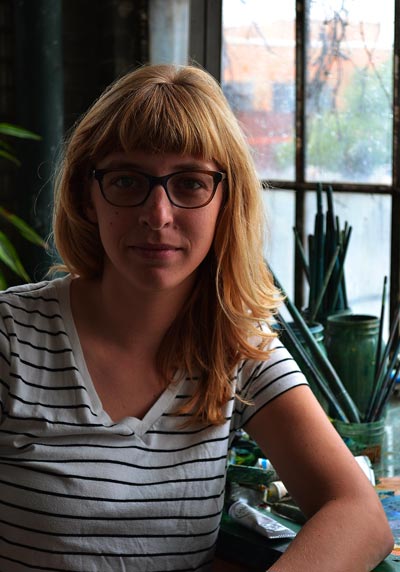 Lauren Whearty To Present Lecture At MCCC
(WEST WINDSOR, NJ) -- An artist's unique approach to creating art will be the topic of an upcoming lecture at Mercer County Community College (MCCC). "Pieces of Things" is the title of a lecture by Lauren Whearty, a painter and co-director at the artist-run gallery Ortega y Gasset Projects in Brooklyn, which will be delivered on Wednesday, November 14 at noon in the Communications Building, Room 109. Her talk is part of MCCC's fall 2018 Distinguished Lecture Series at the West Windsor Campus, 1200 Old Trenton Road. The lecture is free and open to the public.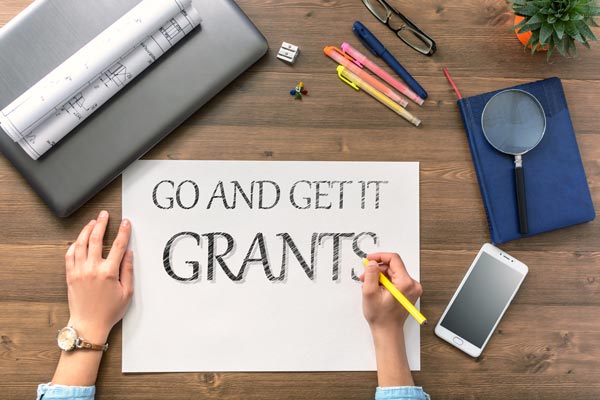 Grants Are Now Available for Garden State Organizations from the New Jersey State Council on the Arts
(TRENTON, NJ) -- The New Jersey Council on the Arts has announced grants for New Jersey Arts Organizations to help with General Operating Support (GOS), General Program Support (GPS), and Arts Project Support (APS). The Notice of Intent to Apply is December 4, 2018 and the application deadline is February 13, 2019.  The application will be available in mid-January. State Arts Council staff is available to help with questions specific to your application. Program Officers in each discipline are reachable by telephone and email, or you may schedule an appointment. The schedule of technical assistance webinars will be made available in the near future.