originally published: 10/17/2018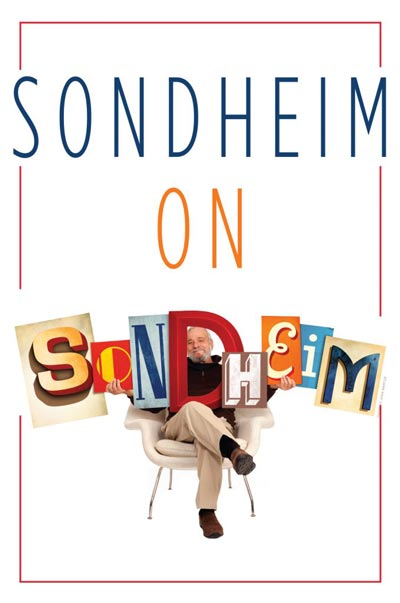 (BLOOMFIELD, NJ) -- 4TH WALL THEATRE opens its 22nd season with a limited run production that celebrates the work of Broadway luminary Stephen Sondheim with Sondheim on Sondheim.  The show will be presented November 30, December 1 and December 2 at the Burgdoff Center for the Performing Arts in Maplewood, NJ.  The show is directed by 4th Wall Artistic Director Kate Swan and Gonzalo Valencia serves as the Musical Director.
Hailed as a "revelatory revue full of wonderful moments" and a "funny, affectionate and revealing tribute to musical theater's greatest living composer and lyricist," Sondheim on Sondheim is an intimate portrait of the famed songwriter in his own words... and music. Through the use of exclusive interview footage, audiences get an inside look at the personal life and artistic process of famed composer, Stephen Sondheim.
Sondheim on Sondheim celebrates his story, his inspiration, and his genius.  The audience will enjoy music from Company, Sweeney Todd, A Little Night Music, Sunday in the Park with George, Into the Woods, to name just a few of the shows written by Sondheim.  Ranging from the beloved to the obscure, the carefully selected two-dozen songs hang from a framework of in-depth video interviews, delving into Sondheim's personal life and artistic process.
Of the show, the New York Post declared "Thank God for Stephen Sondheim.  Not just for his songs, but for his running commentary, which punctuates the new revue Sondheim on Sondheim at regular intervals."
4th Wall has assembled a cast of 18 amazing singers including Sarah Anfora, Marie Balderama, Rafaelle L. Danta, Peter Downing, Samantha Ferrara, Julie Galorenzo, Cory Herbert, Samantha Kaplan, Sarah Levine McClelland, Jodi Freeman Maloy, Rich Maloy, Kimberley Mesiti, Christopher Robert Prozeller, Faisal Sheikh, David Simon, Jason Tamashausky, Jessica Walch and Dorothy Wallace.
---
The article continues after this ad
---
---
4th Wall Artistic Director Kate Swan of Teaneck directs and is joined by Gonzalo Valencia of Nutley as Music Director.  Gwen Ricks-Spencer, formerly of Montclair, is the Production Manager, and Martha Thalheimer of Paterson serves as the Stage Manager.
SONDHEIM ON SONDHEIM will have a limited run at the Burgdorff Center for the Performing Arts in Maplewood, NJ.  Performances are scheduled for Friday, November 30 and Saturday, December 1 at 8:00 pm, and Sunday, December 2 at 3:00 pm.  4th Wall is donating a portion of the proceeds from these performances and will be collecting contributions for Toys for Tots, First Friends of New Jersey and New York, and Our Lady of Sorrows Food Pantry of South Orange. Tickets are only $25, and discount tickets are available for students and seniors.  Tickets may be reserved by calling 973-996-8484. Visa, MasterCard, American Express and Discover are accepted. Tickets may also be purchased online and additional information is available at www.4thwalltheatre.org.