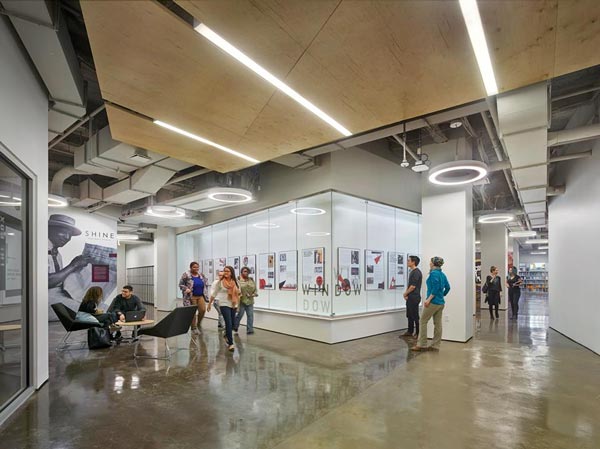 (NEWARK, NJ) -- Express Newark announced the recipients of its inaugural Third Space Grants at a press conference on Wednesday, September 26. Express Newark is a conceptual framework and an interdisciplinary learning space where artists and community residents collaborate, experiment, and innovate in partnership with Rutgers University–Newark (RU-N) faculty, staff, and students to engage in creative practice, foster democratic dialogue, and promote positive transformation. The Third Space Grants, aggregating more than $200,000, afford Newark artists the opportunity to pursue their work with the RU-N community at Express Newark.
There was no shortage of good proposals that met Express Newark's criteria of bringing the community and Rutgers University-Newark into alignment, acknowledged Dr. Anne Schaper Englot and Victor Davson, co-directors of Express Newark. "And given our limited resources we opted to support those projects that were furthest along and that could quickly be realize by the modest investment of a Third Space award," said Davson.
Yucef Mayes, one of the 17 Third Space Grant recipients, attended the press conference. An alumnus of the New School University of New York City and a former writing fellow of the Medgar Evers College National Writers' Conference, Mayes is a short filmmaker. He is co-founder of Shine Black Art & Film, a film company that produces content and narratives about underrepresented populations and people of color, and his filmography includes Driver and Zahra and the Oil Man. Mayes showed a clip of Zahra at the press conference.
"I am extremely honored to be able to receive such a grant. The support of Express Newark, Anne, Victor, and Crystal has been so confirming to the work we have been doing about Newark and this community," Mayes shared. "We look forward to creating more films that introduce social issues we face today. Our mission is to create films that will reflect the voices rarely heard in society."
Mayes is slated to host six community screenings in early 2019 in partnership with RU-N and the Truth, Racial Healing and Transformation Campus Center.
---