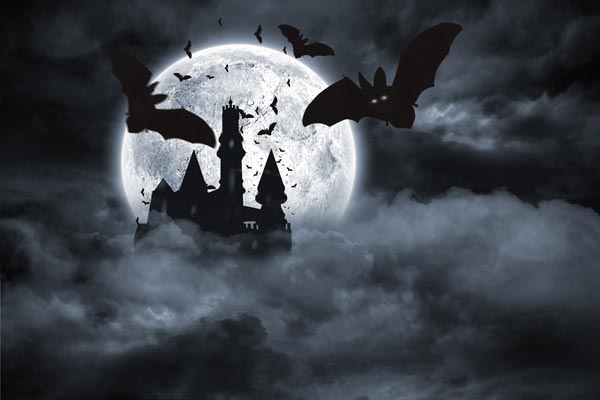 Long before we had Twilight and True Blood, one vampire ruled them all - Dracula.  Bram Stoker's classic horror novel brought Count Dracula from Transylvania to Victorian London.  In this blood thirsty tale of terror, the city seems helpless against his power, and only one man, Dr. Van Helsing, can stop the carnage.  But to do this, he must uncover the vampire's lair and pierce his heart with a wooden stake.  
As Halloween tales go, this ranks at or near the very top, but Charles Morey was never happy with the adaptations of Dracula on stage, so he wrote his own.  Centenary Stage opens their 2018-19 season with Morey's adaptation of Bram Stoker's Dracula - one that strives to be as faithful to the classic novel as possible.  The production runs from October 12 through October 28 in the Lackland Performing Arts Center in Hackettstown, New Jersey.
Morey, who directs the production, spoke with New Jersey Stage about the play.
What is it about the Dracula story that still captivates people more than 100 years since first being published?
Stoker managed to tap into something that was mythic - a potent brew of fear and death; hope for the afterlife; and the nexus where sex, God and death meet in some strange, psychological way that we don't fully understand.  That's why it fascinates us and terrifies us.   
---
The article continues after this ad
---
---
In some ways, when Dracula was first written in 1896 it was accepted as a pot boiler like a gothic, mystery thriller. But he tapped in all kinds of mythic elements.  It's very much tied up in Christian symbology where the blood is the life.  It's tied up in sex - at a point in 1896 when Freudian ideas were beginning to reveal themselves.  He just tapped right into a very potent brew and it's fascinating.  Vampire myths are ancient; they go back to the earliest recorded history, but mostly existed in Eastern Europe.
Lord Byron wrote a fragment of a vampire story loosely based out of a poem he wrote called The Giour.  John William Polidori, turned it into a novel called The Vampyre which was published in 1819.  This was kind of the first modern vampire; one that ultimately developed into the Dracula we know from Bram Stoker.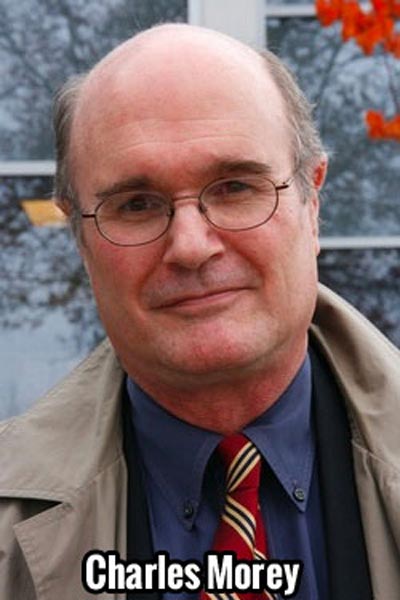 Is this a topic that you were already interested in or did you learn such things while doing research for your play?
I basically researched that while doing the adaptation.  I first read the novel when I was 13-14 years old. I distinctly remember sitting up late in bed reading the book and it scared the pants off of me! Then I read it again when I was in college.  I've just always loved the novel.
I've been in a very bad version of it and I'd seen the standard version.  I wrote this adaptation in 1989. The ones up to that point were very creaky because they were old or were very camp, done in tongue and cheek.  I always had an enormous amount of respect for the novel and I thought I would try to write one that's a faithful adaptation, which would be scary and creepy and tap into all these mythic elements.
Were there specific themes you thought the other adaptations were missing?
Yes, in particular, the earlier adaptations completely omit the first quarter of the novel which happens in Transylvania.  Many move the story entirely to London.  The novel starts in Transylvania in the spring and ends in Transylvania in the late fall.  The art of the seasons is very much part of the mythic sensibility.  The journey from Transylvania to England and the chase back to Transylvania is also an important part of the story which they all omit.
And there's another thing which I think is important.  Every vampire story you've ever seen has good guys holding up a cross and the vampire shrinking back from it because of the religious power of the cross.  But none of them ever deal with what they're actually talking about, which is the Christian ethics - an incredibly potent myth.  The novel is written from the point of view of a believer.  Stoker was a good Catholic.  This posits the vampire as the Anti-Christ and the only thing that can defeat him is the goodness of Christ.
I wanted to be faithful to the novel because I think the novel hits it right at the dead center of where we have fear of death, hope for the afterlife, and sex, death and God all meet in a sort of potent psychic mythic brew.   That's what the novel touches on and evokes strongly, and that's what I wanted to do on stage.  I didn't think any of the existing adaptations did it.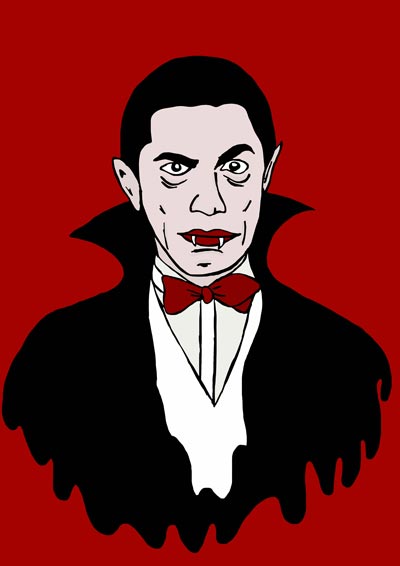 Culturally, Dracula has moved beyond its original roots as a novel and has become this cultural icon which has been demythologized in so many ways.  I mean Count Chocula is used for kids' breakfast cereals and The Count teaches children how to count on Sesame Street.  A lot of the movies we've seen recently tend to be somewhat camp.  This adaptation tries to go back to the basic story and tap into those mythic roots.  It can be very creepy when it's done right.  It can be very scary.
Ultimately, when you think about it, Dracula is a ghost story.  It's a story we read to scare ourselves before we go to bed at night.  There's nothing real about it. There's no attempt in this adaptation to update the vampires like in Twilight or True Blood or an Anne Rice story.  It's just to tap into the mythic core of the story.
One of the things that is unique about this adaptation is that the novel is told in letters, newspaper articles, and diary entries of the principal characters. I stole that.  There's a lot of direct address in this.  So it very much has the sense of a story being told to the audience on an autumn night around the campfire when there's a full moon.  I think that's something we respond to very viscerally as audience members.
This is a play you've directed several times before.  Have you learned things about the work each time?
This will be the fifth time I've directed it and it's had about 30-40 productions.  I've certainly learned a great deal every time I've done it.  I try to describe it as very language-driven.  It is classical in terms of its style, if you will, in that it hangs on the language and that language being truly emotionally filled throughout.  It's almost operatic in scale.  It feels like a big play and these are big emotions.  In almost every scene, the stakes are enormous (pun intended).  So it requires actors who can use language and play it fully while, at the same time, be very real emotionally. One of the scariest and creepiest things about it is the actor's ability to generate the emotions in the moment of utter terror.
Bram Stoker's Dracula runs at Centenary Stage Company (715 Grand Avenue in Hackettstown, New Jersey) from October 12 through October 28.  
The cast includes Carl Wallnau (Dr. Van Helsing), Gary Littman (Reinfeld), Christopher John Young (Jonathan Harker), Emaline Williams, Nicholas Wilder, and Marc LeVasseur as Dracula.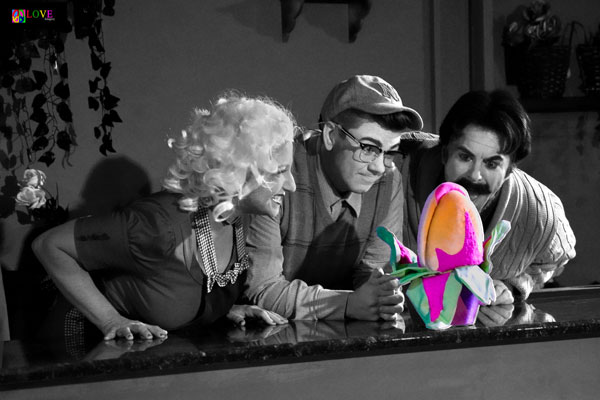 Plant Yourself at Exit 82 Theatre Company's Little Shop of Horrors!
Little Shop of Horrors is a smash Broadway and Hollywood sci-fi musical that has devoured the hearts of theatergoers for over 30 years. Now, Toms River, NJ's Exit 82 Theatre Company has developed a unique rendition of the show created by Howard Ashman and Alan Menkin, which is currently running at their new Exit 82 Studio Theatre located on Main Street in downtown Toms River.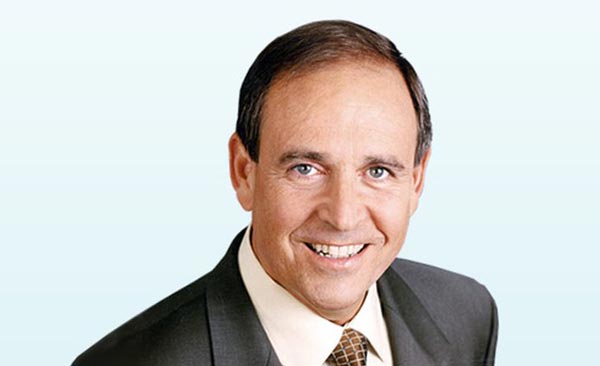 Playwright Walter Anderson Talks About "The Trial Of Donna Caine"
​​​​​​​The political climate in the United States—with its right and left, red and blue, conservative and liberal—prompts this question: Is reconciliation possible?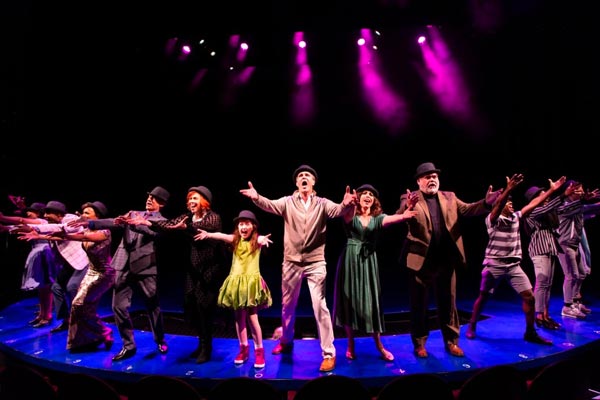 Two River Theater Presents The World Premiere of "Pamela's First Musical"
If anyone ever doubts that New Jersey is home to great theatre, just point them to the world premiere of "Pamela's First Musical" at Two River Theater. The cast and creative behind this show by Wendy Wasserstein and Christopher Durang includes a combined total of more than 25 Tony Award nominations and seven wins. It's a cast that would look impressive at any theatre – Broadway  or otherwise. According to one of the stars, the opportunity to work with the 10-time Tony Award nominee director/choreographer Graciela Daniele and to be part of a new musical was too good to pass up.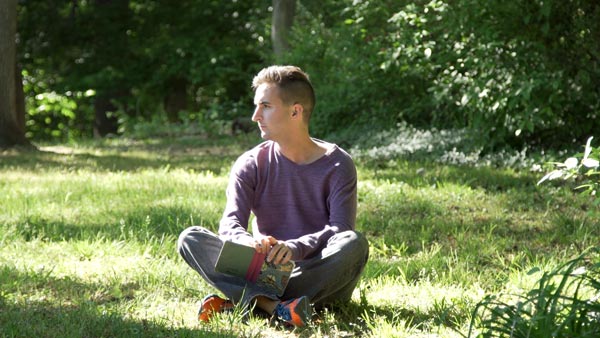 The Jersey Devil on stage: An interview with playwright Brandon Monokian
Up-and-coming New Jersey native Brandon Monokian has worked as an actor, writer, director, producer, and popcorn sample distributor. He wrote and starred in the film Happy Yummy Chicken and co-founded the production company Love Drunk Life with Katie Frazer. Together they have produced plays, films, books, and, to support their creative work financially, a product line: lovedrunklife.com. Monokian received national attention through Revolutionary Readings (his TEDx talk at Princeton Library), which was used to fight the banning of the book Revolutionary Voices from two New Jersey libraries.