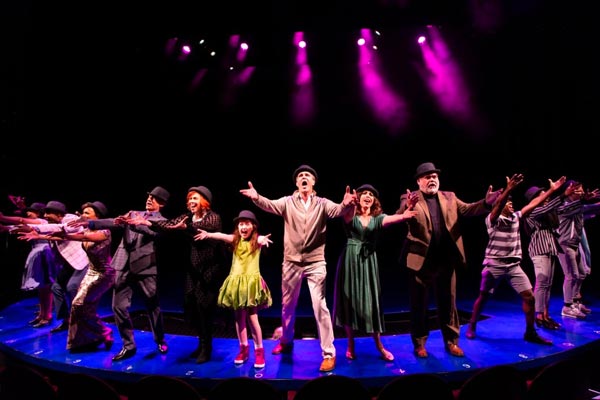 If anyone ever doubts that New Jersey is home to great theatre, just point them to the world premiere of "Pamela's First Musical" at Two River Theater. The cast and creative behind this show by Wendy Wasserstein and Christopher Durang includes a combined total of more than 25 Tony Award nominations and seven wins. It's a cast that would look impressive at any theatre – Broadway  or otherwise. According to one of the stars, the opportunity to work with the 10-time Tony Award nominee director/choreographer Graciela Daniele and to be part of a new musical was too good to pass up.
"When somebody like Graciela Daniele is involved, everybody wants to jump on board," explained Howard McGillin, who is one of the cast members with Tony Award and Drama Desk Award nominations on his resume. "She has fantastic energy and is just so talented. I worked with her 30 years ago on a show called 'The Mystery of Edwin Drood' for Broadway and it's great to be with her again. Of course, you can't overlook the fact that we have David Zippel and Cy Coleman writing the songs and Wendy Wasserstein and Christopher Durang with the book."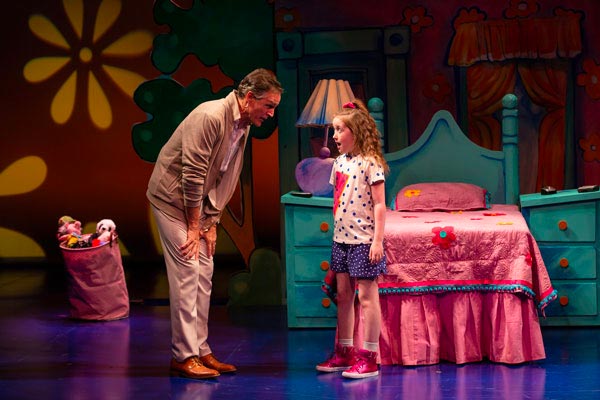 The new musical tells the story of Pamela (played by 12-year-old Sarah McKinley Austin), an unhappy, imaginative young girl whose mother has died. Her father (McGillin), though well-meaning, doesn't fully understand his creative, unusual daughter. When Pamela's eccentric and fabulous Aunt Louise (a modern "Auntie Mame" played by Carolee Carmello) sweeps her away on her birthday to see her very first Broadway musical, Pamela meets many of the colorful personalities of the New York theatre world, including musical-comedy star Mary Ethel Bernadette (Andréa Burns), producer Bernie S. Gerry (David Garrison) and director Hal Hitner (Michael Mulheren). In meeting them and watching a clever musical-within-a-musical, Pamela discovers her tribe and the place where, as she sings, "all the pieces fit"—the world of musical theatre.
It may seem a bit risky to have a lead actress who isn't even a teenager yet, but Sarah McKinley Austin has already been part of two national tours ("Matilda the Musical" and "Once") in her young career. Being surrounded by this talented creative team is an incredible experience for her, but she is holding her own.
"She's amazing," said McGillin. "She is definitely holding her own. We're all kind of in awe of her. She's so solid and always thinking ahead. She's a delight to work with."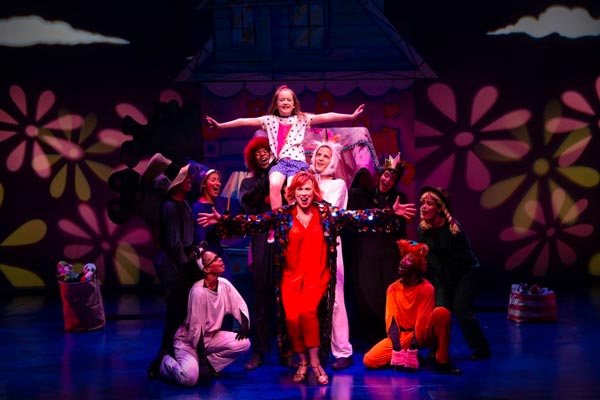 "Pamela's First Musical" is based on the late Wendy Wasserstein's children's book and has taken a long path to reach this production. The musical was originally announced to have its premiere in November 2005 at Goodspeed Musicals' Norma Terris Theatre in Connecticut. That production was canceled when Cy Coleman died of a heart attack in November 2004. Two years later, a 2006 production announced at TheatreWorks in California was shelved after Wendy Wasserstein died from lymphoma complications. With two major creative members gone, the play remained in limbo for years. Eventually John Dias, artistic director at Two River Theater, contacted David Zippel about presenting the work in Red Bank.
"It's rare that you actually get an opportunity to work on a new musical," explained McGillin. "Obviously, this is a musical that's been around, but it's never had a production. I think that was part of the attraction, as well. The people not only wanted to work with Graciela, but felt that this was an opportunity to take a crack at a new musical that's never been produced. Broadway has become a lot about revivals, which are always fun to do, but there's something very special about being able to put your mark on the first production of something. It's definitely exciting."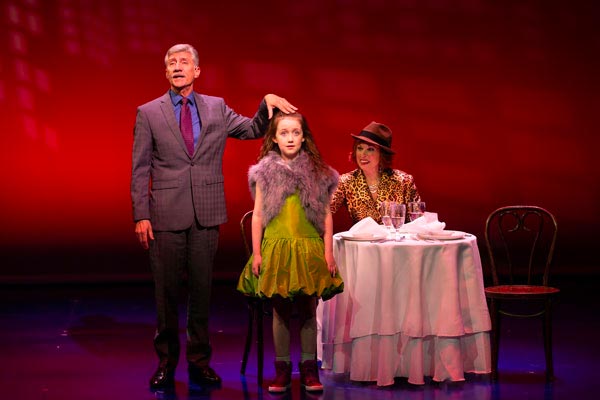 The play may be based on a children's book, but its music, a storyline and jokes that will appeal to all ages. Some of that can be attributed to the work of New Jersey native Christopher Durang.
"He has added so much to this show in terms of the rewrites," said McGillin. "From what I understand, a lot of the focus of his work has been on the show within the show. What is so fun and delightful about this show is that it's seen through the eyes of this little girl, which includes the imagination she brings to seeing her first Broadway show. It goes from her seeing the show to suddenly taking on a life of its own given her imagination; what she's thinking about and dreaming is happening in the show.
"I play her father in the story that begins 'Pamela's First Musical,' where we meet Pamela. And then suddenly she goes to see her Broadway show and she sees me up on the stage playing another character – in fact, a couple of different characters in the show. Other people in her life also appear on the stage as other characters, too. So, it's fun and a great opportunity for an actor to play a variety of things."
The show has led cast members to recall the first musicals they attended. McGillin said he remembers seeing his first musical from the orchestra pit while in high school. It was a production of "The Sound of Music," which ironically is gently spoofed during the show within a show segment of "Pamela's First Musical." During the segment, McGillin plays a Captain Von Trapp character. During the first musical he attended, his older brother played Captain Von Trapp. McGillin laughs at the way that play has come full circle for him.
McGillin  says the audience at "Pamela's First Musical" has been laughing out loud at the jokes and it's great to hear that laughter. Based on the first performances, it's clear that the play will remind audiences of classics like "Willy Wonka" or "Annie" – plays that appeal to adults as well as children.
It may have taken a long, strange journey to reach the stage, but "Pamela's First Musical" is finally being introduced to the world, thanks to Two River Theater. In doing so, Two River has lured an amazingly talented cast to Red Bank and raised the theatre's already lofty profile throughout the industry.
"Pamela's First Musical" runs through October 7th at Two River Theater, 21 Bridge Avenue in Red Bank, New Jersey. For more information or to purchase tickets visit www.tworivertheater.org
All Photos by T. Charles Erickson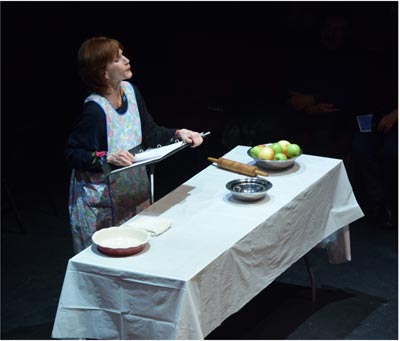 Centenary Stage Presents "Apples In Winter" - a National New Play Rolling World Premiere
(HACKETTSTOWN, NJ) -- Centenary Stage Company's 2018 – 19 theatrical season continues with the National New Play Network Rolling World Premiere of Jennifer Fawcett's award winning Apples in Winter. Limited performances will run November 8 through November 18 at the Centenary Stage Company Lackland Performing Arts Center at 715 Grand Ave. Hackettstown, NJ.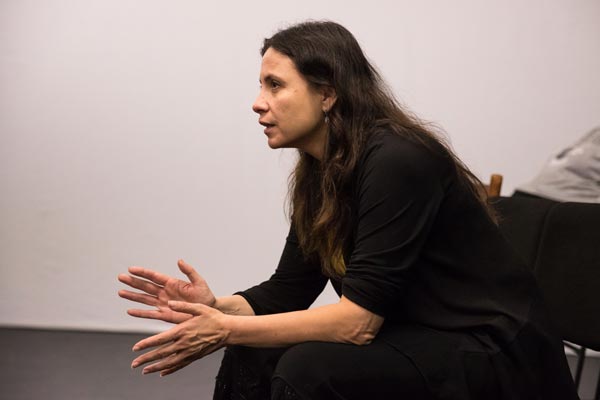 Trojan Women: JCTC Reinvents Classic Tragedy for Today's Times
(JERSEY CITY, NJ) -- Jersey City Theater Center (JCTC) presents Trojan Women, a multimedia and multilingual adaptation of the classic Greek tragedy reimagined for today's turbulent times. Trojan Women  opens Friday November 2nd for an 11-show run that closes on Sunday November 18 at Merseles Studios, 339 Newark Avenue, Jersey City. Tickets are $25 ($15/ Student and Senior Discount – must show valid ID).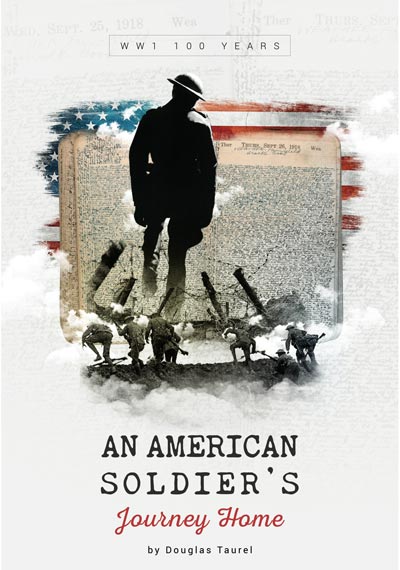 Douglas Taurel To Perform "An American Soldier's Journey Home" On Veteran's Day
(HOBOKEN, NJ) -- On November 11, 2018 (Veterans Day), Douglas Taurel, actor and creator of the acclaimed solo show The American Soldier, will perform his new play An American Soldier's Journey Home at the Hoboken Museum in Hoboken, NJ at 4:00pm. The play was commissioned by the Library of Congress Veteran History Project. It was invited to performed at the Library of Congress both on Veterans Day and Memorial Day of 2017. The play will commemorate 100 years when the Great War ended and the last shot was fired.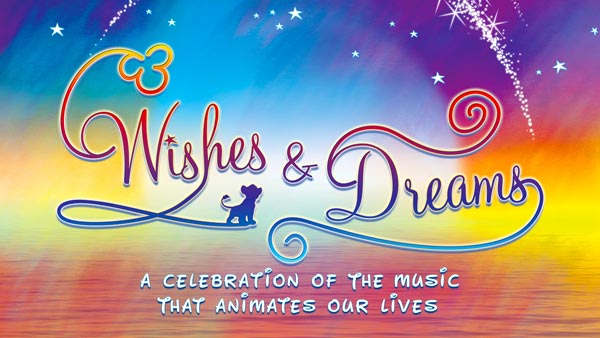 Fair Moon Stages Presents "Wishes & Dreams: A Celebration of the Music that Animates our Lives"
(RAHWAY, NJ) -- Fair Moon Stages presents "Wishes & Dreams: A Celebration of the Music that Animates our Lives" on Sunday, November 4th at 3:00pm, at The Union County Performing Arts Center in Rahway, NJ. A 30-piece orchestra and 20 vocalists performing delightfully familiar songs from animated movies highlight the concert. The event is a benefit for the company, whose mission is to present accessible and professional theater at affordable prices. Their well-received inaugural season included Disney's High School Musical, Legally Blonde and the NJ premier of Mamma Mia.