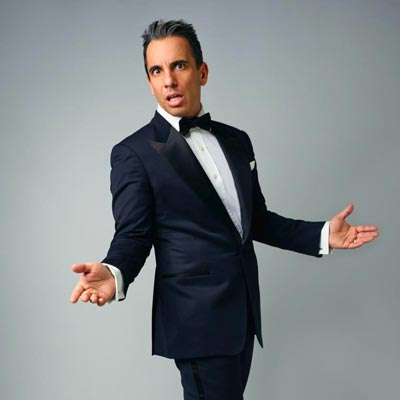 (NEW YORK, NY) -- The Madison Square Garden Company and Outback Concerts announced that due to overwhelming demand Sebastian Maniscalco has added a third show at Madison Square Garden on Saturday, January 19, 2019 at 10:00pm, in addition to the previously announced shows on Saturday, January 19, 2019 at 7:00pm and Sunday, January 20, 2019 at 7:00pm.  
With a string of record-breaking sold out comedy appearances, a best-selling memoir Stay Hungry, five sold-out shows at Radio City Music Hall earlier this year, an appearance in the summer film TAG as well as appearances in upcoming fall films Cruise and Green Book, 2018 has been a milestone year for People Magazine's "The comedian's comedian" culminating in Maniscalco receiving Billboard's inaugural Comedian of the Year award this November. And 2019 is already shaping up to be another banner year for one of Forbes' Highest Paid Comedians. With a role in Martin Scorcese's 2019 picture The Irishman as well as a new Netflix special coming early next year, Maniscalco can also add playing 'The Garden' to his list of accomplishments.
"I told my Father that I was going to do The Garden and he said, 'I hope you're planting cucumbers and tomatoes,'" said Maniscalco. "This is an amazing time for me and my family and I can't wait to perform at the greatest arena in the world."
Madison Square Garden is located at 4 Pennsylvania Plaza in New York, NY.
---