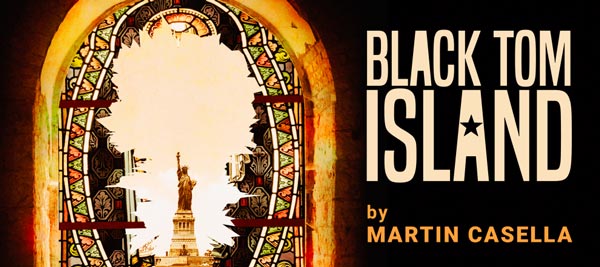 (UNION, NJ) -- Premiere Stages at Kean University will present Martin Casella's Black Tom Island from October 11-21 at Liberty Hall Museum (1003 Morris Avenue, Union, N.J.). Originally commissioned over a two-year cycle through Premiere's Liberty Live Commission, Black Tom Island will feature actors Damian Buzzerio, Mason Hensley, Jenna Krasowski and Bart Shatto. Producing artistic director John J. Wooten directs.
Based on an actual incident that took place in Jersey City in 1916, Black Tom Islandexplores the first documented terrorist attack on American soil through the lens of a fictionalized Slovak immigrant and his wife who may or may not be involved in the attack. The play is the recipient of the 2017-2018 Liberty Live Commission, a unique partnership between Premiere Stages and Liberty Hall Museum that supports the development of new plays that explore the rich and complex history of New Jersey. Over the course of two years, Garden State playwrights are given dramaturgical and artistic support, along with a $1,000 commission, to create an original play to be staged at Liberty Hall's historic 1882 Carriage House. Past commissions have included plays by Deborah Brevoort, James Christy, and E. M. Lewis, showcasing New Jersey history from the American Revolution to the eve of World War II.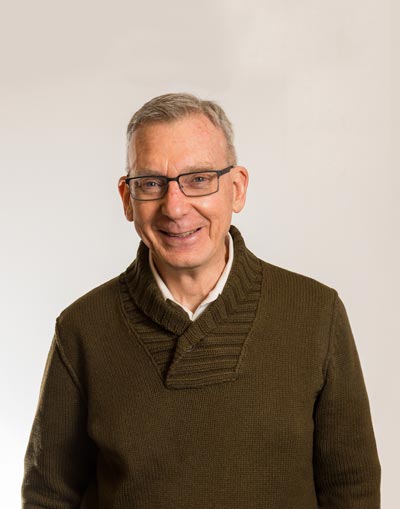 Playwright Martin Casella is an actor and writer perhaps best known for his role as Dr. Marty Casey in the 1982 classic, Poltergeist. He served as director Steven Spielberg's assistant on Raiders of the Lost Ark, and his writing for film and television includes projects for HBO, CBS, ABC, Disney, Universal, and Warner Brothers. Mr. Casella's plays include The Report, Beautiful Dreamer, and the GLAAD-nominated The Irish Curse, published by Samuel French. He recently completed the teleplay for the film The Land of Sometimes, starring Ewan McGregor and Helena Bonham Carter.
As the founder and producing artistic director of Premiere Stages, John J. Wooten has developed and directed numerous new plays, including The Beautiful Dark, The Good Counselor and Follow Me to Nellie's, all of which were honored by the American Theatre Critics Association. Earlier this season, Mr. Wooten directed the critically acclaimed premiere of Craig Garcia's Linger, winner of the 2018 Premiere Play Festival.
"While the attack on Black Tom Island happened 100 years ago, the play's subject matter is surprisingly topical," stated Mr. Wooten. "And what makes Marty's study of an immigrant couple's acclimation to America all the more fascinating is that it is based on a true story, and is effectively dramatized against the backdrop of a lost New Jersey island."
---
The article continues after this ad
---
---
The accomplished cast includes Damian Buzzerio, previously seen at Premiere in By the Water, Sharyn Rothstein's moving play about a family impacted by Hurricane Sandy; Mason Hensley, whose distinguished regional credits include the Sunset Theatre, North Carolina Symphony and Lincoln Center Education; Jenna Krasowski, whose recent projects include ms estrada at the Flea Theater and Across the Park with the Araca Group; and Bart Shatto, recently seen on Broadway in the Tony-nominated War Paint opposite two-time Tony winner Patti LuPone.
Audience members are invited to further engage with the issues raised by Mr. Casella's thought-provoking play through a free pre-show discussion with Bill Schroh, Jr., Liberty Hall's Director of Museum Operations, on October 13 at 5 p.m., and a post-show discussion with Mr. Casella following the performance on October 14 at 3 p.m. Guests attending the matinees of Black Tom Island the weekend of October 20–21 can also enjoy a free tour of the museum's first floor in conjunction with Four Centuries in a Weekend, Union County's annual historic homes tour sponsored by the Office of Cultural & Heritage Affairs.
Black Tom Island runs Thursday, October 11-Sunday, October 21 at various times. Tickets are $30 standard, $20 for senior citizens and Kean alumni and staff, and $15 for students and patrons with disabilities. Significant discounts for groups of 8 or more apply. To purchase, please call the box office at 908-737-7469 or visit Premiere Stages online at www.premierestagesatkean.com.
Tickets are also available for Premiere Stages' exclusive Black Tom Island Opening Night Party on Friday, October 12. This celebratory event will begin with a V.I.P. reception at 6 p.m., featuring wine, handcrafted hors d'oeuvres, and live music by The Buck and a Quarter Quartet, to be followed by a guided candlelight tour of Liberty Hall Museum at 7 p.m. Following the performance at 8 p.m., the evening will conclude with a champagne toast and dessert reception with the cast and creative team. All proceeds from the evening will benefit future programming supporting emerging artists and plays. Tickets are $100, and may be purchased by calling 908-737-7469 or emailing ticket@kean.edu.
Premiere Stages offers affordable prices, air-conditioned facilities and free parking close to the theatre. Premiere Stages also provides free or discounted tickets to patrons with disabilities. All Premiere Stages facilities are fully accessible spaces, and companion seating is available for patrons with disabilities. Assistive listening devices and large print programs are available at all times; publications in alternate formats are available with advance notice. Please call 908-737-4077 for a list of sign-interpreted, audio-described or open-captioned performances. For more information, please visit Premiere Stages online at www.premierestagesatkean.com.
Liberty Live is made possible in part by a HEART (History, Education, Arts Reaching Thousands) Grant from the Union County Board of Chosen Freeholders.
Premiere Stages is made possible in part through funding from W. John Bauer and Nancy Boucher, The New Jersey State Council on the Arts, The Geraldine R. Dodge Foundation, The Shubert Foundation, The Northfield Bank Foundation, The Wallerstein Foundation for Geriatric Life Improvement, The Hyde and Watson Foundation, The Union Foundation, E.J. Grassmann Trust, The New Jersey Theatre Alliance, Investors Foundation, The Union County HEART Grant, Les Malamut Art Gallery, Actors' Equity Association Foundation, and through the generous support of individual patrons and local organizations. Discover Jersey Arts is our marketing partner. Visit www.JerseyArts.com for more information about other arts programming happening around the Garden State. 
Photo: Jersey City resident Martin Casella October 11-21 at Liberty Hall Museum. Photo by Ian Alfano.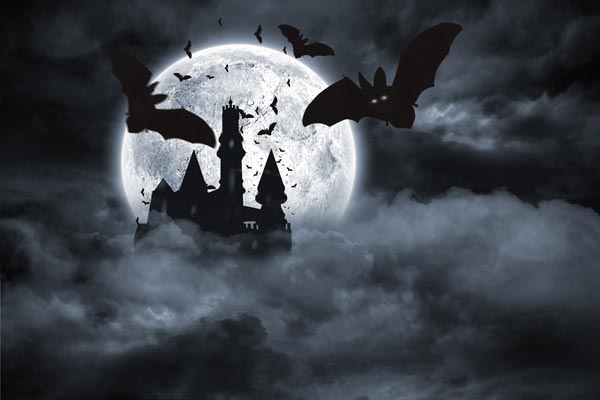 Bram Stoker's Dracula
Long before we had Twilight and True Blood, one vampire ruled them all - Dracula.  Bram Stoker's classic horror novel brought Count Dracula from Transylvania to Victorian London.  In this blood thirsty tale of terror, the city seems helpless against his power, and only one man, Dr. Van Helsing, can stop the carnage.  But to do this, he must uncover the vampire's lair and pierce his heart with a wooden stake.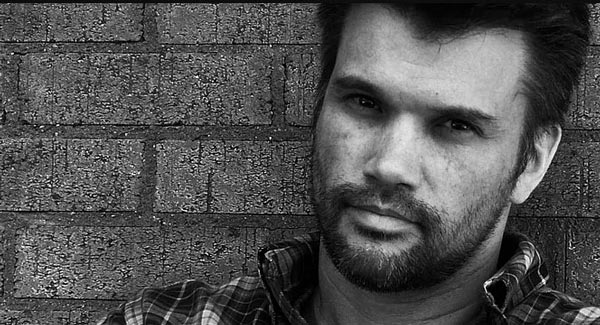 An interview with Shawn Fisher
Cape May Stage presents the World Premiere of The Shuck by Shawn Fisher from September 19 through November 9th. Fisher grew up in Vineland, NJ and remains very connected to South Jersey despite being the Head of the MFA Program in Theatre at Utah State University.  He started the National Playwrights Symposium along with Roy Steinberg at Cape May Stage in 2013 and returns each year to be part of it. In addition to being a playwright, he's also a set designer who has created sets for many theatres throughout New Jersey.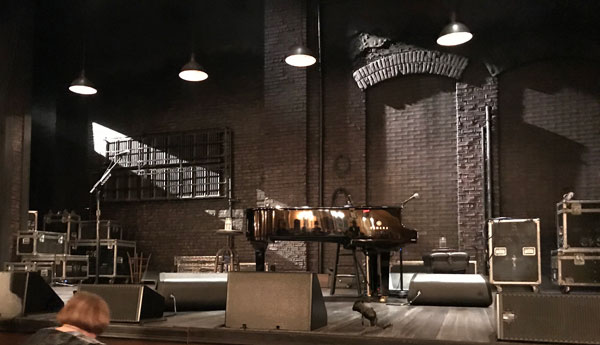 Deconstructing The Myths Of Bruce Springsteen
When Bruce Springsteen was about to release his debut album, the record company wanted him to say he was from New York City, but he refused.  It's somewhat ironic that over 40 years later, he has turned a legendary Broadway theatre into his home five nights a week with Springsteen on Broadway - a show that has performed in front of over 150,000 people and grossed more than $75 million since making its debut on October 12, 2017 after several preview performances.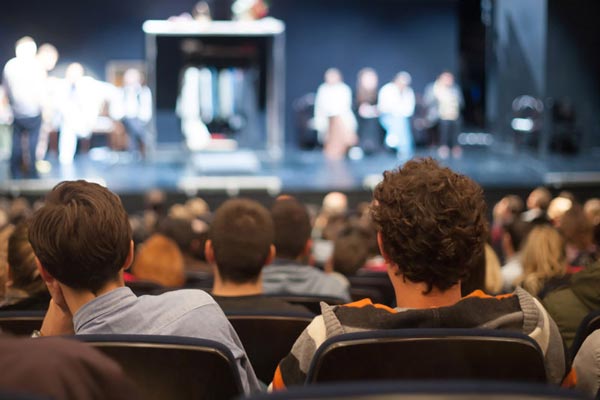 15 World Premiere Plays
New Jersey may be a short ride to Broadway, but its home to great theatre as well.  In addition to wonderful revivals and productions of recent Broadway and Off-Broadway hits, the state offers audiences the first chance to see many plays each year.  The 2018-19 season lineups for many theatres have been announced and here are 15 World Premieres taking place in New Jersey that caught our eye.