originally published: 09/12/2018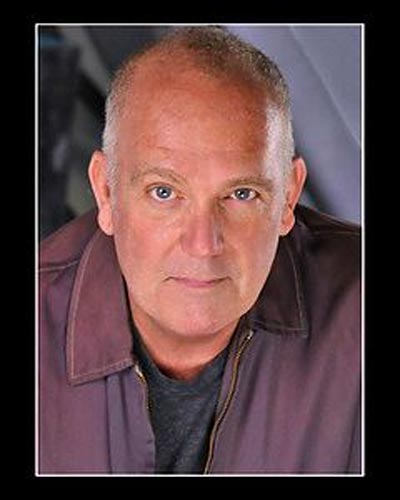 The Tanne Foundation has announced the recipients of its 2018 awards. Now in its twentieth year, the foundation's mission is to underscore the importance of supporting individual artists with unrestricted funding. The awards, totaling $63,000, honor six artists in recognition of their artistic achievements as well as one artist-run organization which has presented exceptional work for 41 years. The recipients include ​​​​​​​Frank Licato of Weehawken who founded Hudson Theatre Works in 2013.
2018 Tanne Award Recipients
Cristiane Bouger, Brooklyn, NY, is an interdisciplinary artist who works in live performance, video, poetry, and critical writing. Originally from Brazil, she is inspired by philosophy, literature, contemporary dance, and punk/post-punk influences. She works with imagery that is both an existential and symbolic examination of the body, biography,culture,andpolitics. Her work has been presented in theaters, museums, festivals, and galleries in Brazil, the USA, Italy, France, Spain, Romania, and South Africa. She performed at Venice International Performance Art Week in 2017; was a 2012-2014 Movement Research Artist-in-Residence, New York; and a 2012-2013 Performa Magazine Writer-in-Residence, New York.
---
Brandon Donahue, Nashville, TN, is an interdisciplinary artist who works as an airbrush artist, educator, street artist, and self-taught sculptor of "searched for" and "found" materials. Customizing and personalizing objects are to him a "rite" and he believes in the ability to transcend the original state and meaning of things. After receiving his MFA from The University of Tennessee at Knoxville, Donahue has lead airbrushing workshops at Arrowmont and Penland School of Arts and Crafts. Brandon is a native of Memphis, TN and currently teaches at Tennessee State University in Nashville, TN.
---
John Edmonds, Bowling Green, KY, is a gospel singer. John's musical career has spanned five decades, hundreds of cities, forty states, fifteen countries, and six continents. With fifteen recorded albums to his credit, including a substantial amount of original material, he has taken his traditional black gospel sounds to such many diverse venues throughout the United States. His audiences have included President Reagan, President Clinton and Denmark's Princess Elisabeth. Uniquely referenced as a message singer, John Edmonds has also spent the past fifty plus years training gospel choirs, groups, soloists and ensembles throughout Kentucky, Tennessee, Michigan and California.
---
---
The article continues after this ad
---
---
Frank Licato, Weehawken NJ, is a director, actor, and teacher.  In 2013, he founded Hudson Theatre Works, a professional Equity theatre company located in Hudson County, New Jersey, where he serves as Artistic Director.  As an actor, he has worked with such theatre luminaries as Joseph Chaikin and Peter Brook.  While in Boston, he was consistently named to best actor lists.  His directing credits include an Applause Award from the New Jersey Theatre Alliance and a Perry Award for Best Director for "The Grapes of Wrath." His production of "On the Waterfront" was made into the award-winning documentary, "Waiting for Budd". He is a member of the Playwright and Director Unit of the Actors Studio.  
---
Heather Sincavage, Wilkes Barre, PA, is an interdisciplinary artist. Through process, performance, and installation, she uses the body as a tool of measurement from which to consider questions of being; exploring the nuanced facets of raw emotion and how they evolve as we experience them. She is an alumna of The Vermont Studio Center as well as numerous other residencies and fellowships. Sincavage's work has been featured in Studio Visit Magazine and Surface Design Journal and has been exhibited across the United States and in Europe.
---
Caridad Svich, South Gate, CA and New York, NY, is a playwright and theatre-maker. She is currently at work on a seven-play cycle entitled American Psalm, which focuses on small, rural and coastal communities in the United States living in the precariat classes. The first play in the cycle Red Bike is currently receiving a National New Play Network Rolling World Premiere. Her work in theatre is known for its poetic lyricism, rich imagery, interdisciplinary focus, and commitment to human and environmental rights. Among her awards, she has been recognized by a 2012 OBIE for Lifetime Achievement and a 2011 American Theatre Critics Association Primus Prize.
---
Mobius, Inc., Boston, MA, is one of the original, seminal non-profit artist-run organizations and has presented an exceptional range of visual, performance and multi-media art for 41 years. It has always promoted an adventurous, challenging aesthetic. Its mission is to generate and test experimental art and to define and nurture its arts and artists. The Mobius Artist Group has produced hundreds of original work of great diversity along with national and international collaborators and guest artists. Mobius artists have produced work throughout the United States, Canada, South America, Europe and Asia.
---
The Tanne Foundation was founded by an artist in order to enrich the artistic experience and broaden the horizons for artists and audiences alike. The foundation's primary interest is in the support of individual artists. Led by a board comprised of a majority of artists the foundation is guided by the philosophy that in the creation of art, however unrecognized or obscure the voice, the sound may be extraordinary and it is vital that it be heard.
Since its inception the foundation has awarded one hundred four artists and nine organizations in recognition of their outstanding achievements in a variety of fields in the visual ad performing arts, including performance art, painting, poetry, music, acting, and dance. Nominations for awards are made by the trustees of the Tanne Foundation. The foundation does not accept unsolicited requests.