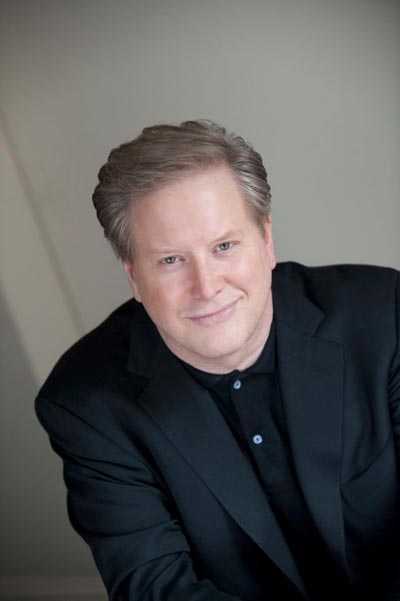 (ATLANTIC CITY, NJ) --  Saturday Night Live alumni Darrell Hammond, known for his impressions of President Bill Clinton, will be making people laugh at Howie Mandel's Comedy Club in Hard Rock Hotel & Casino Atlantic City from October 9 until October 11.  
Darrell Hammond was a regular cast member on Saturday Night Live from 1995 to 2009. Upon his departure, Hammond, at age 53, was the oldest cast member in the show's history. He's made more SNL appearances than any other cast member and impersonated more than 107 celebrities, with Bill Clinton as his most frequent impression.
As of December 10, 2011, Darrell Hammond had appeared on the show eight times since leaving the cast. In September 2014, Hammond was announced as the new announcer of SNL, replacing Don Pardo, who had passed away in August 2014.
Hammond fondly recalls his first taste of show business at age five practicing the impressions of his family members on the porch of their home in Melbourne Florida. It wasn't many years later when Darrell realized he wanted to submerse himself in the pursuit of bringing his comedy and impressions to a much bigger stage. For years now, Hammond has brought to life a cavalcade of politicians, media figures, celebrities and newsmakers on television. Darrell is known for being one of the most prolific comedians of his time. He holds the title for being the longest running cast member on SNL. He frequently tours comedy clubs and theaters boasting a number of brilliant impressions in his act that keep people laughing nationwide.
Hammond has brought a great number of wonderful impressions to SNL over the years. Television critics and viewers alike, for their accuracy and range, have applauded each and every one of his impressions. Amongst the great number of people he has mimicked include; Bill Clinton, Sean Connery, Regis Philbin, Dan Rather, John Travolta, Jesse Jackson, Richard Dreyfus, Jay Leno, Donald Trump and Ted Koppel. 
---
The article continues after this ad
---
---
In addition to his SNL appearances, Hammond has been seen in a number of feature films and television shows. As a truly versatile actor Darrell has displayed his talents in both dramatic and comedic roles. Some of his feature films include: Screen Gems feature Weiners, the Regency feature Bob Bailey's Disco Balls, opposite Mary Kate and Ashley Olsen in Warner Bros' New York Minute and in the Dimension features Scary Movie 3 and Scary Movie 6.  
In 2007, Darrell Hammond made his Broadway theater debut in The 25th Annual Putnam County Spelling Bee, in which he played Vice Principal Douglas Panch. In 2009, Hammond had a guest-starring role on the FX drama Damages and also appeared with Eli Manning, Peyton Manning, and Donald Trump in an Oreo cookies commercial, where he impersonated Trump.
In November 2011, Hammond's both dark and comic memoir God, If You're Not Up There, I'm F***ed was published by HarperCollins. In it, he details his abusive childhood, time spent in psychiatric hospitals, and what it was like behind the scenes of "SNL." The book also contains reflections on his family, and how his wife and daughter encouraged him in his fight against substance abuse. 
Tickets to see Darrell Hammond at Howie Mandel's Comedy Club are $20.00 and are available at hardrockhotelatlanticcity.com from September 14th on.