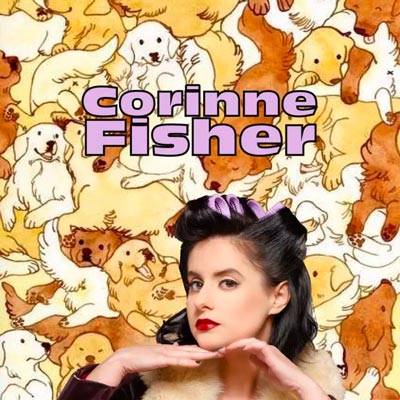 (HOBOKEN, NJ) -- For one week every year, Hoboken becomes a distinct comedy destination for comedians and tourist alike, to raise money for charity, give new comedians a shot, and let veteran comedians stretch their legs and show off their skills, thanks to the Hoboken Comedy Festival which celebrates its Ninth laugh-filled year in the mile square city this September. This year's Hoboken Comedy Festival takes place September 24th-30th throughout the city. Alumni of the festival include Amy Schumer, Artie Lange, Hannibal Burress, Pete Davidson, Todd Barry, Ted Alexandro, Judah Friedlander, Kurt Metzger, Nate Bargatze, Drew Michael, Yannis Pappas, Dan Soder, and many more. 
Charitably speaking the fest donates $1 per head to the charity of their choosing each year, with 2018 supporting the Liberty Humane Society for the fifth straight year. "Animal well-being and human well-being go hand in hand, especially for artists" says Comedian and Festival Founder Dan Frigolette. "You would be hard pressed to find group of artists that aren't responsible for dogs, cats and variety of pets," says Frigolette "and those animals are both inspirations for art and facilitators of acceptance for the artists, and it feels darn good to give back." 
This theme carries itself through the festival with HCF donating comedian performances to various other community events throughout the years, like the Hoboken Arts and Music fest, and LHS's Bark in the Park. Hoboken Comedy Festival also gives Free Tickets to Veterans, and First Responders and held a family friendly/dog friendly Free Block Party the last few years.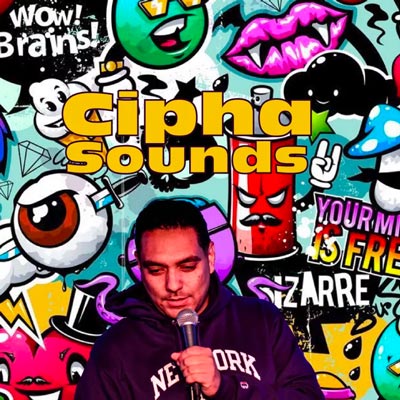 Looking to come out of the gates strong and powerful this year's Hoboken Comedy Festival features some incredible headliners every day of the week with Monday September 24th featuring Corinne Fisher from NBC's Last Call with Carson Daly and a widely revered podcast called "Guys We F*cked." Tuesday invites Cipha Sounds, comedian/host of TruTV's Laff Mobb's Laff Tracks and the only comedian managed by Jay Z and Rocnation. Wednesday is headlined by the recognizable face of TJ Miller who's work include Silicone Valley, and Deadpool. Thursday features comedian on the rise, on the heels of his Netflix Special Tim Dillon who also made waves with his one man comedy show held in a NYC Double Decker Tour bus. Friday brings in LA Comedian Jessimae Peluso who's resume features multiple runs on Comedy Central, MTV, TruTV, E TV and massive country-wide comedy club success. Friday will also include a one of a kind battle style show, called Compliment Battle, where a slue of comedians are asked not to insult or "roast" one another, but rather Comedically Compliment one another. This show will feature MTV and Comedy Central's Jacob Williams. Saturday's early show will be headlined by NYC staple and Comedy Central legend Wil Sylvince with the late show being headlined by Myq Kaplan who's comedy accomplishments rival the greats, with multiple appearances on The Tonight Show, Conan, The Late Show, and Last Comic Standing. The festival will round out with a final performance Sunday September 30th, and a show called "Porn Stars Are Comedians" with adult film stars and comedians taking the stage together to perform comedy with the father of all NYC comedy Rich Vos headlining. The show is a spinoff of the Porn Stars Are People Podcast hosted by Dan Frigolette, who's background includes HBO's Boardwalk Empire, Wendy Williams Show, The Artie Lange Show and The Bob and Tom Show. All in all the week will be a non stop humorfest with more than 80 comedians being featured. 
Each night during the weekdays an established emcee, a handful of new talent comedians, a television tested feature act and a veteran headliner will take the stage for 90 minutes of comedy gold (jerry). Monday through Thursday new talenters will be competing against other new talenters to win a spot on the weekend shows and ultimately to be named Hoboken Comedy Festival winner and featured on the final show on Sunday and asked to return each year. One winner each weeknight is asked to return to perform on one of the weekend shows, along with an Emcee, two television tested feature acts and a veteran headliner. The stand out performance will be dubbed Hoboken Comedy Festival Winner. Judgement will take place by industry professionals who are responsible for booking comedy shows all throughout New York and New Jersey. 
---
The article continues after this ad
---
---
Beyond all the charitable aspects of the Hoboken Comedy Festival, the goal on the website has always been listed to "Celebrate Hoboken's Entertainment Independence" by bringing the best possible comedic talent to Hoboken for one week a year.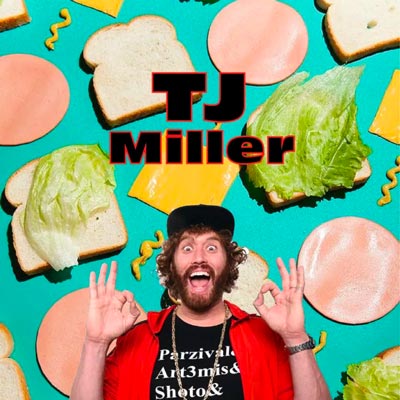 Even the feature acts are established with names such as Sherrod Small from VH1's Best Week Ever, Mike Recine as seen on his Comedy Central Special, Emma Willmann who recently performed on The Late Show with Stephen Colbert, Brendan Sagalow a writer from MTV and Seaton Smith from Conan and Mulaney. 
The Hoboken Comedy Festival takes place September 24th-30th all throughout Hoboken. Venues are all over town with Monday and Tuesday at The Brass Rail 135 Washington Street, Wednesday at Arthur's Tavern 237 Washington Street, Thursday at Barsky Gallery 49 Harrison Street, Friday's two shows at Kolo Klub above Pilsener Haus 1422 Grand Street, Saturday in the event space of The Jubilee Center redubbed "Club Jubilee" for the event and revamped for comedy at 603 Jackson Street, and Sunday at Pilsener Haus at 1422 Grand Street. Every day features 8:00pm shows with 7:00pm doors, and Friday and Saturday both add a 10:30pm show. 
Tickets to the Hoboken Comedy Festival are $20 on the weekday shows and $25 for the weekends, with $5 off all online sales the week prior to the festival at www.HobokenFestival.com.