---
Tune into Radio Jersey with Lee Mrowicki every Monday through Friday from 6pm to 8pm
Broadcast on Asbury Music!
---
Golden Door International Film Festival To Present A Screening of "The Pretender"
originally published: 09/02/2018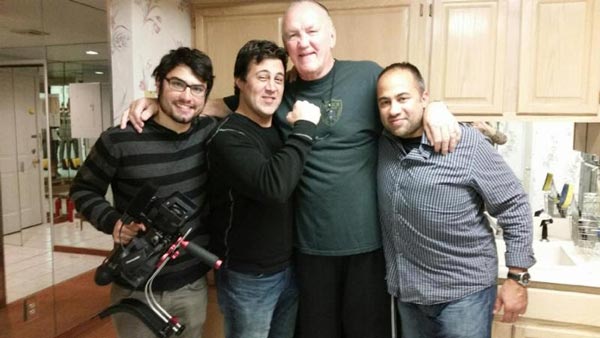 (JERSEY CITY, NJ) -- One of the most popular sports films in history is Rocky - a film that mirrors the real life experience of professional boxer Chuck Wepner from Bayonne. A new independent film called The Pretender takes viewers inside the life of Mike Kunda, a "Rocky" fanatic since the movie's release nearly 40 years ago. The film explores Mike's fascination with the Rocky Balboa character and how it continues to impact his life, and the lives of others, in interesting and unimaginable ways. The film screens as part of the Golden Door International Film Festival on Sunday, September 23rd at 12:00pm at the Landmark Lowe's Jersey Theatre (54 Journal Square Plaza) in Jersey City, NJ.
The Pretender, by Detroit-based production company Free Age,  begins with the origins of Mike's admiration for "Rocky" as a young middle-class kid growing up in Pennsylvania. Over the next four decades, Mike searches to find meaning in his obsession and discover his true self, focusing on every aspect of the fictional hero, and often becoming the Rocky Balboa character. 
"Mike's journey is an emotional trip through themes of obsession, compassion, acceptance and inspiration," says director Jim Toscano, Free Age. "His story is humorous and heartening, and proves that even the most extraordinary or unrealistic goals may prove to offer the most rewarding and fulfilling life." The film shares the highs and lows of Mike's life, and how the Rocky films continue to shape him personally and professionally.
"We are honored and excited to share Mike's story with film fans in Jersey City," says filmmaker Danny Gianino, Free Age. "His love for life and being true to oneself is an inspiration to us, and we hope it inspires the audience, as well."
Special guest Chuck Wepner "The Real Rocky" will also be in attendance at the screening. As a heavyweight contender, Wepner inspired the nation—including Sylvester Stallone—by going 15 rounds with Heavy Weight Champion of the World, Muhammad Ali in 1975. Today Chuck is a personal friend and supporter of The Pretender Mike Kunda and is excited to see Mike's story on the big screen for the first time. 
---
The article continues after this ad
---
---
Mike Kunda will join the filmmakers for a question and answer session immediately following the film.
The Golden Door International Film Festival takes place September 20-23 in Jersey City, New Jersey. Founded in 2010 by actor Bill Sorvino and a small group of dyed in the wool Jersey City faithfuls and film lovers.  This renegade band of old and new Jersey City residents set out on a mission to shine a light on Jersey City, New Jersey through film and festival. Since that time, Golden Door International Film Festival has anchored itself as a cultural focal point of Jersey City.  GDIFF has been twice named #1 film festival in New Jersey by New Jersey Stage Magazine and has been placed on the 2018 Top 50 Film Festivals by Movie Maker Magazine.


State Theatre Presents Star Wars: The Empire Strikes Back In Concert with NJSO
(NEW BRUNSWICK, NJ) -- State Theatre New Jersey and New Jersey Symphony Orchestra present Star Wars: The Empire Strikes Back in concert with the New Jersey Symphony Orchestra featuring Conductor Constantine Kitsopolous on Saturday January 6, 2019 at 3:00pm. Tickets range from $35-$125. 
---
The Morris Museum Brings Back Exhibition On Screen series
(MORRISTOWN, NJ) -- The Morris Museum brings back a film series from Exhibition on Screen beginning on Wednesday, December 12, 2018 with the feature film Degas: A Passion for Perfection.  Two additional films will also be shown: Young Picasso, on Wednesday, February 13, 2019 and Rembrandt on Wednesday, April 10, 2019.  All films will be screened at 7:30pm in the Bickford Theatre.  
---
A Look At New Jersey Film Festival Spring 2019
(NEW BRUNSWICK, NJ) -- The Rutgers Film Co-op/New Jersey Media Arts Center, in association with the Rutgers University Program In Cinema Studies, presents the New Jersey Film Festival Spring 2019 which marks the festival's 37th Anniversary.  The Festival will take place between January 25 and March 1, 2019. Showcasing new international films, American independent features, experimental and short subjects, classic revivals, and cutting-edge documentaries, the New Jersey Film Festival Spring 2019 will feature over 35 film screenings. 
---
NJPAC Presents Harry Potter and the Order of the Phoenix Live in Concert With The NJSO
(NEWARK, NJ) -- The Harry Potter Film Concert Series returns to New Jersey Performing Arts Center (NJPAC) with Harry Potter and the Order of the Phoenix Live in Concert, on Saturday, June 1, 2019 at 2:00pm and 7:30pm. See the New Jersey Symphony Orchestra perform the magical score live while the entire film plays in high-definition on a 40-foot screen.
---
Kean Stage Hosts "White Christmas" Sing-Along
(UNION, NJ) -- Kean Stage hosts a White Christmas Sing-Along on Sunday, December 16 at 3:00pm.  Gather your family and friends for this beloved 1954 holiday film starring Bing Crosby, Danny Kaye, Rosemary Clooney and Vera Ellen. You'll enjoy singing along to Count Your Blessings, Snow, Sisters and, of course, the iconic White Christmas. And don't worry if you don't know the words – the lyrics will be shown on the screen.
---


REVIEW: "Fantastic Beasts: The Crimes of Grindelwald"
For better or worse (worse in this writer's eyes), the success of the Harry Potter franchise is largely responsible for the current Hollywood landscape of endless sequels, prequels and that awful phrase "universe building." The Potter films showed Hollywood that it was a far safer financial model to hook audiences into returning for instalments of an ongoing series rather than taking a punt on the unknown quantity of original properties.
---
REVIEW: "Shoplifters"
Earlier this year, writer/director extraordinaire Hirokazu Kore-eda surprised us with The Third Murder, a legal thriller that made for a stark departure from the sentimental family dramas he's become known for. With his Palme d'Or winning Shoplifters, Kore-eda is back on familiar ground, but this particular family drama shares much in common with The Third Murder. With his thriller, Kore-eda deconstructed the genre, forcing us to question how willingly we place our trust in a storyteller. Similarly, Shoplifters sees Kore-eda lull his audience into a false sense of security, making us develop a warmth and affection towards people who may not warrant such empathy.
---
REVIEW: "First Man"
The image that most defines the 20th century is that of a man standing on the surface of the moon. The man is astronaut Neil Armstrong, but we can't see his face as he's wearing a helmet, the glass of which reflects our collective achievement back at us. When he took a small step, we all took a giant leap with him, and Armstrong instantly became more than a mere man, a symbol. With First Man, director Damien Chazelle takes us inside the famous helmet, stripping away the symbol to tell the story of Armstrong the man.
---
REVIEW: "Halloween"
In 2013, John Carpenter's Halloween received a 35th anniversary blu-ray release. The accompanying booklet credited the following line of dialogue to Jamie Lee Curtis's babysitting heroine Laurie Strode: "Was it the boogeyman?" Of course, that's a misquote. In the scene in question, Laurie admits to herself that "It WAS the boogeyman," to which Donald Pleasence's Doctor Loomis solemnly replies, "As a matter of fact, it was."
---
REVIEW: "Cold War"
Back in 2006, German cinema scored something of a breakout global hit with Florian Henckel von Donnersmarck's The Lives of Others, which followed the travails of a group of disgruntled, pro-western artists in communist era East Germany. At the time I couldn't help viewing the protagonists of Von Donnersmarck's drama as the sort of people who would be just as discontented with their lot if they found themselves living in the capitalist west. The grass is always greener on the other side.
---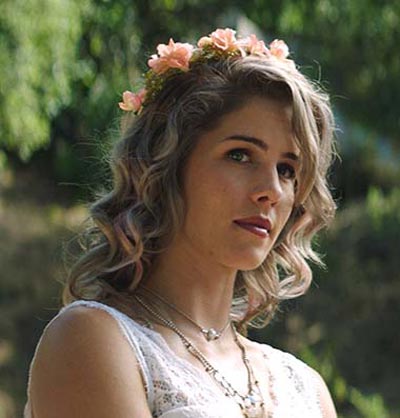 Michael Gallagher's terrific comedy Funny Story Premiere's at the Fall 2018 New Jersey Film Festival this Friday, September 14!
Michael Gallagher's terrific feature Funny Story Premiere's at the Fall 2018 New Jersey Film Festival this Friday, September 14!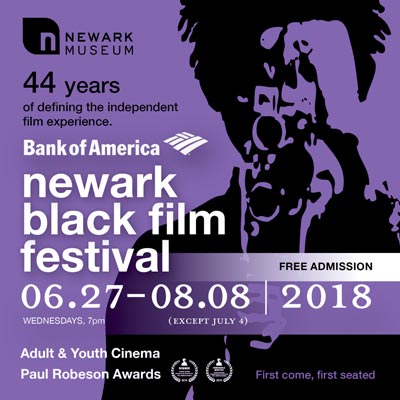 Newark Black Film Festival
​​​​​​​Richard Wesley is a playwright, screenwriter, and professor of Dramatic Writing at the Tisch School of the Arts at New York University, and has been involved with the Newark Black Film Festival for well over three decades. A Newark native, he's currently the Chairperson of the festival's Selection Committee. The NBFF is currently in full swing, with a screening of Cadillac Records tomorrow, and the biennial Paul Robeson Awards for young filmmakers taking place on Wednesday, August 8. This season's program also features the films Selma, I Called Him Morgan, The Art of the Journey, Coco, and Hidden Figures. We recently spoke with Wesley about the history and mission of the Newark Black Film Festival, the role it plays in the lives of young filmmakers, and a chance encounter with Sidney Poitier that launched him into the film industry.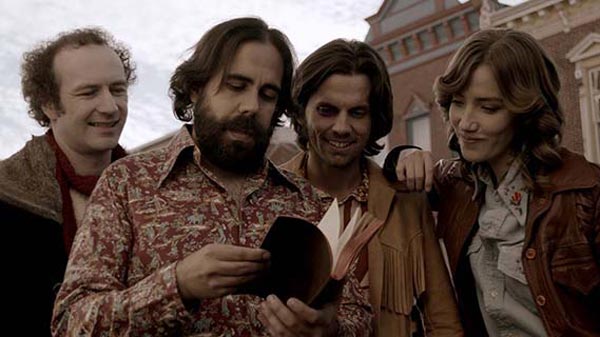 Winners of the 2018 New Jersey International Film Festival Competition Announced!
Winners of the 2018 New Jersey International Film Festival Competition Announced!




The 2018 Lighthouse International Film Festival
​​​​​​​Passes are now on sale for the 10th annual Lighthouse International Film Festival, which takes place on an idyllic barrier island in the Atlantic Ocean: Long Beach Island, aka LBI. – Some film buff trivia: it's where one of the infamous Jersey Shore shark attacks of 1916 happened, which inspired the infamous "Jaws."



Event calendar
Thursday, Dec 13, 2018
---
MUSIC

---
---
JERRY BLAVAT

@ Lobby Bar at Hard Rock Hotel and Casino Atlantic City, Atlantic City - 12:00pm
---
---
---
---
---
---
THEATRE

---
---
---
---
---
FILM

---
On the Map

@ Pollak Theatre @ Monmouth University, West Long Branch - 7:30pm
---
MISC

---
---
View all events
---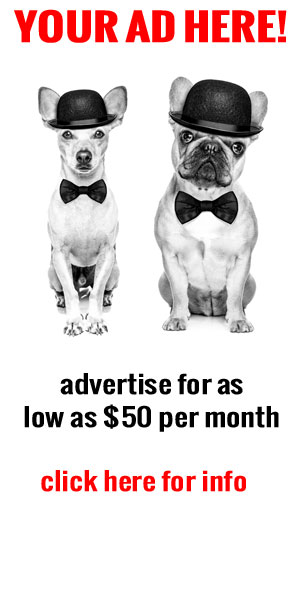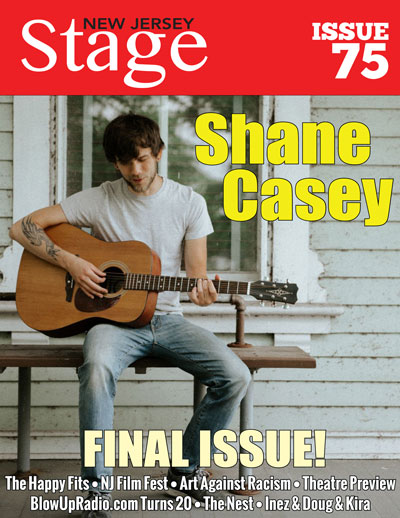 For more on our awards, click here
New Jersey Stage © 2018 by Wine Time Media, LLC | PO Box 140, Spring Lake, NJ 07762 (732) 280-7625 | info@newjerseystage.com

Images used on this site have been sent to us from publicists, artists, and PR firms.
If there is a problem with the rights to any image, please contact us and we will look into the matter.