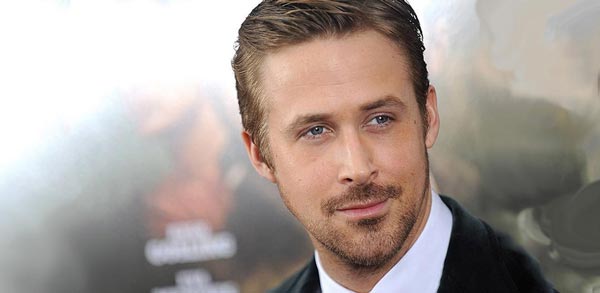 On September 24th, Arthouse Film Festival will return for ten weeks to its home base New Jersey theatres: AMC Mountainside and AMC Monmouth Mall.
If you are not one of the thousands of New Jersey film buffs who have attended in years past, just imagine seeing a festival-winning gem before release to the public, then the lights come up, and there in front of you are the creators of the film, ready to answer questions and discuss their work.
Oscar winners and nominees Danny Aiello, Alan Arkin, Frank Darabont, Jesse Eisenberg, Ethan Hawke, Jean-Pierre Jeunet, Melissa Leo, Viggo Mortensen, Chazz Palminteri, John Sayles, Aaron Sorkin, Fisher Stevens and David Strathairn have joined Dylan Baker, Jim Breuer, Famke Janssen, Danai Gurira, Joseph Gordon-Levitt, Derek Luke, Mary Stuart Masterson, David Morse, Connie Nielsen, Joe Pantoliano and Kevin Smith as guest speakers who have come to share their insights with festival participants.
The festival has hosted 1,868 movie premieres with 1,165 live guest appearances over the past 27 years.
"The program will always be flexible in order to take advantage of opportunities as they arise," said festival director Chuck Rose.  "Wonderful surprises and fantastic celebrities can pop up out of nowhere, so we try to keep the schedule as fluid as possible. 
---
The article continues after this ad
---
---
          "Even before we started in 1990, I began working to create an international VIP network of actors, directors, screenwriters, producers, journalists and film industry pros whose jobs involve creating and evaluating the cream of Sundance, Cannes, Toronto, Telluride, Venice, Berlin, SXSW and the other important film festivals.  We also work to ferret out potential hits in the development and production stages so we are ready to pounce on the best films first.  
"Last fall, we premiered Three Billboards Outside Ebbing Missouri, The Florida Project and many more outstanding films which went on to receive numerous awards.  Over the past three years, we have premiered 85 movies which later earned a total of 25 Oscar, 27 Spirit, 23 Golden Globe and 24 British Academy Award nominations."
For information, to see which films were screened in the past, or which ones may be screened this year, or to register, visit www.ArthouseFilmFestival.com  or call 732-870-6012.
The festival is open to anyone, but seating is limited, so early enrollment is advised.  Subscription is $139 for five weeks or $245 for all ten weeks.  After September 19th, rates will go up.  Also being offered is a specially priced flex ticket so users may choose any eight out of ten nights for their convenience.
Confirmed films and those under consideration for the upcoming festival include: A Star Is Born with Lady Gaga, Sam Elliott, director Bradley Cooper; At Eternity's Gate with Oscar Isaac, Willem Dafoe, director Julian Schnabel; Beautiful Boy with Timothy Chalamett, Steve Carrell, director Felix Groeningen; Becoming Astrid with Alba August, Trine Dyrholm, director Pernille Fischer Christensen; Chasing the Blues with Grant Rosenmeyer, Jon Lovitz; Dogman with Marcello Fonte, Edoardo Pesce, director Matteo Garrone; The Favourite with Rachel Weisz, Emma Stone, director Yorgos Lanthimos; First Man with Ryan Gosling, Clare Foy, director Damien Chazelle; Green Book with Mahershala Ali, Viggo Mortensen, director Peter Farrelly;The Guilty with Jakob Cedergren, Jessica Dinnage, director Gustav Moller; The Last Race with Marty Berger, Mike Cappiello, director Michael Dweck; On Her Shoulders with Amal Clooney, Nadia Murad, director Alexandria Bombach; A Private War with Rosamund Pike, Jamie Dornan, director Matthew Heineman; Robin Hood with Taron Egerton, Jamie Fox, director Otto Bathurst; Shoplifters with Lily Franky, Kirin Kiki, director Hirokazu Koreeda; and Wildlife with Jake Gyllenhaal, Carey Mulligan, director Paul Dano.