originally published: 08/25/2018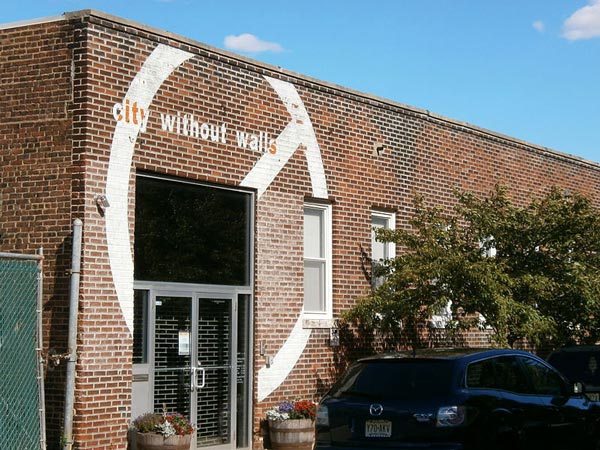 Two long-running art spaces, City Without Walls ("cWOW") and Aljira, A Center for Contemporary Art ("Aljira"), will house pop-up exhibits during the Newark Arts Festival, October 4-7, 2018.  Though both spaces are now in a period of transition, through the support of Newark Arts, they will activate with fresh exhibits during Newark's citywide annual festival of the arts. 
 Malik Whitaker, former Gallery Director of cWOW, will curate pop-up spaces in the Lincoln Park neighborhood, including the cWOW gallery. "It's an honor to exhibit established artists and new, emerging artists who contribute to the cultural dialogue of our times," said Whitaker. A soon-to-be-announced pop up exhibit will take place in Aljira during the festival's run.
 "We're pleased to present pop-up exhibits in spaces that have historic and cultural significance to the arts community and the city at large," said Jeremy Johnson, Executive Director of Newark Arts.
 Mayor Ras J. Baraka added, "For the second consecutive year, Newark has been ranked in the top 10 of America's most arts-vibrant cities. Newark Arts Festival showcases the broad range of cultural expressions that has made our city a cultural capital for many years, a center for jazz, gospel, and great writing. More recently, we have been privileged to add beauty and inspire our visitors and residents with public outdoor murals, which speak to our heritage and future, including the second such largest on the East Coast. We welcome Newark residents and visitors from across the world to experience this festival and congratulate all the artists who are defining a new page in Newark's artistic history."
Formerly known as the Open Doors Citywide Arts Festival, the rebranded Newark Arts Festival will include the popular Open Doors Studio Tours and Open Doors Kids. This rebranding may have been the catalyst for a record number of festival submissions, including a number of well-known names in the arts community and exciting digital and film submissions. 
---
The article continues after this ad
---
---
"Newark Arts received close to 200 submissions from artists, curators, venues and institutions, that represent the full-range of our community's creativity. The robust response is testament to Newark's standing as an emerging arts capital," said Johnson. 
This year's festival will showcase exciting new partnerships with the GRAMMY Museum Experience™ Prudential Center, Dodge Poetry Festival, and many more.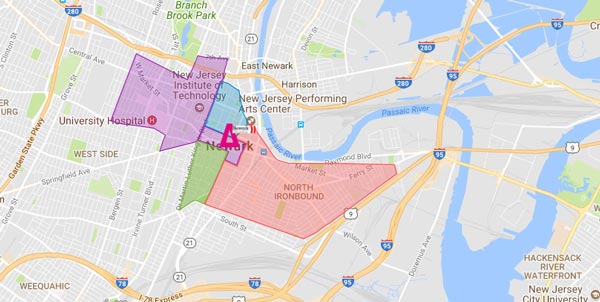 Clusters By Day:
Thursday, October 4th: Halsey Street North (bordered by Washington Park; Academy Street; University Avenue; Broad Street)
Friday, October 5th: Market Street (bordered by Essex County College; Mulberry Street; Branford Street; Academy Street), University Heights/Fairmount (bordered by Clifton/Norfolk; 7th Avenue; Springfield; Dr. MLK Blvd)
Saturday, October 6th: Halsey Street South/Lincoln Park (bordered by Branford Street; Lincoln Park; University Avenue; Broad Street)/Lincoln Park
Sunday, October 7th: Gateway/Ironbound (bordered by Military Park; Mulberry Street; Raymond Blvd; Ferry Street; Newark Riverfront Park; Waydell Street; Rome Street; Jabez Street; Broad Street)
* For areas outside the clusters, they are promoting excursions and fun side-trips.
---
 For more information about the Newark Arts Festival, visit www.newarkartsfestival.com.
Newark Arts Festival is made possible by the City of Newark, M&T Bank, City National Bank, L+M Development, the Newark Community Economic Development Corporation, the Greater Newark Convention and Visitors Bureau, the NJ Division of Travel and Tourism, New Jersey Community Capital and Investors Bank.  Newark Arts Festival is produced by Newark Arts, a nonprofit organization.  
Photo by Hudconja/Wikimedia