originally published: 08/24/2018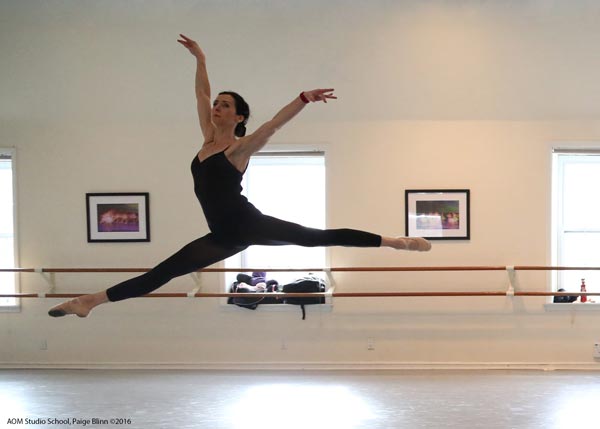 (RIDGEWOOD, NJ) -- Art Of Motion, Inc. will host a 16th Anniversary Open House from Monday, August 27 through Wednesday, August 29th (each day from 9:00am-2:00pm) and a "Back to School" kickoff event on Wednesday, September 5 from 12:00pm-2:00pm.  The professional studio, dance, theatre and music conservatory located in the heart of the downtown business district is home to the Art of Motion Dance Theatre, an internationally renowned repertory company.  The Open House will feature a studio tour, meet the faculty engagement and mini class workshops.
AOM has been a repeat grantee supported by the Bergen County Division of Cultural & Historic Affairs from funds granted by the New Jersey State Council on the Arts and is the recent recipient of the Ridgewood Arts Foundation Award for Artistic Excellence.  For more information on programs, subscriptions, or class enrollment, call (201) 652-5800, or visit the AOM website at ArtofMotion.org. Learn more about the resident company at AOMDT.org.  AOM has 18 seasoned faculty who are experts in their fields of dance, vocal music, theatre, yoga and Pilates.  Classes are offered for Pre-K through the Professional level in classical ballet, modern, contemporary, jazz, hip hop, tap and Elementary Ballet/Tumbling and Acro Dance.  Emphasis is placed on artistry and learning about the totality of the performing arts in a conservatory setting.  The Art of Motion Junior Performing Ensemble performs annually at the Mayor's good life Festival, at DANCE NJ Events, Downtown for the Holiday's, at Assisted Living Facilities and Community Events.  
The Art of Motion Dance Theatre is a Ridgewood-based repertory company, directed by Lynn Needle and Olivia Galgano.  The company specializes in creating original work that reflects the complexities of dance as a 21st- Century. The AOMDT is committed to a unique artistic vision honoring legacies, celebrating collaboration and expanding creative boundaries.  Lynn Needle, former soloist with Nikolais Dance Theatre and Olivia Galgano, former principal with Ballet Russe have created original work on the company that has developed into a vast array of repertory honoring the complexities of dance as an art form. Their work is continually evolving with a clear aesthetic base in the classical ballet and modern dance legacies, yet also features contemporary street dance. The synthesis of movement is unpredictable, theatrical and accessible; highly sophisticated yet street savvy. AOMDT has been featured at the GLOBAL TEDMED Conference at the Kennedy Center, at Jacob's Pillow, Lincoln Center, and the LongHouse Reserve annual gala as well as in Colima, Mexico where Lynn was a guest artist and performer.  The company thrives on extensive and individualized collaboration with artists, colleges, universities, conservatories and museums. 
Photo by Paige Blinn
---