originally published: 08/22/2018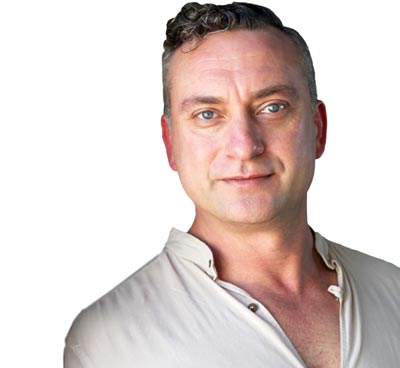 Monmouth County has long been a hub for the arts, with a celebrated music scene, thriving original theatre and artists throughout the area, but one thing was missing – the area did not have its own professional ballet company.
When Gabriel Chajnik moved to Ocean Grove, he brought more than 35 years of professional dance experience with him. As a freelance choreographer, Chajnik worked and taught classes for many of the dance companies in New Jersey. He soon found himself with people from the Axelrod Performing Arts Center in nearby Ocean Township and learned that their board was interested in starting a dance program.
"What I picture here is a professional dance company," was Chajnik's response after seeing the Axelrod space for the first time. "I was wowed by how beautiful the theater is and how perfect it is for dance."
The Axelrod board loved the idea and the Axelrod Contemporary Ballet Theater was created last fall under the leadership of board president Elise Feldman and artistic director and choreographer Gabriel Chajnik.
The company's first production is Shakespeare's "A Midsummer Night's Dream" on August 29-30. It offers a good look at the type of company Chajnik wants to establish – one that blends professional dancers from New York and New Jersey with students from the local area. It's a great way to help the students learn from real performance experience, just like Chajnik did in Buenos Aires when he was young.
"I'm not opening a studio," Chajnik explained. "There are many dance studios and schools in the area. We are here to put them in contact with professionals, like I was when I was their age in Argentina. I was right next to the professionals and I was absorbing everything that was happening."
While growing up in Argentina, Chajnik was trained at the Superior Dance Institute as a ballet dancer. He moved to America in 1994 and was accepted as a scholarship student to The Juilliard School's dance program, from which he graduated with a Bachelor of Fine Arts.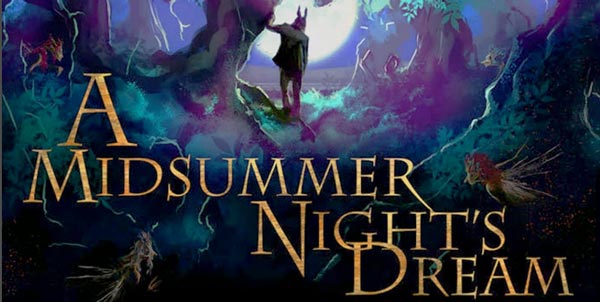 "A Midsummer Night's Dream" is based on the Shakespeare comedy with music by Felix Mendelssohn. It is a classic ballet about love and magic, originally conceived by George Balanchine, However, it will be reinvented in a more contemporary style, thanks to a new book by Sarah Joy Stone. The performance will be accompanied by a live orchestra conducted by Jason Tramm (a fellow Ocean Grove resident), with direction and choreography by Chajnik.
"I decided I wanted people to understand more about Shakespeare and the story – where these characters are coming from," said Chajnik. "There are so many wonderful things that are not in the main ballets. It's a funny script and was always intended to be a comedy."
The principal company includes Narek Martirosyan as King Oberon, Anne Sandefur as Queen Titania, Gabriela Soto as Helena, Garrett McCann as Lysander, Michelle Joy as Hermia, Stefano Arrieta as Demetrius, Emmanuel Martirosyan as Puck, Olivia Miranda as Cowslip, Shoko Fujita as Mustard Seed, Audrey as Summer Fairy, Jen Roitas as Queen Hippolyta, and Ray Keller as King Theseus.
There are many reasons why "A Midsummer Night's Dream" was chosen for the first production, but music might top of the list.
"The music is the queen here," said Chajnik. "I love music and my point of reference for most everything I do is music."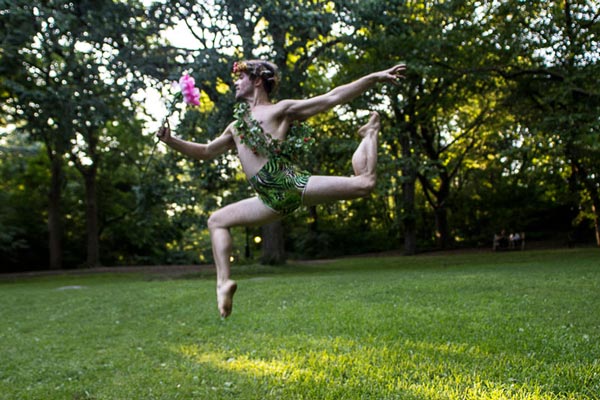 Another reason is that unlike a ballet like "Swan Lake," which uses pantomime ballet (gestures that are almost like sign language), "A Midsummer Night's Dream" can be enjoyed whether or not the audience is familiar with the traditional ballet vocabulary. In a way, Chajnik is using this first production to not only introduce the new ballet company, but to introduce the audience to ballet itself. He's melding ballet with modern and contemporary dance for a production that all can understand and enjoy.
"There are also so many whimsical characters – especially for the young ones," Chajnik added. "And it's also the summer and we're down at the shore, so this will be a great ballet."
Chajnik said his love for Shakespeare grew while working on "Six Degrees of Hamlet" – a production he choreographed for the Shakespeare Theatre as part of the 2007 Washington Shakespeare Festival. He envisions more Shakespeare productions for the new company down the road and perhaps even a series of works by the Bard.
In addition to working with students from Red Bank Regional and Howell Performing Arts High School, Chajnik reached out to Monmouth University as well. He explained what he wanted to do for dance in the area and they were eager to help. The university let the company rehearse in the Lauren K. Woods Theatre while a performance of "HAIR" was taking place at Axelrod.
"I believe in community," said Chajnik. "I feel that nothing can be accomplished alone. I have tried in the past to do things by myself and it doesn't work. You have to understand how to share your ideas and get people to participate. Now, all of a sudden, we have a group of passionate people who understand dance. I'm overwhelmed by gratitude at everybody I've come across. I'm thrilled to be here. I'm in my 40s; I've been in New Jersey for a while, I'm an Ocean Grove resident and I plan on staying in Ocean Grove. I think this area will benefit from the project."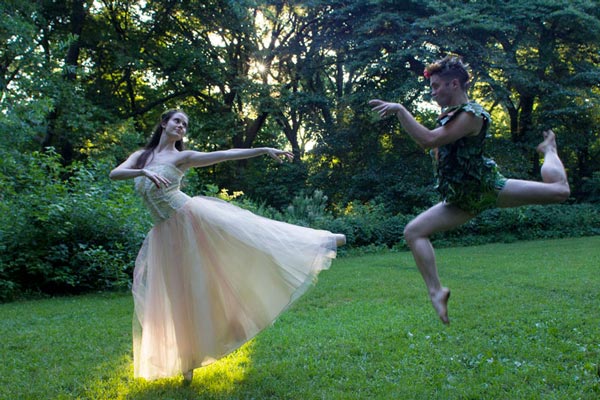 Even though the Axelrod Contemporary Ballet Theater is not a dance school per se, they have already hosted more than 150 dance students through their masterclass series, their winter and partnering intensives, and a Paul Taylor master class. Chajnik sees their role as a hub for dancers in the area to expand, refine and add new elements to their training.
One such element is the ability to dance to live music. Many are accustomed to performing alongside recorded music, but as Chajnik points out – musicians are human too. Dancers need to understand what it's like to be part of the overall experience of a live 20-piece orchestra, like they will at Axelrod.
"That service in a theatre can open a young mind to a different world," stated Chajnik. "Our intention is to build the reputation of the Jersey Shore as a preeminent place for dance."
Having the Axelrod Performing Arts Center as the company's home will go a long way towards doing that. Few dance companies in the country have their own venue to work in. Even though Chajnik sees the company as touring as well, having their own space puts a unique distinction on the company from the get go. His plan to incorporate students from the area alongside professional dancers from New York and New Jersey and musicians and choreographers from the region will not only benefit the students, but will form the blueprint for a company whose mission extends far beyond Monmouth County.
---
Performances of "A Midsummer Night's Dream" take place at Axelrod Performing Arts Center (100 Grant Avenue, Deal, NJ) on Wednesday, August 29 at 8:00pm and Thursday, August 30 at 8:00pm. For more information visit www.axelrodartscenter.com
PHOTOS BY Ernesto Mancebo