originally published: 08/14/2018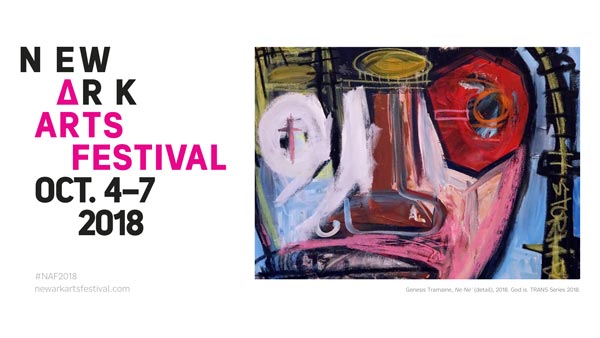 (NEWARK, NJ) -- Newark Arts has been named as one of thirty-five arts organizations that will receive a 2018 Cooperative Marketing Grant from the New Jersey State Division of Travel and Tourism. The $12,000 grant will be used to strengthen the marketing for Newark Arts' premiere annual art fair, Newark Arts Festival. Newark Arts Festival will take place October 4th - 7th, 2018 and reflect Newark's position as a City of the Arts and one of the top ten most vibrant arts cities in the nation.
"The New Jersey Division of Travel and Tourism has demonstrated its unwavering commitment to partner with organizations that are promoting key tourism opportunities in our state. The Newark Arts Festival, a dynamic four day festival during which all forms of creativity are on display in every corner of our city, is one of those key opportunities where we can demonstrate the wealth of arts and culture our city and state has to offer," says Jeremy Johnson, Executive Director of Newark Arts.
"Tourism in New Jersey generates over $45 billion in economic activity. The tourism industry is directly and indirectly responsible for more than 523,300 jobs, or nearly 10% of the state's workforce," said Jeff Vasser, Acting Executive Director of the NJ Division of Travel and Tourism. "This grant will not only contribute to greater economic activity and create jobs here in the state, but it will do even more to attract visitors and boost tourism here in New Jersey."
The Newark Arts Festival will offer an array of exhibits, artist talks, performances, curated tours, open artist studios, screenings and workshops throughout the city. More than 8,000 participants, 200 artists and 100 open studios will combine to showcase the best of visual, performing, and literary art. Participating galleries, programs and curators will be announced later this summer.
Find out more about the Newark Arts Festival by visiting newarkartsfestival.com.
Newark Arts' mission is to power the arts to transform lives. Established in 1981 as the Newark Arts Council, the organization's vision is to become a nationally recognized catalyst for the collaborative power of the arts in the City of Newark and urban America. Newark Arts is the producer of Newark Creates, a community-led citywide cultural plan, created in partnership with the City of Newark. Newark Arts' key initiatives include the Newark Arts Education Roundtable (NAER), the ArtStart community grantmaking program, and the Newark Arts Festival. Newark Arts is generously supported by the City of Newark, Prudential, PSEG, Geraldine R. Dodge Foundation, Victoria Foundation, Turrell Fund, Bank of America, New Jersey State Council on the Arts, the National Endowment for the Arts and individuals, businesses and institutions.
---