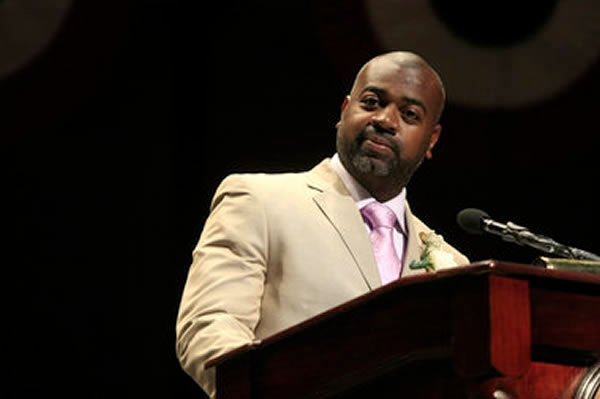 (NEWARK, NJ) -- Newark Mayor Ras J. Baraka will speak at the ceremony to complete the four-week Amiri Baraka Poetry Camp on Friday, August 10, at 11:00am at the Cityplex12 Cinema, located at 360-394 Springfield Avenue in the city's Central Ward. For the past four weeks, the camp has worked with four classes of 12-18 youth, drawn from The HUBB, the Boys & Girls Club of Newark, and F.H.A.K. 2.0, a summer camp located in the Clubhouse Center of Hope.
Newark teachers and poets have conducted workshops in writing both poetry and prose, black literary culture, critical reading, spoken word performance, journaling, and different types of poetry.
The camp is coordinated by Fayemi Shakur, a freelance writer, cultural critic, and yoga teacher living in Newark. She has served as executive director of City Without Walls, public program manager at Aljira, a Center for Contemporary Art, and managing editor and contributing writer at HYCIDE magazine, an arts and photojournalism publication. Her writing has been featured in numerous books and publications, including the New York Times.
At the ceremony, class members will perform samples of their work, and receive certificates of completion and poetry books.
Ras J. Baraka is a Newark, NJ native and the son of revered poet-activists Amina and Amiri Baraka whose family has lived in Newark for over 70 years. Ras studied at Howard University and was at the forefront of campus political and social activism.
---