When you go out to eat, if you're anything like me, you hope to connect not only with the food but with the staff and establishment. That's what you get at the BYOB Boniello's in Riverdale, NJ. 
When we entered the restaurant, it gave an immediate cozy feeling. There is a narrow lane on the left side for pick up orders and the rest of the small room is set up with various sized tables and chairs for the restaurant area. Small wooden wine boxes decorate the walls with various sized window frames. They do not take reservations. We arrived at 5pm beating the dinner rush that followed.
My friend and I were greeted by young man who seated us near the window. He took our wine to open and told us our waitress would be right with us. Kristen approached the table and introduced herself.
Boniello's has an elaborate menu and featured things such as home made pastas, pizza, salads, sandwiches, soups, desserts and more. We started off with made to order mussels in white wine sauce and one of the homemade rice balls made with meat, peas & mozzarella cheese (There is a meatless option for vegetarians). The fresh mussels came first in a small silver dish with a reversible lid that was used to place the empty shells. The serving size is about a dozen and a half plus. The white wine sauce was flavorful and a hint of butter and minced garlic could be tasted. The rice ball is a recipe of the owner's great grandmother. It was deep fried perfectly and had a nice crisp. Very tasty.
For our entrees, we had the homemade fettuccine arrabiatta and fettuccine bolognese. The arrabiatta was served in a way I have never had it before. It was prepared with bacon & mushrooms in a spicy tomato basil sauce. I asked them to add spinach and I was accommodated. The spice aspect was perfect - in no way overpowering. There was a smoky flavor coming from the bacon and roasted garlic. The bolognese was made with beef and sausage. The sausage flavor really shined. The portions are large and we probably could have shared one entree.
---
The article continues after this ad
---
---
While perusing the menu earlier, I noticed one of the dessert items was homemade zeppolis (also a recipe of the great grandmother's). I was not leaving Boniello's without sampling. I ordered a half a dozen in addition to the tiramisu which they receive fresh from another location, a decaf tea and a decaf coffee. Delicious!
What I loved about our waitress was how personal she made our experience. If I asked about a certain flavor in the food she explained and if she didn't know, she offered to find out. When she brought us our tea and coffee, she told us they were freshly brewed. She explained how the dough in the zeppolis was actually zeppoli dough and not pizza dough. It's THAT connection I am looking for at a restaurant.
Boniello's is a place I found out about by being a local resident but it's a small hidden gem inside a strip mall off Hamburg Turnpike.
During Valentines Day, they also make beautiful and tasty heart shaped pizzas.
If you're looking for a cozy little place with flavorful food and a caring staff visit Boniello's - 72 Hamburg Turnpike, Riverdale, NJ - Across from Sunoco - http://www.boniellos.com/
HOURS:
Tue – Sat 11AM - 10PM
Sunday 3PM - 9PM
Monday Closed
Tell them you read the review here!
---
About Lisa: Jersey girl born and raised. Lover of good food, good wine, theatre being with good friends, laughing and relaxing.
Going out to eat and preparing delicious meals at home is about connecting to the food, feeling a sense of enjoyment and fulfillment whether your hosting a gathering or eating for one.
Find me at:
Twitter – @lisajersey0304
Instagram – lisajersey
Facebook – Annitti Promotions
and read the rest of my blog here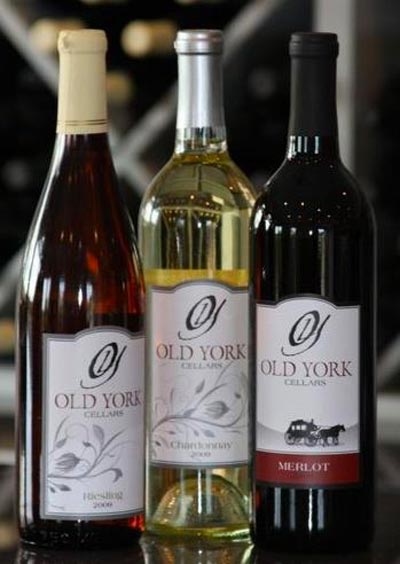 Old York Cellars To Celebrate Grand Opening Of New Tasting Room At Quaker Bridge Mall
(LAWRENCE TOWNSHIP, NJ) -- Old York Cellars, a vineyard and winery located in Ringoes, NJ, will be celebrating the Grand Opening of their new Tasting Room at Quaker Bridge Mall on January 26-27 with live music, wine and food samplings, tastings with the winemaker, the release of their new 2017 Cabernet Sauvignon, ticket giveaways, and a free gift for the first 50 guests to arrive each day. Guests can also order from special food menus at various times throughout the event. The guest Food Vendors providing these menus are as follows: Flying Pie Guy (Sat. 11:30am - 2:15pm), FiredUp Flatbread (Sat. 4:00 - 7:00pm), Cheezen (Sun. 11:30 - 2:30pm), and Oink & Moo (Sun. 3:00 - 6:00pm).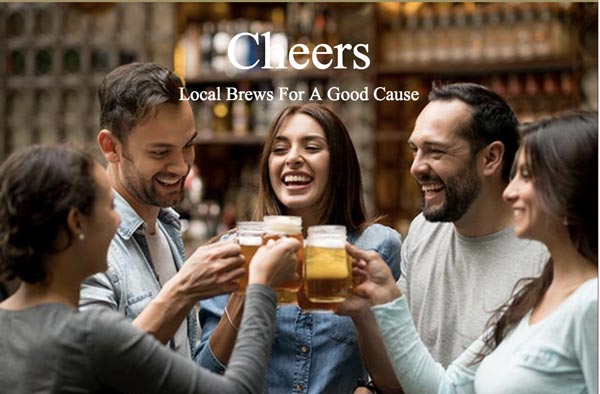 3rd Annual Heldrich Craft Beer & Spirit Festival
(NEW BRUNSWICK, NJ) -- The 3rd Annual Heldrich Craft Beer & Spirit Festival will take place on Saturday, February 9 from 5:00pm - 8:00pm at The Heldrich Hotel in New Brunswick.  The event benefits Big Brothers Big Sisters of Monmouth and Middlesex Counties. Included with each ticket are samples from over 50+ local craft beer and spirit vendors, a commemorative tasting glass, and all-you-can-eat snacks and food, provided by an award-winning culinary team.




Rahway's Restaurant Week 2019
(RAHWAY, NJ) -- Rahway's Annual Restaurant Week will take place from Monday, January 21 through Friday, January 25. Participating downtown restaurants will be offering a prix fixe menu of $40 or less (not including drinks, tax and tip). Keep an eye out as there will be options for either lunch, dinner or both. Last year's the restaurants were packed with patrons and the restaurant week is a great way to experience the local restaurants.