I lived in Northern NJ all my life and had never been to Margate. Atlantic City of course but never Margate. If you are familiar with the town, then you know it's the home of the popular tourist attraction and historical landmark, Lucy the Elephant. Lucy celebrated her 187th birthday the weekend of July 20th. A friend and I headed down to Margate to meet Lucy and do the tour.
After climbing this landmark we were ready for lunch. One mile down the road from Lucy is a restaurant called Bocca Coal Fired Bistro. Bocca "opened" in April 2012 but lists October 20th, 2012 as its official opening. With Chef Rob Pappas in the kitchen, a menu like no other that I have seen was created.
When we arrived, we were seated in the bar/lounge area and were handed a menu with page after page of enticing options.
---
The article continues after this ad
---
---
Some of the appealing choices below:
I loved the explanation of the "submarine" and the write up about the semolina Italian bread. Usually my feeling is less is more for a menu but what also impressed me was Bocca's offered not only lunch portions and dinner portions but also a Paleo Diet section. I've never seen this in a menu at any of the other places I have reviewed.
After taking quite some time with the menu, we decided to order the Italian Pork sandwich (A Philly classic, done Margate style! Slow roasted and pulled Italian Pork topped with garlic sauteed spinach, fire roasted red peppers and melted provolone cheese – $10.50) and the Chicken Rabe (Golden brown Italian breaded chicken cutlet topped with garlic sauteed broccoli rave and sharp provolone cheese – $12.50).
What I first noticed when the plates were placed on the table was the bright colors of the sandwiches. Notice the coloring of the Italian Pork sandwich and the nice green color of the Chicken Rabe. The cheese on both was nicely melted as well.
While the Chicken Rabe was slightly dry, the bread was really terrific – very fresh and homemade. The mix of broccoli rabe and provolone created a nice distinction. The golden brown cutlet was perfectly breaded. The more golden brown, the better the flavor. All of the ingriendients created a low crunch when biting into it. I liked that the rabe was not bitter.
I felt the same way about the bread on the Italian Pork sandwich – very fresh and homemade. Loved the seasoning on the meat and how tender it was. These four ingriendients made the sandwich somewhat juicy. The roasted pepper flavor really stood out the most to me with the meat second in line. The best thing was when I reheated the other half at home a few days later. All the flavors really seaped in and stood out. Very yummy leftover!
Bocca's is known for their coal fired pizzas and have a coal fired oven that reaches up to 900 degrees. We saw pizzas coming out and they looked really appetizing. I also noticed a bowl of their French onion soup. I was so impressed with the visual that I almost went over to the table to ask if I can take a photo before the woman dug in. The gruyere cheese was so beautifully melted over the crock and resting on top of it was a heap of frizzled onions. I wish I had asked to photo it.
At then of the meal the total came to $26.99 before tip. Our waitress was super patient with us and very friendly.
Bocca's offers not only a bar area but a formal dining room and pizzeria type setting.
I thought the below was funny:
When I left Bocca I received an email thanking me for dining with them. I was shocked because I never provided my email.
Bocca is located at:
7805 Vendor Ave
Margate City, NJ
609-823-3663
---
About Lisa: Jersey girl born and raised. Lover of good food, good wine, theatre being with good friends, laughing and relaxing.
Going out to eat and preparing delicious meals at home is about connecting to the food, feeling a sense of enjoyment and fulfillment whether your hosting a gathering or eating for one.
Find me at:
Twitter – @lisajersey0304
Instagram – lisajersey
Facebook – Annitti Promotions
and read the rest of my blog here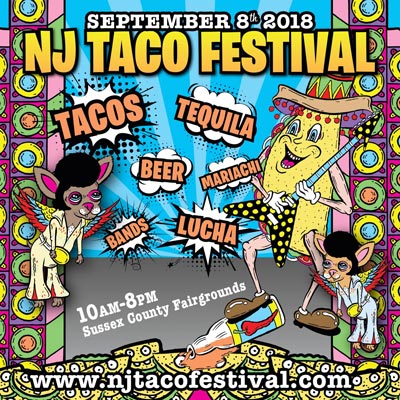 The 4th Annual New Jersey Taco Festival
(AUGUSTA, NJ) --  High River Sauces presents The 4th Annual New Jersey Taco Festival on Saturday, September 8th at Sussex County Fairgrounds.  The event will take place rain or shine. It's the Garden State's one and only premier event for all things TACO!It's the Garden State's one and only premier event for all things TACO!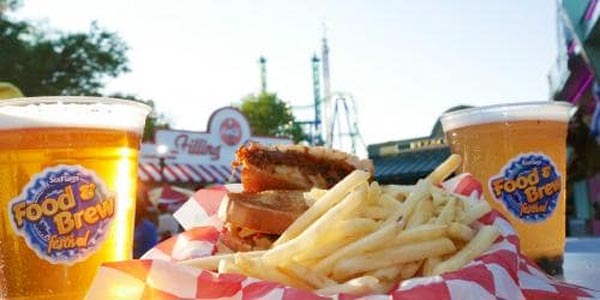 First Annual Six Flags Food & Brew Festival
(JACKSON, NJ) -- The first annual Six Flags Food & Brew Festival will take place August 16th through 19th from noon to 8:00pm.  The festival features delicious treats, an expansive variety of craft beer, cocktails and live entertainment. Guests can enjoy a myriad of tastes ranging from specialty mac & cheese, a variety of kabobs, pulled pork and short rib sandwiches to strawberry salad, seafood gumbo and tacos, plus pickles and gourmet milkshakes. More than 40 IPAs, lagers, ciders and other craft seasonal beers, plus specialty cocktails and frozen drinks are available from the bars, including Main Street's new Ale House.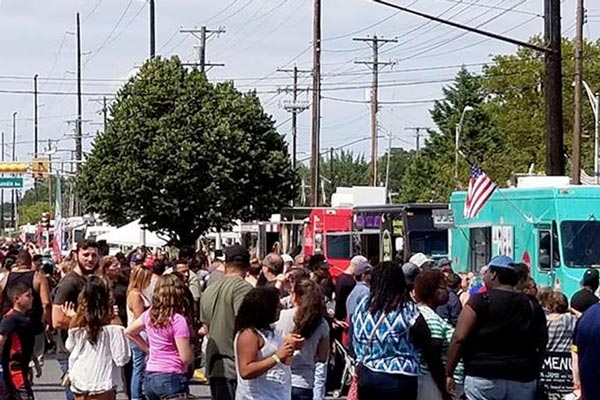 Food Truck Festival Returns To Vineland
(VINELAND, NJ) -- Come hungry as the Food Truck Festival on The Ave returns to downtown Vineland for the second consecutive year on Sunday, August 26, rain or shine, from 11:00am to 7:00pm, at Landis Avenue and the Boulevard. This sizzling mega-event, admission to shich is free, is organized by Main Street Vineland and sponsored by Members 1st of NJ Federal Credit Union. It will feature almost 20 food trucks, a beer and wine tent, and a packed line-up of continuous entertainment and activities highlighted again this year by popular request by singing sensation Dawson Coyle of "The Voice."