originally published: 08/05/2018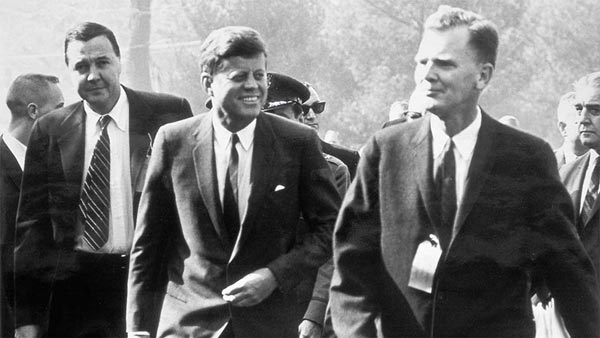 (NEW BRUNSWICK, NJ) --The 36th Bi-annual New Jersey Film Festival Fall 2018 will take place at Rutgers University in New Brunswick from September 14 - October 26.  The festival showcases new international films, American independent features, animation, experimental and short subjects, and cutting-edge documentaries through over 30 film screenings. The Festival will run on select Thursday, Friday, Saturday, and Sunday evenings. The festival is presented by Rutgers Film Co-op/New Jersey Media Arts Center, in association with the Rutgers University Program In Cinema Studies.
All the competition films selected were screened by a panel of judges including media professionals, journalists, students, and academics. These judges selected the 22 finalists which will be publicly screened at our Festival. These finalists were selected from over 507 works submitted by filmmakers from around the world. In addition, the judges chose the Prize Winners in conjunction with the Festival Director. Prize winners will be announced after the last Competition screenings on Sunday, October 7.
Film Premieres:  23 films will have their New Jersey or Area Premiere screenings as part of the New Jersey Film Festival Fall 2018. Some of these include: Andrew Marc Kotatko's Whoever Was Using This Bed  -- a short film based on a Raymond Carver story with an internationally acclaimed cast; Michael Gallagher's Funny Story -- a tragicomedy feature about the ties that bind us; Drake Woodall's Soot -- a beautifully eerie short; Frank Prinzi's It's A Mess -- a modern-day fairytale, and an ode to the solitude of New York City starring Vincent D'Onofrio;  Christopher Wells and Brian Berg's The Luring  -- a compelling psychological thriller;  Christopher Allan Thomas's amazing wacky animation Hi-Five the Cactus; Alessandro Molatore's compassionate documentary  My Tourette's; Dimitri de Clercq's You Go To My Head -- a stunningly beautiful pyschological drama set in the Sahara Desert; Glenn Orkin and Kevin T. Hinchey's important documentary Love, Work and Knowledge: The Life and Trials of Wilhelm Reich; Annamaria Talas's The Kingdom: How Fungi Made Our World; Quinn Costello, Chris Metzler & Jeff Springer's Rodents Of Unusual Size; Bestor Cram's enlightening documentary JFK The Last Speech; Matej Sileky's Baba Babee Skazala: Grandmother Told Grandmother  -- deeply moving documentary about Ukrainian children during WWII; and many others.  
Best of the Summer 2018 New Jersey International Film Festival: The festival will also be re-screening the films that were the Best of our Summer 2018 New Jersey International Film Festival. These include: Goose In High Heels (Best Animation), Crazy Hive (Best Short), Bullitt County (Best Feature), and Vianey (Best Documentary). 
Heralded Chinese Films Highlight Special Free Screenings: The Fall 2018 Festival will also include two highly anticipated screenings of great contemporary Chinese films which will be free and open to the public. These two films Mulan: Legendary Warrior (October 12) and The Killer (October 26) are being co-sponsored by the Confucius Institute of Rutgers University.  
---
The article continues after this ad
---
---
Special Guest Appearances by Directors, Artists, and Scholars: Over fifteen confirmed special guest appearances by film directors, artists, actors, and scholars have already been confirmed.  All visiting directors will introduce their work and do a Question and Answer session after the screenings. Additions filmmakers will be appearing but were not able to confirm their attendance at this time. 
Sponsors: The New Jersey Film Festival Fall 2018 is funded and sponsored in part by The Rutgers Film Co-op/New Jersey Media Arts Center; The Rutgers University Program in Cinema Studies/School of Arts and Sciences; Middlesex County Board of Chosen Freeholders through a grant provided by New Jersey State Council on the Arts / Department of State, a Partner Agency of the National Endowment for the Arts; The Rutgers University Confucius Institute; Rutgers University School of Arts and Sciences Honors Program; Jungle Software;  The Rutgers University American Studies Department; The Rutgers University Writer's House; Rutgers Global; The Zimmerli Art Museum; The Rutgers University School of Environmental and Biological Sciences Honors Program; The Rutgers University Office of Disability Services;  The Rutgers University French Department; Johnson & Johnson; WCTC/WMGQ; WRSU; The Home News Tribune; The Asbury Park Press; New Brunswick City Market; The Rutgers University Office of Community Affairs; The Rutgers University Digital Classroom Services Office; Design Ideas; Advanced Printing; Steven C. Schechter, Esq.; Share and Harris.