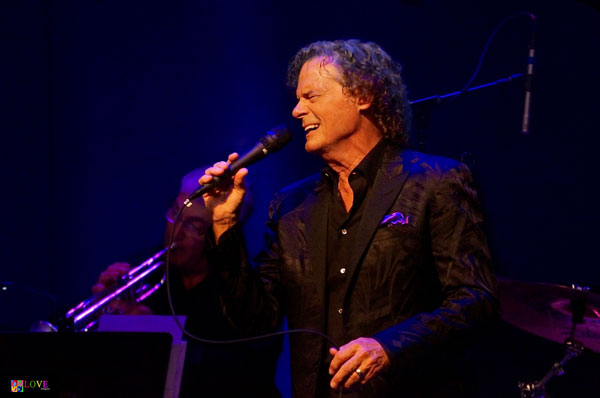 As we walk down Spring Street in Newton, NJ this Saturday, July 21, 2018 evening, we can't help but notice it's drizzling. We laugh when the two of us suddenly start singing "Raindrops Keep Fallin' on My Head" because we're currently on our way to the Newton Theatre to hear a live concert by the singer of that classic 1970 #1 hit, BJ Thomas!
Inside the cozy Newton Theatre, we chat with a number of fans before the show, asking them why they became BJ Thomas fans.
Replies Cathy from Phillipsburg, "He's got beautiful eyes! And I love when he sings 'I'm So Lonesome I Could Cry,'" before adding, "This is our third time seeing him."
Cathy's husband, Alan, comments, "I'm a fan, too! I like 'Raindrops Keep Fallin' on my Head' and 'Hooked on a Feeling,' explaining, "I like him because he can sing gospel and he can sing country."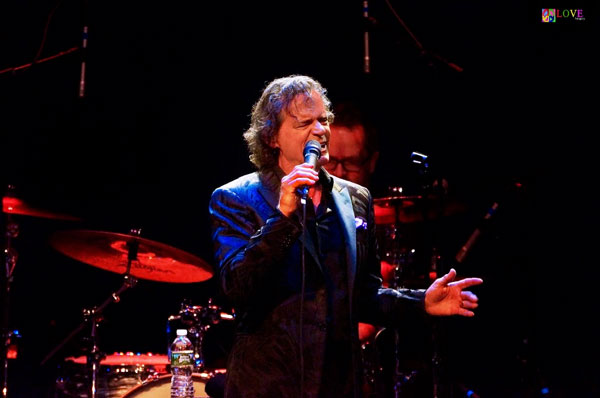 Continuing, "When we got married, my wife had red hair and I used to call her 'Red.' BJ Thomas' wife also has red hair and he calls her 'Red,' too — so we have that connection."
---
The article continues after this ad
---
---
Declaring, "We're really looking forward to seeing BJ Thomas here at the Newton Theatre," Alan concludes by stating, "We love coming here. It's a great venue — it's small and personal and there's not a bad seat in the house."
We also chat with a family of five from Hopatcong, here to see BJ Thomas together.
Explains mom Candice, "This is our date night. My husband and I have always loved coming to 'The Newt' to see our favorite acts, and now that our kids are older and involved in music themselves, we like to bring them here to shows, too. We took them to see Almost Queen here recently and they loved it, and we're here tonight because all of the kids know the music of BJ Thomas."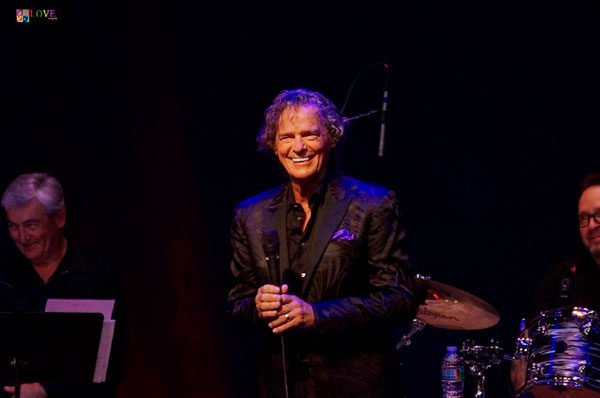 Says Candice's daughter, Rosemilee, 8, "I listen to rock groups and soundtracks from shows like The Greatest Showman and Hamilton — and anything Disney — but I love BJ Thomas' song, 'Raindrops Keep Fallin' on my Head' because when I first heard it, it made me feel something."
Brother Gregory says he likes BJ Thomas' song, "Hooked on a Feeling," recognizing the tune from the Guardians of the Galaxy soundtrack.
Rosemilee and Gregory's older brother, Matthew, 16, explains, "I just love music," as he gives us a double thumbs up!
Lastly, we chat with dad Ryan who says, "I love sharing this time with my kids. It's very special to have that bond with my kids and hear them sing along on the songs I still love from when I was young."
The auditorium lights dim and audience members start to applaud as BJ Thomas' band — John Francis on bass, Tom Wild on guitar, Mel Watts on drums, Tony Crow on keyboards, in addition to a local three-piece horn section — takes the stage.
The excited crowd whistles and cheers when BJ Thomas joins them. Looking fit and tan and sounding rich and full, Thomas opens the show with an upbeat rendition of The Temptations' "Get Ready."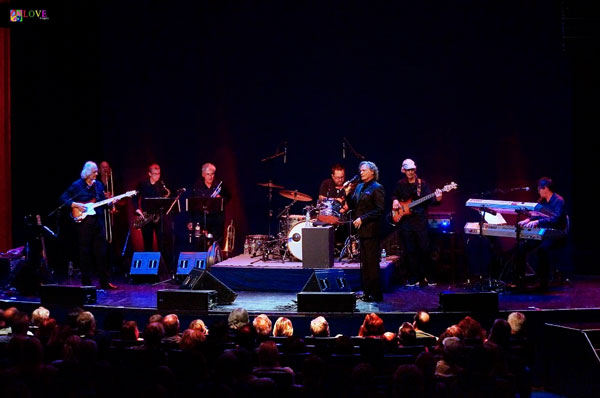 Audience members clap their hands overhead as blue lights illuminate the stage with color.
Guitarist Tom Wild is featured on electric sitar on the next number, BJ Thomas' hit from 1968, "The Eyes of a New York Woman." Sounding as good as he did five decades ago, Thomas sings, "The eyes of a New York woman/Are eyes that can hold a man/She swept me off of my feet/Made my world seem so complete," prompting fans to clap along and cheer.
Thomas takes a moment to welcome the excited crowd asking, "How do you feel?" to which one happy fan yells out, "We love you!"
Responding, "It's good to be back here in… Uh, where are we?" a fan yells out, "We're in Paradise," to which Thomas replies, "Well, I'm staying over in Budd Lake, so let's just all have a good time!"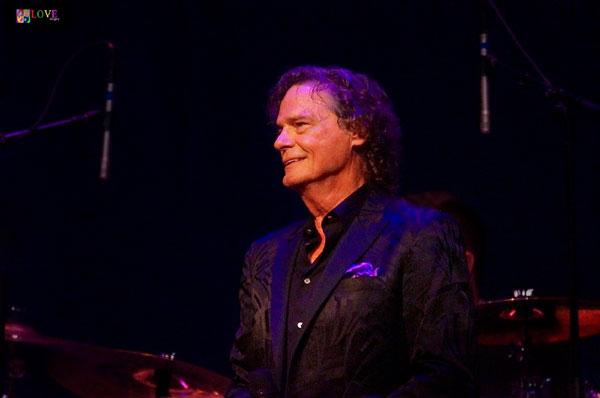 An easy feel and laid back vocals go straight to the heart of the devoted BJ Thomas fans in the house tonight as he croons his tuneful 1970 country-rocker, "Most of All."
Heads bop and hands clap as BJ and the band segue into an audience favorite, Thomas' 1972 single, "Rock and Roll Lullaby." Humming softly during the Fender Rhodes keyboard intro, Thomas sings sweetly and clearly on this pop staple which gets audience members' toes tapping and voices singing on the "Sha-na-na-na na/Na-na-na-na, it'll be all right" chorus. By the conclusion, fans stand and cheer as one excited audience member yells out an exhuberant "Yee-ha!"
Thomas responds by stating, "We're going to do some of my country music!"
Horns gently fill in supporting Thomas' smooth and effortless vocal on his 1970 Top Ten hit, "I Just Can't Help Believing."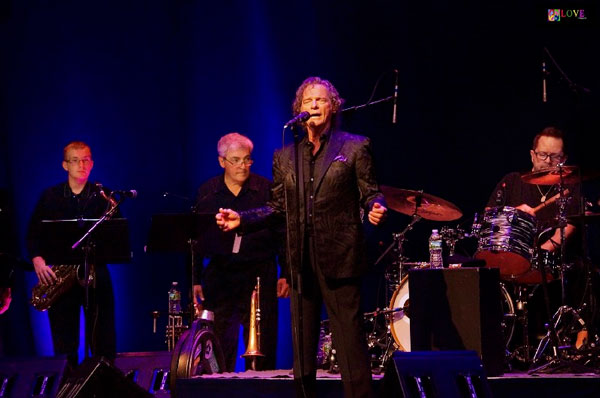 Hearing him croon the song's famous chorus, "This time the girl is gonna stay/This time the girl is gonna stay/For more than just a day," the audience is transported back to a simpler time and responds with excited cheers and applause.
One of the highlights of tonight's show is Thomas and Co.'s performance of BJ's 1969 Top 5 hit, "Hooked on a Feeling." So happy to hear this classic hit performed so brilliantly, fans dance in the aisle! After singing along on the "I'm hooked on a feeling/I'm high on believing/That you're in love with me" chorus, women in the audience scream, dance, and cheer on the song's instrumental interlude prompting Thomas to smile shyly at all the adoration coming to him on the stage.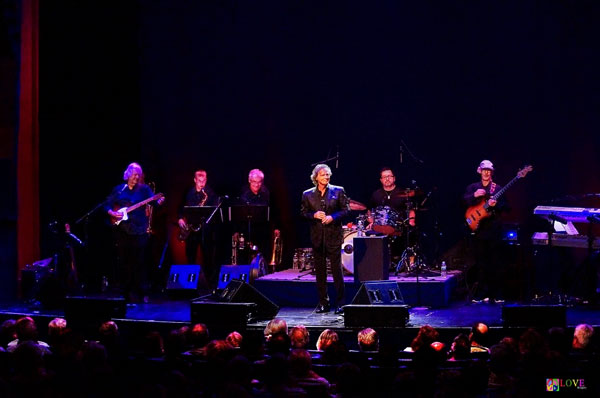 "How about this band?" asks Thomas, to which a fan replies, "We love you!"
"Thank you, I love you, too," says BJ," joking, "I appreciate the money you spent on me — and the people I owed it to thank you also!"
After talking about Reggie Young, the legendary studio musician who played guitar and electric sitar solo on his records, Thomas asks, "Do you guys feel like singing?"
When the crowd responds in the affirmative, he and the band launch into Thomas' 1975 #1 single — the song with the longest title ever to reach the top of Billboard's Hot 100 — "(Hey Won't You Play) Another Somebody Done Somebody Wrong Song."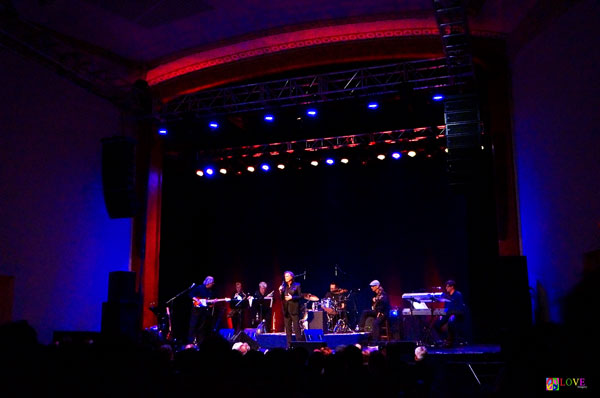 Declarations of "Whoo!" And "Yeah!" can be heard from the crowd as they sing along on this easy country shuffle, the horns echoing the melody while BJ effortlessly sings.
Revealing that he recorded his next song with the Nashville steel guitar player, Pete Drake, Thomas performs his #1 country hit, "Whatever Happened to Old-Fashioned Love?" On this catchy, well-written tune, Thomas sings, "Yeah, whatever happened to old fashioned love/The kind that would last through the years/Through the trials, through the smiles, through the tears," before Tom Wild plays a tuneful guitar solo.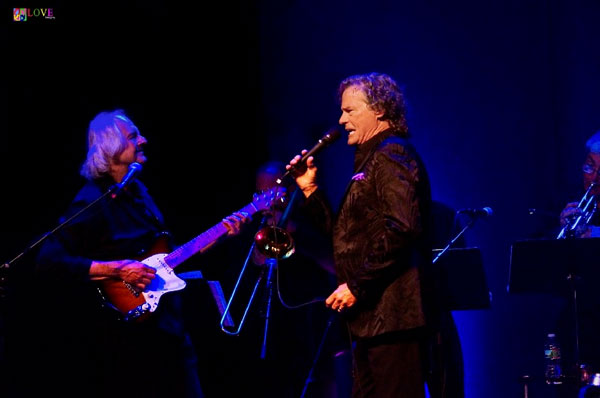 The audience cheers, and BJ and the band launch into one of Thomas' first hits, 1966's "Mama." Accompanied by piano arpeggios on this poignant country waltz, Thomas croons, "And who's the one who held a tear inside/When you introduced your future bride?/And who's the one who didn't mean to cry/As you walked down the aisle, the tears you saw her smile?/Mama."
Following heartfelt applause, Thomas tells the crowd that he started performing "with four guys, when I was about 15 years old, and 'Mama' was our second hit record," before adding, "Our band was called the Triumphs."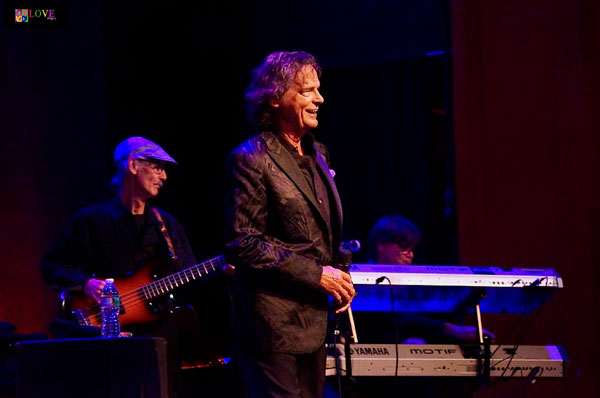 Launching into that group's very first hit — their 1966 version of a Hank Williams song from 1949 — Thomas and the group perform "I'm So Lonesome I Could Cry." Emoting his way through this country waltz, Thomas gives a powerful performance — his trademark vocal tone emanating out and connecting emotionally with this dedicated audience which rises to its feet for his inspired rendition.
"You are amazing!" yells out a fan.
Moving on to a gospel number, Thomas performs "Mighty Clouds of Joy." Singing, "Hallelujah!/Happiness begins/When the mighty clouds of joy/Come rolling in," to which the crowd responds with mighty cheers and applause.
After introducing the members of his band, Thomas announces, "I'm the luckiest man! I've been married for 50 years to Gloria," revealing, "I recorded this for the red head when I fell in love with her the second time."
Here, he performs a heartfelt rendition of Brian Wilson's Beach Boys' classic, "Don't Worry, Baby."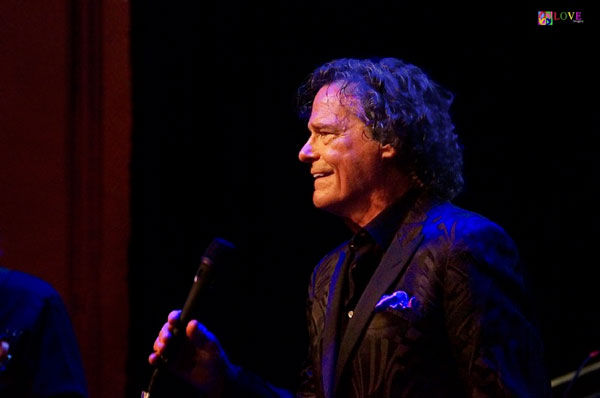 Inviting all of the women in the audience to sing the "Don't worry baby/Don't worry baby" chorus," Thomas softly sings above the female singers in the house with his sweet falsetto voice.
Following appreciative applause, he asks, "So what do you want to hear?"
After stating, "Burt Bacharach was a genius and I was a punk" — acknowledging, "I used to like to have a good time" — he announces that Bacharach and his lyricist, Hal David, wrote this next song especially for him.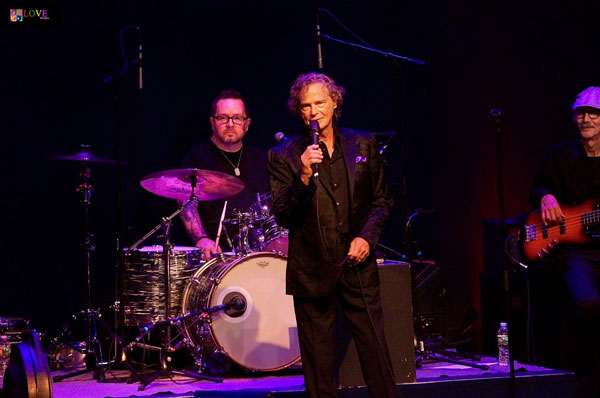 Launching into his biggest hit — the Academy Award-winning song from Butch Cassidy and the Sundance Kid — Thomas sings, "Raindrops Keep Fallin' on my Head." Sounding as young and fresh as ever, the audience can't help but be swept away by Thomas' iconic vocal performance as they sing along before stopping to enjoy the famous flugelhorn coda.
Exclaiming, "I was so lucky to get that song!" Thomas talks about some of the artists he's been privileged to work with over the years, including the great Jackie Wilson.
Concluding tonight's show with a tribute to Wilson, Thomas performs a dynamic rendition of "(Your Love Keeps Lifting Me) Higher and Higher."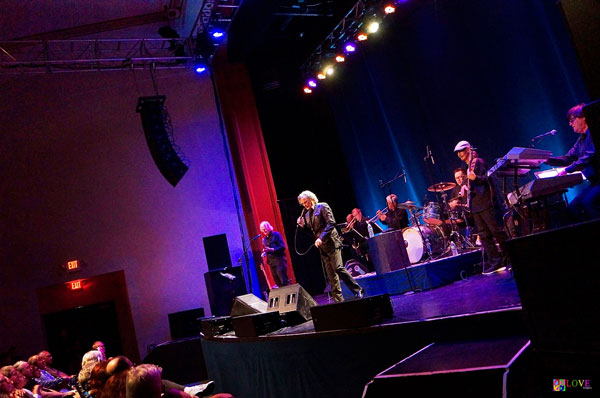 Featuring top-notch drumming by Mel Watts and precision bass playing by John Francis, Thomas and the band rock the Newton Theatre, taking the happy audience higher and higher — and higher!
On their feet cheering, Thomas exclaims, "God bless you and thank you!" as he shakes hands with audience members.
After leaving the stage, the crowd continues to whistle and shout, so Thomas and the band return to perform an encore of Herb Alpert's "This Guy's in Love with You." Starting down low and then raising his voice a full octave much to the delight of the crowd, the audience is on its feet again, clapping and cheering for the enormous talent of BJ Thomas.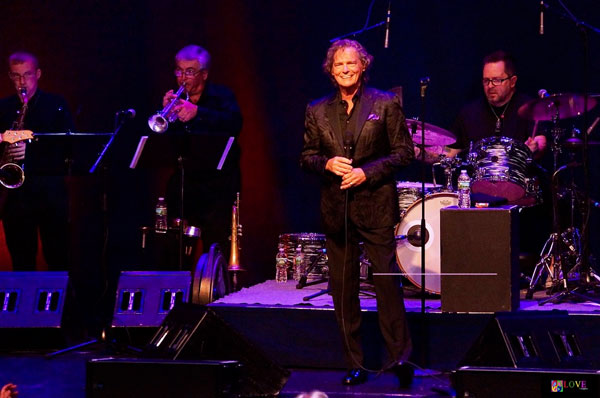 As audience members make their way out of the auditorium, we chat with several members of the crowd who react to tonight's performance.
Remarks Kevin from Stanhope, "BJ Thomas was fantastic! I've been a fan since I was a kid of about eight or nine years old. He has such an incredible voice — I was impressed!"
Paula from Stanhope comments, "I loved this concert! I didn't realize how many songs I would know," adding, "It brought back so many memories of my mom — my mom loved BJ Thomas — so I knew a lot of his music through her."
Paula's husband, John, an artist, tells us, "The introduction to BJ Thomas' recording of 'Raindrops Keep Fallin' on my Head' is played on a ukulele, so tonight I brought a ukulele with me," before exclaiming, "and BJ Thomas signed it!" Coincidentally, he also tells us that he currently happens to be working on a painting of Burt Bacharach's wife, Angie Dickinson, for a collector in Pittsburgh.
Carol from Sparta declares, "I loved this show! BJ Thomas did all the songs I remember. It was wonderfully nostalgic and it brought me back to my teenage years — I feel young again!" before adding, "And it's such a treat to be able to see him right here at the Newton Theatre!"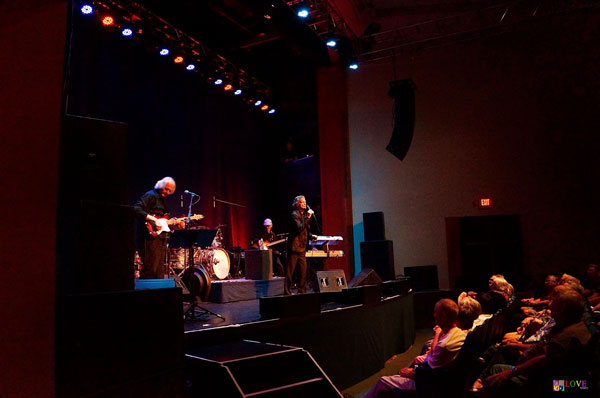 Nadine from Frankfurt concurs adding, "This theater is a hidden treasure, so don't tell anybody about it! We love our little theater right here in Newton, and I loved BJ Thomas' concert here as well!"
Lastly, Sara from Fredon Township, discloses, "I'd never seen BJ Thomas perform live before and I enjoyed him immensely! I love his music and I loved getting up to dance and sing and reminisce to the old songs," before concluding, "And his voice is great — he sounds just like I remembered!"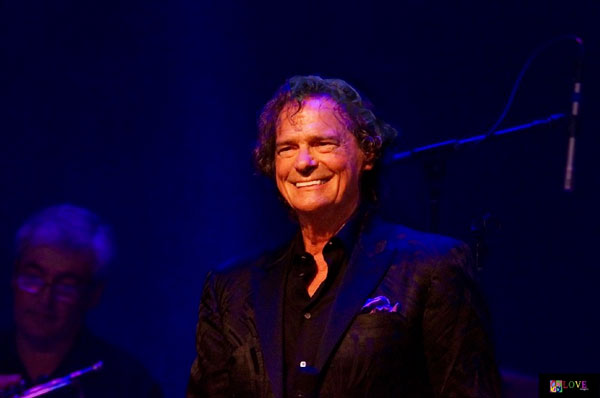 To learn more about BJ Thomas, please go to bjthomas.com. To find out more about upcoming concert at The Newton Theatre — including guitarist Dick Dale on Aug. 19, jazz violinist Jean Luc Ponty on Aug. 23, Delbert McClinton on Sept. 7, and Robbie Krieger of The Doors on Sept. 29 — please click on thenewtontheatre.com.
Photos by Love Imagery
Spotlight Central. Your source for Jersey entertainment news and reviews
Love Imagery Fine Art Photography. all you need. peace/love/flower/power