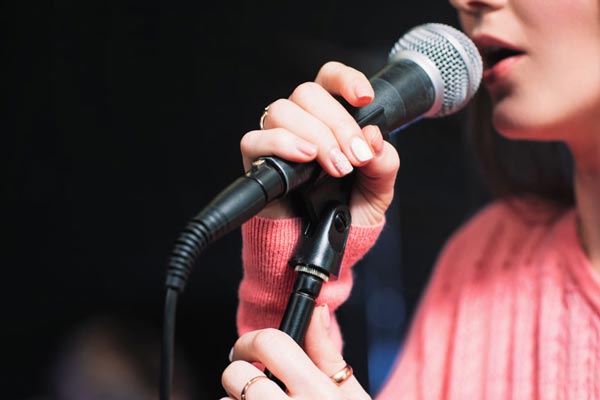 There's an abundance of tech gear and gadgets on the market for instrumentalists to alter their sound, but there are few options for singers and speakers. Here is one that I and my students have used to great effect.
Introducing….HearFones! No wires, no electronics at all. It's a lightweight, acoustic headset instrument that enables a person singing or speaking to hear the actual sound of his voice.
To be clear, this is a practice tool….to improve vocal technique, and not to be used by a singer in performance. However, a drummer could get away with it live, as drummers often wear headphones. But it would look silly on an out front singer.
The headset is used by amateur and professional singers, speakers, actors, vocal coaches, speech/language pathologist patients and new-language learners to build new, or to modify existing muscle-memory patterns. This device is also effective in helping modify breathing when singing. (In my teaching practice, breathing is one of the two most frequent problems of most singers.) HearFones quickly helps a singer to "hear" the problem.
The novel invention has been used to teach children with learning disabilities and auditory processing issues how to blend in with their school singing group. Large youth and adult choruses have found HearFones valuable for creating a unified sound, as the users learn to automatically adjust their technique for a better sound.
---
The article continues after this ad
---
---
Normally, we hear our voices through our esophagus. We don't know how our voices sound to others. HearFones is a tool that allows us to hear clearly the real and total sound of our own voice instead of hearing only the reflections of our singing in a room. It's a better and truer sound than hand cupping behind our ears.
HearFones work by redirecting sound binaurally from the mouth to the ears using high quality plastic ellipsoidal reflectors that focus sound at the user's mouth and at the ear canals. So instead of dissipating in the air, sound goes directly to the ears. And here's the important news: Using this device, singers and speakers intuitively modify their vocal habits to create a voice that they prefer.

One vocal expert remarked that, "Not since Guido d'Arezzo's music notation in 1030 has there been such a help for the singer." You know how we're often skeptical of positive product reviews? I researched HearFones and came across superlatives like amazing and incredible. And when I put my HearFone headset on my student and she began to sing, she said exactly that!
I haven't tried recording wearing this device, but I think it would be helpful, especially when having to record with a vocal impairment…or, as sometimes happens to me, my breathing might be "labored" due to a sudden asthma attack. That happened to me when I was recording in a studio's enclosed vocal booth that was very dusty.
When Elaine Silver, popular folk singer visited me last summer and put on my HearFones and sang, she was so impressed with what she heard, she immediately took out her cell phone and ordered the item from Amazon as a birthday present for her musician husband. Visiting me this summer, she reported that her husband loves his HearFones.
This product was designed by a U.S. company and is manufactured in Maine. The item sells online for $43 plus shipping and handling, or check your favorite music store or other online vendor. For further information email hearfones@hearfones.com Visit the website at www.HearFones.com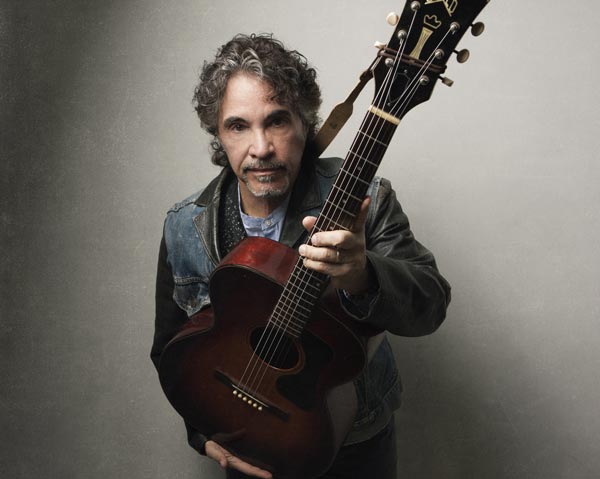 John Oates Returns To His Roots
What began as a tribute to the music of blues great Mississippi John Hurt became a much wider portrait of American music for Rock and Roll Hall of Famer John Oates.  On the album, Arkansas, Oates goes back to the music which inspired him to pick up a guitar. He describes the music as being "like Dixieland, dipped in bluegrass, and salted with Delta blues." It's the record he says he always wanted to make, and one which may never have been created if he had not moved to Nashville a few decades ago.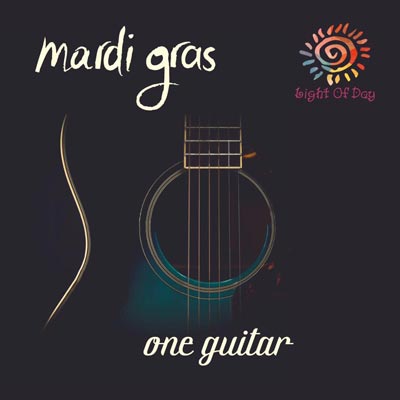 Featured Music Video: "One Guitar" by Mardi Gras
This month's Featured Music Video is a special one.  It's a cover of Willie Nile's "One Guitar" by Mardi Gras, a band from Rome, Italy. That song has become the anthem for Light of Day shows which raise money to fund a cure for Parkinson's. Mardi Gras recorded the song and made this video to help raise money for the Light of Day Foundation. The band told us how the song and video came about.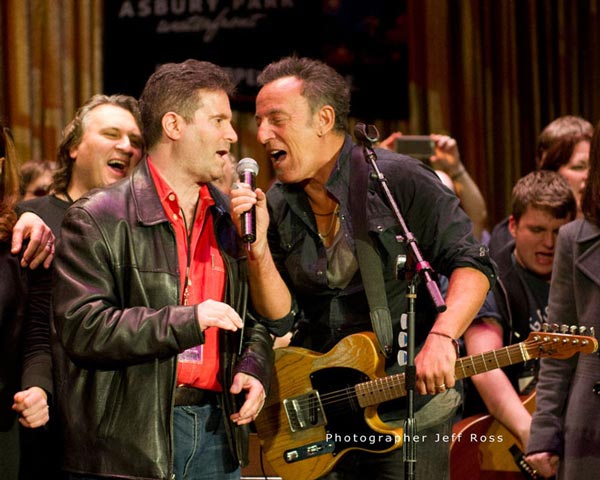 A Look At Light of Day Winterfest 2019
Recently back from shows in Europe, Light of Day Winterfest 2019 is just around the corner.  In addition to shows throughout Asbury Park, shows will also take place in North Jersey, Philadelphia, New York City and Rockland County.  Light of Day, now in its 19th year, not only raise money for the Parkinson's Foundation, but does much more.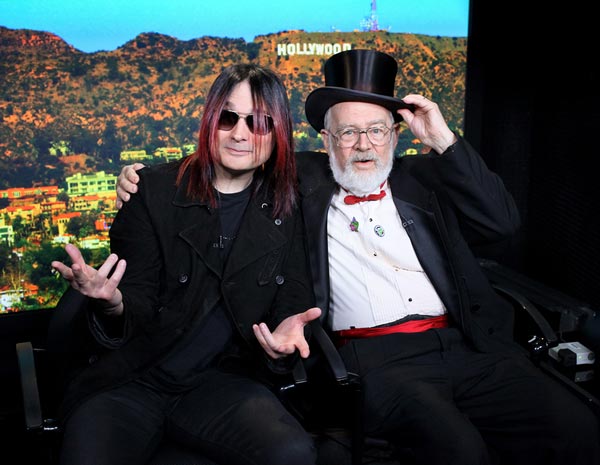 Dr. Demento Covered In Punk
Do you remember Dr. Demento radio shows from back in the day? The show featuring music and comedy was nationally syndicated for decades and is still available weekly online. Many of the legendary songs from the show's history are celebrated in the compilation album Dr. Demento Covered In Punk, which was released in January 2018.