originally published: 07/17/2018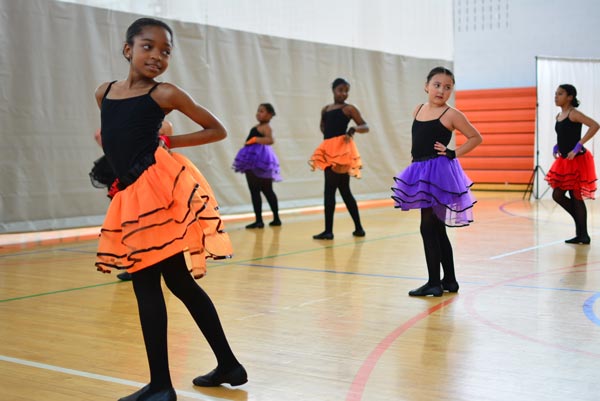 (NEWARK, NJ) -- Newark Arts has announced the awardees of its annual mini-grant program, ArtStart, for the year 2018-2019. The ArtStart program supports organizations and individuals who create music, dance, theatre, film, visual and/or literary art projects to benefit the residents and neighborhoods of Newark. Nineteen winning proposals won $55,100, which is an increase in both the number of awardees and the total amount awarded from last year, and twice the number of grants from the previous year.  
"The mission of Newark Arts is to power the arts to transform lives in the city of Newark," said Newark Arts Executive Director Jeremy Johnson. "ArtStart grants grew 36% this year, and 100% over the past year. We have Prudential Financial to thank for their continued commitment. The funding increase is a reflection, in part, of their recent award of $500,000 over four years to Newark Arts for neighborhood arts initiatives." 
The awardees represent all five of Newark's wards and include five programs specifically aimed at young children, aged 0-5. 
"We're delighted that ongoing support from the Turrell Fund helped us bring learning opportunities to our youngest residents. Congratulations to each of our wonderful grantees, " said Newark Arts Deputy Director Susan Schear. 
ArtStart was established in 2001, with the mission to nurture arts and cultural activities throughout the city of Newark, especially for youth and under-served populations. Since its inception, Newark Arts has made over 150 ArtStart grants, totaling more than $500,000. This year's class of awardees represent the most diverse class of programming yet.  
---
---
The article continues after this ad
---
---
ArtStart Grantees 2018-2019
AMB Groovy Tots: Will offer dance classes for toddlers aged 3-5 showcasing different styles of dance including ballet, jazz, lyrical, acro, African, and hip-hop. Classes will help little ones build coordination, listening skills, cooperation and build their self-esteem. Classes will be bilingual and include those appropriate for children with special needs.
Art Grows in Newark: Will integrate free art activities with urban agricultural practices to foster creative self-expression, environmental stewardship, community engagement, and a culture of hope and social change at an early age. The program will take place inside The Garden of Hope, a community garden initiative of Newark Science and Sustainability in collaboration with artist Roxana Marroquin and early childhood childcare providers.
Arts and the Environment: Will introduce pre-K children to the arts in a unique way, where plants, trees, and other wonders of nature located in the gardens at Greater Newark Conservancy will be used as a vessel to create art in various forms. Memorable take-home projects and a sculpture project that will beautify a neighborhood, will be orchestrated under the direction of local artist, Jerry Gant, and created by the vision of Newark preschoolers.
Arts Unbound: Will lead 30 Newark seniors through a personal history art project over 10 weeks starting in September 2018. Fifteen seniors will be residents of Grace West Manor in the Central Ward, and the other 15 will be residents of St. Mary's Villa in the West Ward. Participants will learn elements of art and design to create intricate collages reflecting their own personal history. The works along with accompanying writings by the seniors will be exhibited at the senior residences.
GlassRoots: Will host its summer arts program, Youth Leadership Corp (YLC), which leverages the fascination with glass and creating art to keep students engaged in learning during the summer months – rather than losing ground gained during the school year - and teaches critical 21st century skills too often overlooked by traditional classroom approaches. Lasting six weeks, the YLC is an opportunity for local high school students to create, learn, and grow intellectually, socially and emotionally.
The Institute of Music for Children: Will lead the Newark Multimedia and Performing Arts (MPA) Residency Program, a managed residency model that works deeply with school leaders and educators to bring professional artists into Newark classrooms. The program develops students' comprehension and appreciation of arts and technology; encourages work that is empowering and uplifting; creates a strong sense of community in the classroom; and enhances current arts programming.
Keys 2 Success: Will lead "Keys on Tour," a series of performances around New Jersey by Keys 2 Success students. Keys 2 Success is a music program serving underserved Newark elementary school students. Performing regularly in ensemble settings, before diverse audiences, is a powerful tool for teaching our students critical life skills, including teamwork, long-term planning and preparation, presenting with poise in unfamiliar and new environments, and developing a sense of belonging to something bigger.
School Time Samba!: Will engage students at the Lincoln School in the Vailsburg community of Newark with a percussion heavy ensemble that focuses on energy, movement, and rhythms that will get everybody moving. While a music community is being established at Lincoln School, the arts are still underserved. This program will create an ensemble that is attractive to young people who may be hesitant to join a more traditional ensemble.
Newark Boys Chorus School: Will strengthen, expand and share the treasure of the Chorus with the City of Newark and beyond. These activities will be conducted in conjunction with Musica Sacra, the premier professional vocal ensemble in New York City. There will be three interrelated components: Musica Sacra; Frost Valley Music Camp; Concert Chorus Performances.
Newark Community Solutions: A justice initiative that provides community service and social service mandates as alternatives to incarceration for low-level cases in the Newark Municipal Court. Newark Community Solutions seeks ways to build community and provide meaningful experiences for its clients and partners, and will take part in a multi-part play writing workshop for residents whose lives have been touched by the justice system and/or addiction.
Newark in Tune: Will create a modern hip-hop musical, painting an intimate portrait of growing up with the vibrant perspective of a young artist in the dynamic and complex city of Newark. Talented singers, dancers, actors, and musicians from middle school through local undergraduate programs will represent the creativity and diversity of the city, both as paid artists and ambassadors of truth.
Newark Public Library: Will create "Ritmo y Rima/Rhythm and Rhyme StoryTime" for children ages 2-6 from July 2018 through March 2019. The bilingual program will feature stories and rhymes about children pursuing creative arts in English and Spanish. Through the use of music, movement and props, children will engage in creative expression and establish essential skills in literacy. Each of the monthly sessions will include an instrument-making workshop.
Newark Print Shop: Pint-sized print club is designed to offer quality arts programming to an often overlooked community, our pre-school aged children. This program will be offered in conjunction with the Cool Cats Family Pass and Open Doors Kids. "Pint-Sized Print Club" is a free drop-in program where our littlest printers are invited to explore printmaking and create prints in a variety of age-appropriate media. This program is designed for pre-school children and their families.
Rafael Hernandez School of Performing Arts: Will create a TV/Film Production Class to reach 100 6-8th grade students across four 50-minute periods each week. Students will explore film techniques and create a bi-weekly school news channel to showcase student talent, build confidence, and nurture an inclusive and student-led school culture. Students will meet professional artists and develop skills needed to pursue careers within the entertainment and technological fields.
The Gem Project: Will help youth and young adults learn about Art Activism, while having the opportunity to study activist artists who focus on social issues. 30 high school youth will work to spread awareness to a social issue with a call to action by visual artwork. Youth will also provide their own recommendations to a related policy, while showcasing their own visual art renditions of past/current activist artists' artwork.
United Vailsburg Services Organization: Versatile Vailsburg is a new initiative and partnership between UVSO and the Newark School of the Arts. Project goals are to: develop personal artistic interest, offer youth textile exploration, and provide full exposure to art techniques including: screen printing, dye labs, sewing machines, carving, and weaving. The culmination of the project will result in textile art pieces designed and created by youth that will be displayed during UVSO's Multicultural Extravaganza Week, March 18 – 22, 2019.
Ivy Hill Vailsburg Center for Arts, Culture, and Community Activism: Will host Summer Arts!, which will offer arts classes, dance, music, theater arts, visual arts, and community activism classes, for 8-18 yrs, and culminates in an art exhibit and a Musical Theater Revue whose theme is African Americans in Musical Theater on Stage and in Film.
Painting it Forward: An arts program that will engage young people and local artists with the intention of beautifying selected Newark locations through two mural installation projects. Over the course of six weeks, up to 50 young people will work with artist, Suliman Onque and his team, "3-The=Art-Way," to design 2 murals that will be installed at two Newark locations.
---
Funding for ArtStart has been provided by Prudential Foundation, Bank of America, New Jersey State Council on the Arts, the Geraldine R. Dodge Foundation, and the Turrell Fund. For more information, please visit NewarkArts.org/ArtStart.
Newark Arts' mission is to power the arts to transform lives. Established in 1981 as the Newark Arts Council, the organization's vision is to become a nationally recognized catalyst for the collaborative power of the arts in the City of Newark and urban America. Newark Arts is the producer of Newark Creates, a community-led citywide cultural plan, created in partnership with the City of Newark. Newark Arts' key initiatives include the Newark Arts Education Roundtable (NAER), the ArtStart community grantmaking program, and the Newark Arts Festival. Newark Arts is generously supported by the City of Newark, Prudential, PSEG, Geraldine R. Dodge Foundation, Victoria Foundation, Turrell Fund, Bank of America, New Jersey State Council on the Arts, the National Endowment for the Arts and individuals, businesses and institutions.