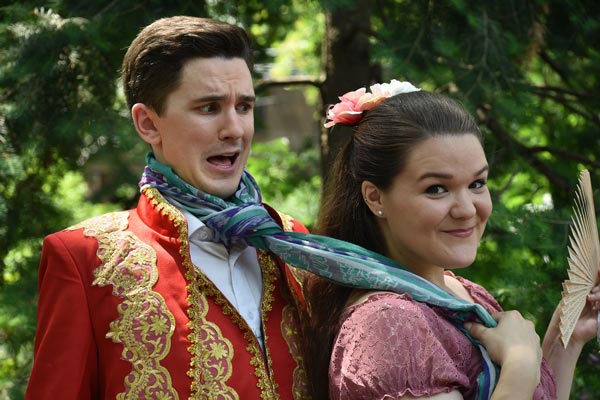 (NEW JERSEY, NJ) -- The Hudson Shakespare Company is presenting All's Well That Ends Well in towns across the state. Set in France and Italy, All's Well That Ends Well is a story of one-sided romance, based on a tale from Boccaccio's The Decameron. Helena (Noelle Fair), the orphaned daughter of a well known doctor, is under the protection of the widowed Countess of Rossillion (Sharon DeWitte Caccibaudo) after her father's death. The production, directed by Jon Ciccarelli, has performances from July 17th in Fort Lee to August 2nd in Old Bridge.
In love with Bertram (Joey Sanita), the countess' son, Helena follows him to court, where she cures the sick French king (Aurelio Kogan) of a fatal illness. In exchange for curing the king, Helena asks for Bertram's hand in marriage. The king rewards Helena by granting the marriage. However, Bertram resists the marriage, rejecting her in court. When forced by the king to marry her, he refuses to sleep with her and, accompanied by the braggart Parolles (Ryan Knight), leaves for the Italian wars. Bertram says that he will only accept Helena if she obtains a ring from his finger and becomes pregnant with his child. Helena goes to Italy disguised as a pilgrim and suggests a 'bed trick' whereby she will take the place of Diana (Arielle Legere), a widow's daughter whom Bertram is trying to seduce. A 'kidnapping trick' humiliates the boastful Parolles, whilst the bed trick enables Helena to fulfil Bertram's conditions, leaving him no option but to marry her.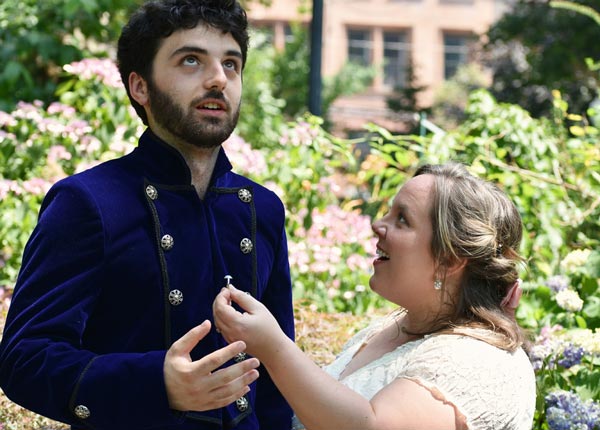 "Our life is a mingled yarn; both good and ill together," HSC's production asks you to look at both the good and ill spun within the yarn of the story of its two main characters: Bertram and Helena. "In most productions of this show, Helena is painted a wronged victim. She is rejected by Bertram in a very public, cruel, and embarrassing way," says Ciccarelli, the show's director, "but her response and subsequent plot to this rejection can be seen as deceitful, and even questionable. She befriends another woman and they trick him into sleeping with Helena, thus getting her pregnant and fulfilling Bertram's conditions. Conversely, many productions paint Bertram out as a spoiled royal brat who treats Helena poorly, but let's not forget, he was forced into a marriage that he had no say so in. The same thing happens to Juliet, and we always have sympathy for her when she is forced to marry Paris. Shouldn't Bertram be given the same consideration?" Thus, Ciccarelli hopes to reveal a more complex and nuanced understanding of these two characters and examine their arch throughout the story.
"Really, when you take a step back and look at the actions of these characters, you get a very different picture of what is going on here."
The show also presents many opportunities for comedy, and is rather witty with its exchanges. "The show was written during the war of the poets," says Ciccarelli, "so sometimes the language is very lyrical, but also complex in meaning and in speaking it." Fair, who plays Helena, agrees "I often find myself tripping over the language." Coupled with this, the show presents conflicts between several fool characters, Lafew (Tom Cox) and Parolles.
---
The article continues after this ad
---
---
The witty comedy, along with its host of colorful characters presented the perfect opportunity to set it in the Regency era. Jane Austen is another famous author, and her books are known for its eclectic characters, comedy of manners style of performance, and silly romance twists. This felt like a perfect opportunity to set All's Well within this world.
"I think it's an interesting play," says Noelle Fair, who plays Helena, "it's not one of those plays that is performed all that often, but I often love delving into those lesser known shows. I find there is more opportunity for freedom and interpretation. Unlike some of the other lesser knowns, though, I think this one will appeal to those who are not familiar with Shakespeare. It's a pretty easy plot to follow, the characters are funny, witty, and clever, and I think it has characters with whom the audience can sympathize or side with. I also like that at the end of the play. All 'seems well' yet there's this uncertainty hanging in the air. I like plays like that where you leave having conversations and debates about it, and I think this is one of those plays. It's a problem play, so you're left with – well, a problem!".
The production features fight choreography by Dispatch Combat Collective.
All shows free, bring a lawn chair or blanket as some venues do not have seating. For more show information, visit www.hudsonshakespeare.com.
---
UPCOMING PERFORMANCES
Tuesday, July 17, 24, & 31@ 7:30pm
Monument Park, 1588 Palisade Avenue, Fort Lee, NJ
Wednesday, July 18, 25, and Aug 1 @ 7:30pm
Atlantic Street Park, 101 State Street (corner of Atlantic Street and State Street, Hackensack, NJ
Thursday, July 19th @ 7pm
Hamilton Park, corner of 8th street and Jersey Avenue, Jersey City, NJ
Monday, July 23rd @ 7pm
Springfield Library, 66 Mountain Avenue, Springfield Township, NJ
Thursday, July 26th @ 7pm
Rifle Camp Park, 387 Rifle Camp Rd, Woodland Park, NJ
Monday, July 30th @ 7pm
Cranford Library, 224 Walnut Ave, Cranford, NJ
Thursday, August 2nd @ 6:30pm
Old Bridge Library, 1 Old Bridge Plaza, Old Bridge, NJ
---
PHOTOS: (TOP) Arielle Legere and Ryan Knight. (BOTTOM) Noelle Fair and Joey Santia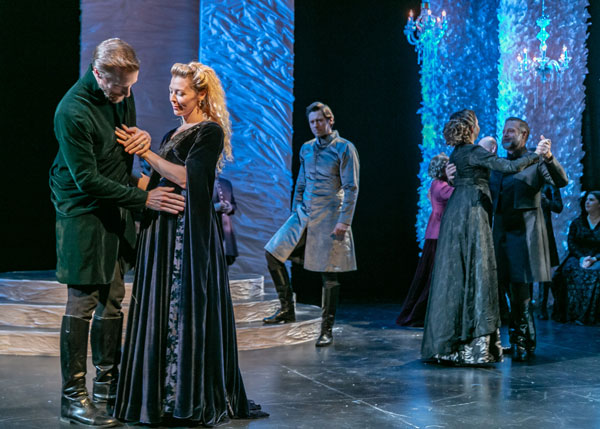 PHOTOS from "The Winter's Tale" at Shakespeare Theatre of New Jersey
(MADISON, NJ) -- The Shakespeare Theatre of New Jersey's concludes its 56th season with its sixth and final Main Stage production, The Winter's Tale. Last seen at The Shakespeare Theatre in 2008, Artistic Director Bonnie J. Monte directs this production of Shakespeare's tragicomedic romance. Veteran company members Jacqueline Antaramian, Jon Barker, Erin Partin, John Keabler, Raphael Nash Thompson,Seamus Mulcahy, Patrick Toon, and Ames Adamson are among a cast of 20 actors. Performances run now through December 30.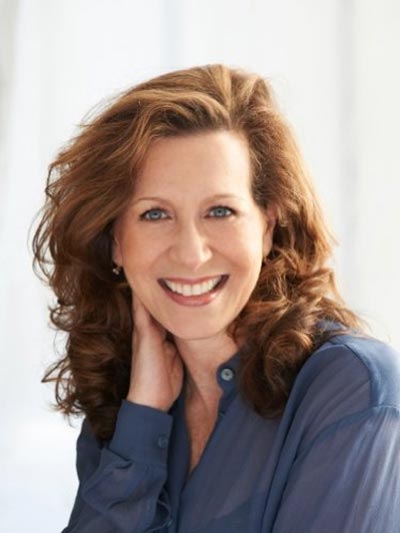 Betsy Aidem Puts A Woman's Touch On George Street Playhouse's "A Doll's House, Part 2"
Betsy Aidem is a veteran actress you might have seen on Broadway. Or maybe on an episode of "Law & Order: SVU." Or maybe on the big screen last year in "The Greatest Showman." But over the next few weeks in New Brunswick, Aidem is adding a brand-new section to her résumé — by helming a sequel (of sorts) to a classic play that's more than 100 years old.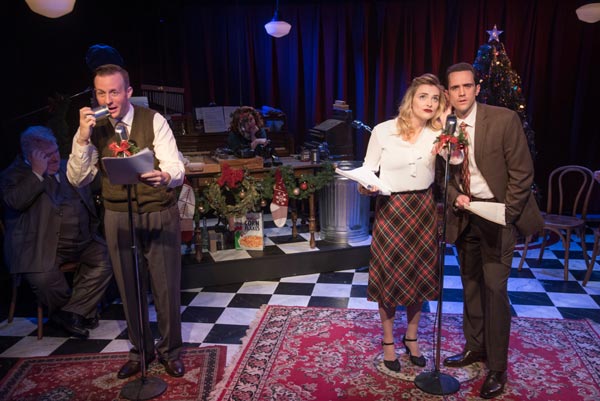 PHOTOS from "It's A Wonderful Life: A Live Radio Play" at Mile Square Theatre
(HOBOKEN, NJ) -- Mile Square Theatre, Hudson County's leading professional theatre, revives its beloved production of It's a Wonderful Life: a live radio play, by Joe Landry. Mile Square Theatre becomes a live recording studio in the golden age of radio, and MST theatre goers become the studio audience as WMST "goes on air" to broadcast Frank Capra's popular holiday story. The production runs Thursday through Sunday until December 23.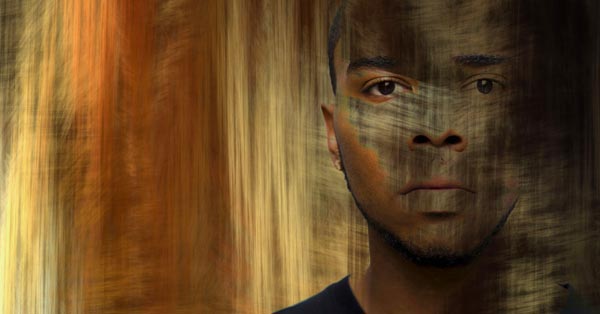 CoLab Arts' "Life, Death, Life Again: Children Sentenced To Die In Prison" At Monmouth University Center For The Arts
On stage December 5 at Monmouth University Center for the Arts, Elizabeth Weill-Greenberg's theatre piece "Life, Death, Life Again" shares the stories of individuals sentenced to die in prison for their violent crimes committed when they were juveniles, as well as the grandson of a woman who was murdered by a teenager. A coLAB Arts production, presented in Monmouth University's Pollak Theatre, this docu-play features real stories and the words of those that have lived them. Join Jesse and Dave at rehearsal as they talk to the creators behind this challenging show.