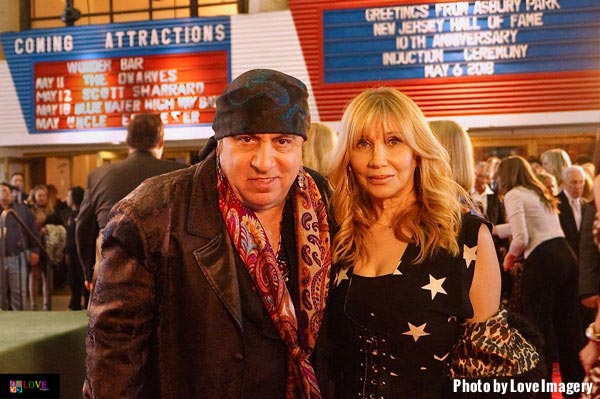 The members of the New Jersey Hall of Fame Class of 2017 were inducted on Sunday, May 6th in Asbury Park's Paramount Theatre.  The following is a look at the members inducted in the PERFORMING ARTS category: The Four Seasons, Steven Van Zandt, Gloria Gaynor, and Debbie Harry.
The Four Seasons - In 1962, the band released their first album, featuring the single "Sherry," which became their first charted hit and first number-one song.  They followed with several million-selling hits, including "Big Girls Don't Cry," "Walk Like A Man," "Candy Girl", and "Ain't That A Shame." The Four Seasons are one of only two American bands (The Beach Boys is the other) to enjoy major chart success before, during, and after the British musical invasion.  The band's original line-up was inducted into the Rock and Roll Hall of Fame in 1990, and joined the Vocal Group Hall of Fame in 1999.  They are one of the best-selling musical groups of all time, having sold an estimated 100 million records worldwide.
Steven Van Zandt - Steven Van Zandt, musician and actor, frequently goes by the stage name Little Steven.  He has his own solo band called Little Steven and The Disciples of Soul and is a member of Bruce Springsteen's E Street Band.  He is also known for playing Silvio Dante on The Sopranos (1999-2007) and Frank Tagliano / Giovanni "Johnny" Henriksen on Lilyhammer (2012-2014).  In 2014, Van Zandt was inducted into the Rock and Roll Hall of Fame as a member of the E Street Band.  Regarding his role in The Sopranos and being a member of the E Street Band, Steven said, "I am having the experience two times in my life of doing something that makes New Jersey fashionable.  What are the odds of that?"
Gloria Gaynor - Gloria Gaynor has achieved global stardom and musical recognition with hit songs on the charts all four decades of her career.  She has channeled her fame into support for several charities and devotes her time and energy to children and other worthy causes.  A recipient of the Martin Luther King Jr. Award, as well as an inductee into the Dance Music Hall of Fame, Gloria is an author and a television personality.  Gloria continues to tour the world and performs at concerts in the USA, Europe, and South America each year. In March 2016, Gloria's recording of "I Will Survive" was inducted into the Library of Congress' National Recording Registry, which preserves sound recordings with great cultural & historical importance.
Debbie Harry - Her influence in music, art, and fashion has made Debbie Harry, the front woman for the band Blondie, a rock and roll superstar.  Debbie and co-founder Chris Stein fused the sounds of punk, rock, and disco, and were among the first to combine hip-hop and pop.  Her success on the charts, both with Blondie and as a solo artist, has made this trailblazer a force in pop culture for decades.  Inducted into the Rock and Roll Hall of Fame in 2006, she and the band have sold more than 40 million albums worldwide, and she has acted in more than 30 films and television shows including the original 1998 film, Hairspray, by John Waters. She also starred on Broadway in Teaneck Tanzi: The Venus Flytrap.
---
The article continues after this ad
---
---
For more on the New Jersey Hall of Fame, visit www.njhalloffame.org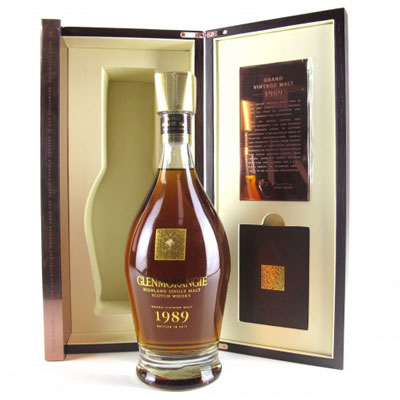 Jimenez Tobacco releases the Most Expensive Cocktail in New Jersey
(NEWARK, NJ) -- Jimenez Tobacco plans to release New Jersey's Most Expensive Cocktail, The Matriarch, listed at $280. The cocktail will be unveiled in an exclusive tasting experience on Wednesday, July 18 limited to fifteen guests at their Newark speakeasy, located at 31 Liberty Street in Newark.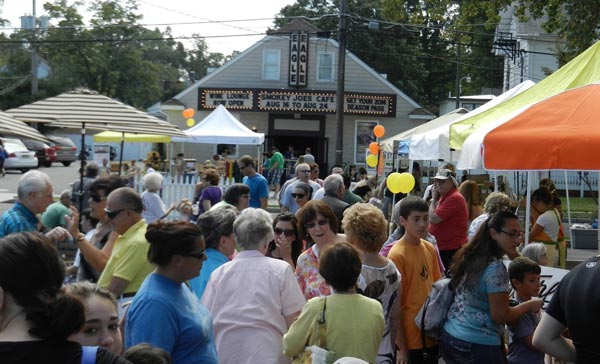 Main Street Hammonton hosts its 6th Annual Peach Party
(HAMMONTON, NJ) -- The 6th annual Hammonton Peach Party will take place on Saturday July 28th from 9:00am to 1:00pm in Downtown. Hammonton Pastore Orchards returns to provide bushels upon bushels of fresh, fuzzy peaches. They will be coming from their regular stand on Route 30 in Elm to set up a mini farm stand, featuring the fruit that has been part of their 100 year history. This year, local New Jersey bluegrass band, Stone Mt. Road, will make their debut in Hammonton, playing a rustic, cozy sound for the festival. Tommy Mature of Hammonton will return with the antique peach tractor, providing the perfect opportunity for a fun photo while learning about the history of peach farming in Hammonton.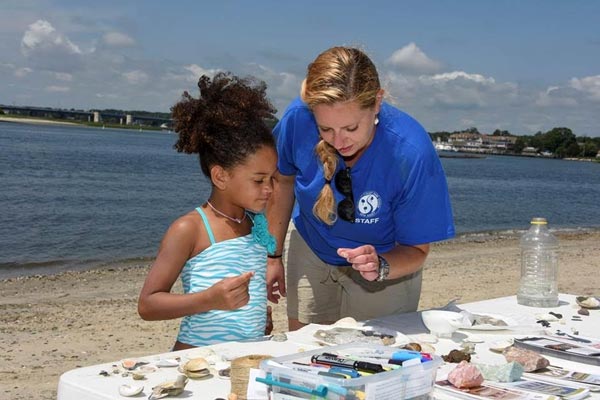 Monmouth County Hosts Tidal Tuesdays
(MANASQUAN, NJ) --This summer the Monmouth County Park System is hosting Tidal Tuesdays at Fisherman's Cove Conservation Area, Manasquan.  Held at 11:00am on Tuesdays, July 3-August 28, this free program invites area residents to discover exciting things about nature and our coastal habitats.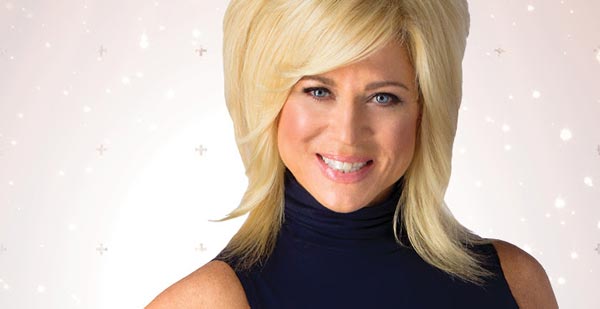 NJPAC Presents Theresa Caputo Live! The Experience
(NEWARK, NJ) -- New Jersey Performing Arts Center (NJPAC) presents Psychic medium Theresa Caputo on Sunday, October 14th at 7:30pm.  Tthe star of TLC's Long Island Medium conducts interactive readings, answers audience questions, and shares personal stories about her life and unique gifts at this spellbinding live event. Tickets range from $53.75 to $93.75.