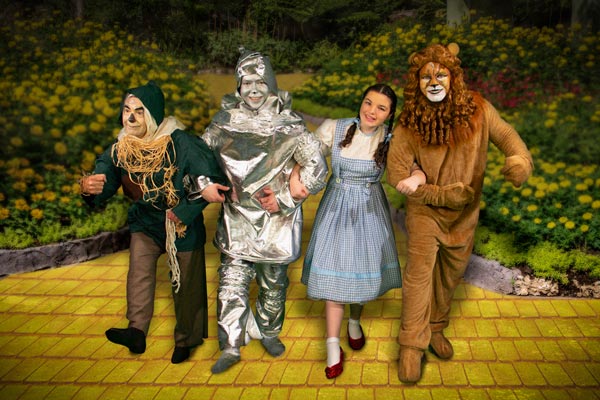 (WEST WINDSOR, NJ) -- The whole family will be off to see the Wizard as The Yardley Players present the "The Wizard of Oz" at Mercer County Community College's (MCCC's) Kelsey Theatre. Evening performances of this exciting stage adaptation are: Friday, July 13, and Saturdays, July 14 and 21 at 8:00pm. Matinee performances are at 2:00pm on Sunday, July 15, Saturday, July 21, and Sunday, July 22.
Kelsey Theatre is located on the MCCC's West Windsor Campus, 1200 Old Trenton Road. A reception with the cast and crew follows the opening night show on July 13.
Audience members will be transported over the rainbow, along with Dorothy Gale of Kansas, to the Land of Oz, where she joins The Scarecrow, The Tinman, and The Cowardly Lion on the adventure of a lifetime. It's a quest through a magical landscape, filled with munchkins and monkeys, a good witch – and a very bad witch! Will they make it to the Emerald City, avoid the wrath of the Wicked Witch of the West, and convince the Wizard to help them achieve their hearts' desires? This faithful adaptation of the 1939 film classic features beloved Oscar-winning songs including "Somewhere Over the Rainbow" and "We're Off To See The Wizard," along with favorite characters and a few fun surprises along the way.
The cast stars Shealyn Davis of Newtown, Pa., as Dorothy Gale; Tom Chiola of Trenton as Hunk/Scarecrow; Marc Suznovich of Hamilton as Hickory/Tinman; Brian Davis of Newtown, Pa., as Zeke/Lion; Liz Wurtz of Levittown, Pa., as Elmira Gulch/Wicked Witch; Laura Young of Levittown, Pa., as Glinda; Barney Stone of Lambertville as Professor Marvel/Wizard Of Oz; Marge Swider of Langhorne, Pa., as Aunt Em; and Jeffrey E. Milstein of East Windsor as Uncle Henry.
Featured in "Ozian" roles are: Aimee Clark of Lawrenceville, Bella Colon of Hamilton, Amanda Cordone of Robbinsville, Stacy Danka of Allentown, Brayden Davis and Tristan Davis of Newtown, Pa., Gabriella Dirusso of Princeton Junction, Kelsey Egan of Hamilton, Abby Gafgen and Ashley Gafgen of Robbinsville, Hope Ghaffoor of Hamilton, Sara Gokhale and Siya Gokhale of Belle Mead, Jenna Gottlieb of East Windsor, Tanya Hibbs of Hamilton, Rio Kiernen of Allentown, Amanda Kipila and Emily Kipila of Manahawkin, Kate Kopera of Hamilton, Abigail Leach of Yardley, Pa., Andrew Millin of Millstone, Dan Mucha of Yardville, Stephanie Renzi of Robbinsville, Daniel Richarme and Jillian Richarme of Hamilton, Madison Russell of Morrisville, Pa., Aadya Sadana of West Windsor, Shreya Savur of Robbinsville, Christine Seddon of Princeton, Kaelyn Shelton of Yardley, Pa., Jonathan Stanley of East Windsor, Jason Szalma of Mt. Holly, Natalie Thomas and Meredith Thomas of East Windsor, Nick Torres and Ryan Torres of Morrisville, Pa., Ragan Yates of Trevose, Pa., and Jacob Zacks and Noa Zacks of Princeton.
---
The article continues after this ad
---
---
The production staff includes Producer Marge Swider, Director Kristy Davis, Musical Director Julie Braeckman, Orchestra Conductor Buzz Herman, Choreographer Laura Murey Ghaffoor, Stage Manager Dan Mucha, Set Designer and Photographer John Maurer, Costumer Louisa  Murey, Lighting Designer Thomas Esposito, Sound Designer Dan Braeckman, with special effects by John Maurer.
Tickets are $20 for adults; $18 for seniors; and $16 for students/children. Tickets may be purchased online at www.kelseytheatre.net or by calling the Kelsey Box Office at 609-570-3333. Kelsey Theatre is wheelchair accessible, with free parking next to the theater. For a list of upcoming events, visit the Kelsey website or call the box office.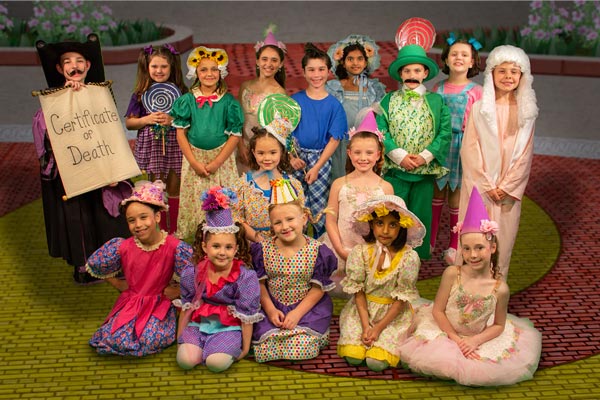 Photos by John Maurer
Morris Museum Presents 5 Children's Theatre Shows In July & August
(MORRISTOWN, NJ) -- Five new Children's Theatre shows will appear at the Morris Museum in Morristown, New Jersey – The Magic of Sharks, Bubble Trouble, Harlem Wizards, Lasermania, and Beauty and the Beast. Three of the shows at the 11:00am performance will be sensory friendly (Magic of Sharks, Bubble Trouble, and Beauty and the Beast).  Bubble Trouble will have Early Access for Families with Disabilities, beginning at 9:30am.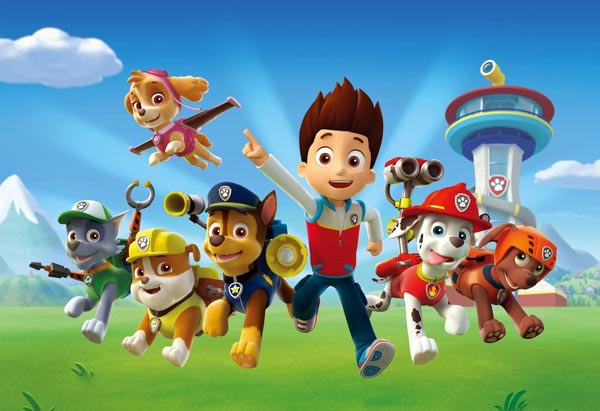 PAW Patrol Live! "Race to the Rescue" Comes To NJPAC
(NEWARK, NJ) -- New Jersey Performing Arts Center (NJPAC) presents No job too big, no pup too small! Nickelodeon and VStar Entertainment Group present PAW Patrol Live! "Race to the Rescue," an action-packed, music-filled production, presented by Pedigree. The heroic pups from the top-rated animated preschool series PAW Patrol, produced by Spin Master Entertainment, will visit the NJPAC December 8-9, 2018. Tickets range from $24 to $154.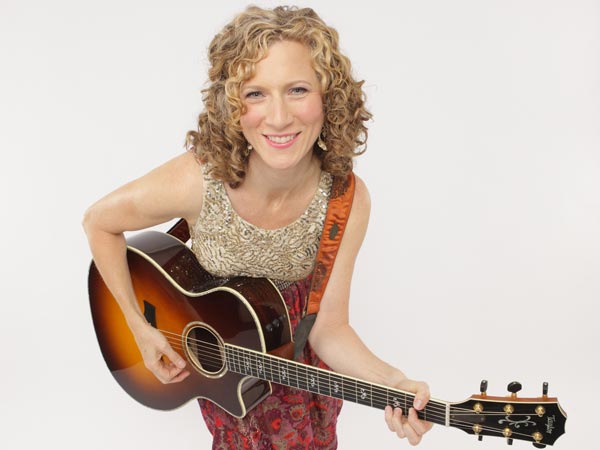 Laurie Berkner To Headline Children's Concert At 2018 NJ Festival of Ballooning
(READINGTON, NJ) -- Give the kids what they want. Best-selling children's recording artist and preschool television favorite Laurie Berkner --- recognized as the "queen of children's music" by People magazine --- will return with an encore performance to headline this year's children's concert at this summer's 36th annual QuickChek New Jersey Festival of Ballooning in Association with PNC Bank on Friday, July 27 at 1:30pm.