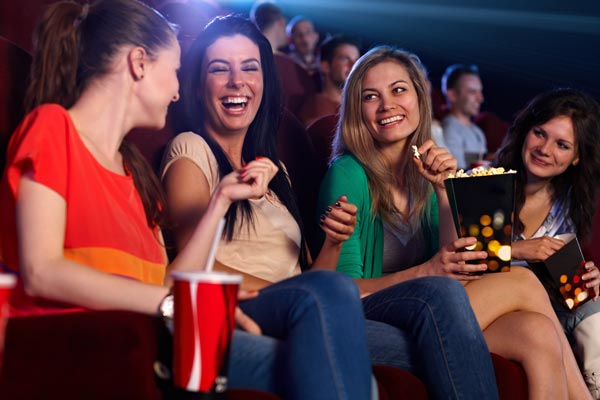 (RIDGEWOOD, NJ) -- The Ridgewood Guild International Film Festival continues on May 9th and 10th at the Bow Tie Cinema in downtown Ridgewood, and the schedule is packed with over 75 films, Q&A's, and red carpet appearances with local and national celebrities.  
On May 9th, filmmakers, cast and crew showing that evening will grace the Red Carpet. The next night, the Red Carpet will include Hollywood Producer Scott M. Rosenfelt, known for Home Alone, Mystic Pizza and Teen Wolf among others will be there.  Actress/Director Cady McClain (All My Children, As the World Turns), Soap Actors Austin Peck (Days of our Lives, As the World Turns) and Terri Conn (One Life to Live, As The World Turns) will also be there. Actors from the films will also be there including  Jack Mulcahy (The Brothers McMullen, Sex and the City) and Taylor Purdee (Gotham). The Special Guest on the Red Carpet on May 10th will be Dolores Catania of the Real Housewives of NJ. Dolores stars in a film by local filmmaker Brad Forenza.  
Festival tickets are $10 per night and $5.00 for those over 62, which gets you into as many films as you can fit in.  Tickets can be purchased on the website at www.RidgewoodGuildFilmFest.com,  at Mango Jam. 41 North Broad Street in Ridgewood or at the box office the night of the festivals. For a schedule of the films visit the website.  
May 9th is Opening Night at the film festival's base, the art deco Bow Tie Cinema on Ridgewood Avenue. The evening begins with a Red Carpet with the filmmakers. On this night there will be a variety of student films both foreign & US, and both foreign & US shorts  shown. Many of these films are NJ based. Students from Ridgewood, Bergenfield, Hudson County Technical School,  Allendale, Hoboken, Bayonne, Jersey City, Rutgers, Chicago and California will show their creations. Several of these films cover important current topics and are eye-opening as they are portrayed through the lenses of this younger generation. There will also be Q & A's with NJ award-winning Writer/Director, Anthony  Marinelli and Bergenfield High School film teacher, Ashley McKee talking about the roles and possibilities for young filmmakers.  Of special note is last year's filmmaker for Best Student Film Matthew Guarnaccia showing his new film Listen. There will also be a music video of a NJ band, Zoochie.
May 10th is the final night and starts with a  star-studded Red Carpet of filmmakers and celebrities. It is the night with Home's Alone's Scott M. Rosenfelt and the soap world's Cady McClain. As presented by the Ridgewood Arts Council as part of their "Artists Talk Series" there will be a reel and conversation with this Hollywood Producer. He will talk about how Home Alone got made as well as how it became one of America's most iconic movies. 
---
The article continues after this ad
---
---
Cady McClain will show her films, Seeing is Believing: Women  Direct and Butterflies.  Though there will be over 30 films showing that night, of special note are the films The Last Visit, Silk City Artists and Musicians. The premiere of Breaking Points will also be shown. This is a movie made in New Jersey by Brad Forenza that stars Real Housewife of New Jersey Dolores Catania.
There will also be several interesting Q & A's throughout the festival, including a Q & A's with documentary filmmaker, Vince Parrillo , former Ridgewood resident & first time filmmaker, Brad Forenza (Breaking Points) and NJ Director/Producer Joe Paul.  Six-time award winning  Actor Jack Mulcahy (Brothers McMullen, Porkys, Sex and the City) will also host a Q& A about his new short and his roles.
There will also be a panel discussion on the 10th, Women in Film: 2018 with Cady McClain and Producer Suzanne Ordas Curry (Equity, Killian and the Comeback Kids, others) and Candy Straight (Equity, The Pages, and others). The women will discuss the discuss the need for and affect of women in the entertainment industry and how it can have affects on society in general.  
The festival ends with an After Party and Awards Presentation at the Steel Wheel Tavern at 51 N. Broad St across from the Ridgewood Train Station. Festivities start at 10:45pm and the public is invited to attend at $15 a person.  The festival ran 8 days this year which included a Human Rights Film Festival and Foreign Film Nights.