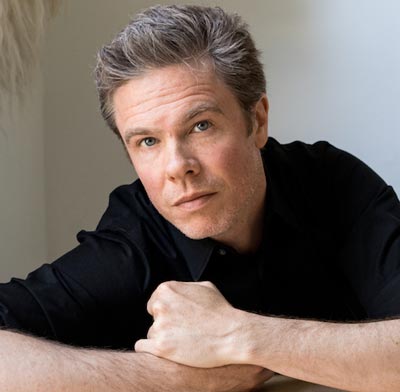 (MAPLEWOOD, NJ) -- The 15th Annual Maplewoodstock Music and Arts Festival will be held on Saturday, July 14 and Sunday, July 15 from noon until 10:00pm each day.   This free, two-day, live music and arts event will be held at Maplewood's Memorial Park (160 Dunnell Rd -- directly opposite Maplewood's NJ Transit train station). Saturday's Headliner is Third World.  Sunday's Headliner is Josh Ritter & The Royal City Band.   
Third World is one of the longest-lived reggae bands of all time -- informed and influenced by funk, soul, and disco.  They have toured the world and bring their inclusive sound to our stage.   
Sunday's Headliner Josh Ritter & The Royal City Band travels in the channels of the Americana singer-songwriter tradition.  His 2017 album  – The Gathering – has been described as an amalgam of country, gospel, and soul.   
Saturday's show will also feature Hopewell, NJ, native Danielia Cotton.  Danielia pulls inspiration from classic Motown as well as Sly and the Family Stone and presents strikingly optimistic message from abominable lows.  She has opened for Buddy Guy, Derek Trucks, and Bon Jovi.   
And, Sunday's show will feature The Suffers.  Spin magazine has described them as "a ten-piece soul collective that steeps their tracks in jazzy history with a modern twist. They're the sort of neo-retro group you never knew music was so badly missing."
---
The article continues after this ad
---
---
"We aim to put on the best possible free music and art festival that we can – one with deep roots in the Maplewood community," says volunteer Maplewoodstock Festival Chairperson Drew Dix. "We are nine of your friends and neighbors who volunteer all year long to put this festival together.  We love seeing old friends and making new ones out enjoying the gorgeous weekend.  So, come relax on your blankets and lawn chairs, bring a picnic basket, and enjoy a family-friendly weekend of music, art, food, and the best of the Maplewood community."
Each day of the festival features nearly a dozen bands who represent a stylistically-wide variety of rock, pop, soul, R&B, funk, folk, reggae and world beat. These bands are selected from a record-high 109 applicants in 2018 who radiate from Maplewood/South Orange to other musical communities like Montclair, New Brunswick, Red Bank, and Brooklyn.  The festival gives voice to local and regional talent, while lending its stage to a few artists a bit further away who can grace our hillside with their distinct sounds.  And, as we have come to appreciate, each day is capped with an internationally touring Featured and Headline act.
A total of 23 bands will perform over the two-day festival.  In addition to the music, there will be local arts and crafts vendors, who bring unique offerings of handcrafted goods, like artwork, clothing, jewelry, – a rare find of arts and crafts amid such a diverse musical program.
In addition to the music and arts vendors, the Maplewoodstock festival will offer a food court – a cornucopia of options for the whole family from burgers to tacos, from lobster rolls to Thai food, from fresh squeezed lemonade to jerk chicken -- a beer garden for kid-dodging parents, and a large KidZone with games, inflatable rides, crafts, and more for our youngest attendees and their minders.
The town of Maplewood also offers a senior-friendly tent for those long-time citizens who want to come out, enjoy the youthful energy, sit in the shade, and enjoy a meal from our food vendors that can be delivered from volunteers run by the Age Friendly Committee for Maplewood and South Orange.    
For those hearing-impaired, we also offer (for the second year) our volunteer-organized sign language interpretation for several hours each day (typically 5 pm until closing).  While we cannot offer reserved seating space, if you are seeking sign language interpretation, you should aim to situate yourself at "House Right" – about 20 feet from the right-front corner of the stage.  We will mark the area with "Deaf Area" signs and ask attendees to self-police and be gracious and neighborly in sharing/ceding space for those wanting to view the sign language interpreters.
Volunteer Maplewoodstock Festival Chairperson Drew Dix also added, "The last few years, we've almost become the victims of our own success, with very large crowds and some confusion about when and where tents and canopies can be erected.  The town of Maplewood will be clarifying their rules on this, and we will be publicizing those rules on our website in the coming weeks so that all our attendees are clearly informed about what to expect."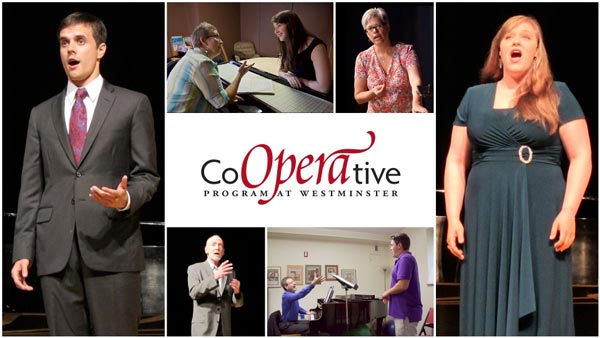 Westminster's Cooperative Operatic Arias Concerts
School may be out for the summer, but Westminster Choir College's CoOPERAtive Program is definitely in session and ready for several performances of their Operatic Arias concerts. In Bristol Chapel on the Westminster Choir College Campus in Princeton at 7:30 p.m. on Wednesdays July 11 and 18 and Fridays July 13 and 20, young artists in the CoOPERAtive program will perform arias written by some of opera's greatest composers.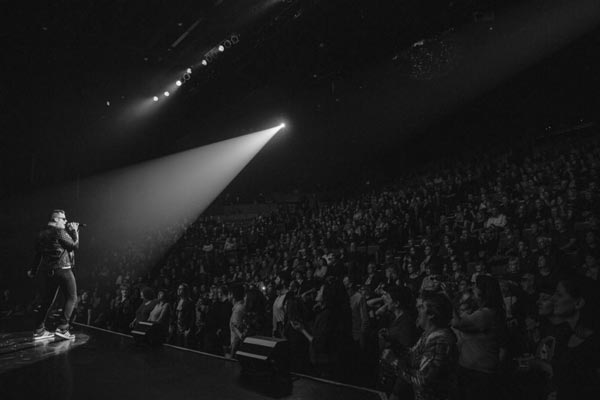 An Interview with Marc Martel of The Ultimate Queen Celebration Who Appears at The Great Auditorium on July 14
Queen — the superstar band which brilliantly fused classical and rock music — topped the music charts in the 1970s and '80s with hits like "We Are the Champions," "We Will Rock You," "Another One Bites the Dust," and "Crazy Little Thing Called Love." Led by frontman Freddie Mercury, the group — which also included guitarist Brian May and drummer Roger Taylor — went on to become one of the world's most popular bands selling hundreds of millions of records, being inducted into the Rock and Roll Hall of Fame, and earning a prestigious Grammy Lifetime Achievement Award.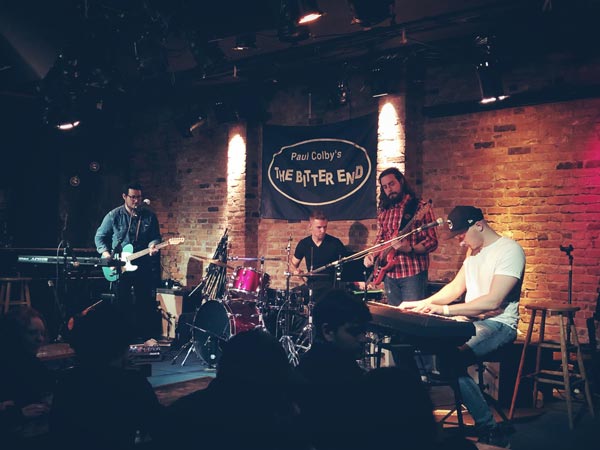 Erik Mason Returns To The Jersey Shore For Three Shows Benefiting Three Non Profits
(ASBURY PARK, NJ) — Piano-based singer-songwriter Erik Mason returns to the Jersey Shore for three shows this summer.  Mason, raised in Brielle, will be performing at The Saint (June 21 at 10:00pm) and House of Independents (July 5 at 7:00pm) in Asbury Park, and at Beach Haus Brewery (August 17 at 7:00pm) in Belmar.  He is donating proceeds from these shows to three nonprofit organizations in the area: Monmouth County SPCA, Big Brothers Big Sisters of Monmouth and Middlesex Counties, and Foodstock NJ.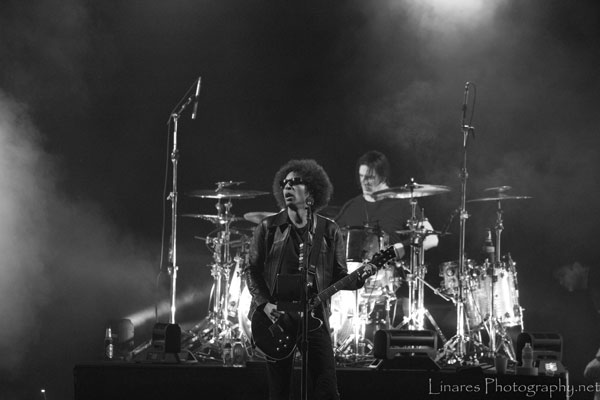 ON THE ROAD: Alice In Chains at Lunatic Luau18 In Virginia Beach
Lunatic Luau18 took place Saturday, May 5th at the Veterans United Home Loans Amphitheater at Virginia Beach, VA.  The festival included performances by Alice in Chains, Stone Sour, Stone Temple Pilots, Bullet For My Valentine, Sevendust, and Tremonti on the Main Stage, and Steel Panther, Popevil, The Sword, Unlocking The Truth, and RVNT on the Side Stage.  Photographer Mischa Linares was on hand to cover the event.  Here are photos of Alice in Chains from the festival.