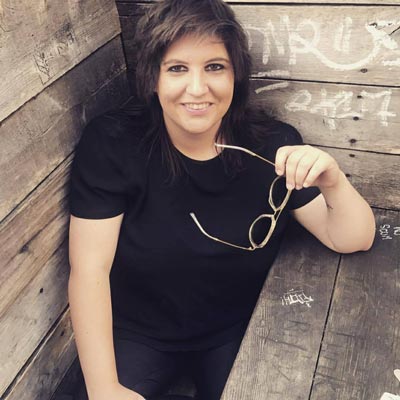 "I feel I have the kind of life where people think I'm making things up all of the time, but weirdness is kind of attracted to me," said Jess Alaimo, a comedian from Monmouth County.  "So, I just go with whatever happens to me."
For years, Alaimo had been involved in the entertainment world, working in venues and playing drums, but she always wanted to be a comedian.  Two years ago, she finally took that leap.
Alaimo heard about a comedy open mic at Porta in Asbury Park and promised herself that she was going to do it.  She didn't plan on going alone, but her friend bailed on her.  Nevertheless, she decided to do it anyway and headed there after leaving work.  The restaurant was packed and when she looked around she didn't see anyone she knew.  But she went through with it anyway and hasn't looked back since.  In fact, she now hosts "So You Want To Be A Comedian?" a comedy open mic at Anchor's Bend (1300 Ocean Avenue in Asbury Park).
Looking back it's easy to see how Sarah Silverman inspired her to be a comic.  Alaimo recalls seeing Silverman's "Jesus Is Magic" comedy special as a teenager.  Both comedians are fearless, independent, and don't care about using filters on stage.
"I had never seen anything like that - let alone a woman doing that," recalled Alaimo.  "It just completely blew me away how unbelievably offensive she was, but with a clear message behind it.  She was doing a character to make fun of people.  I think ever since then I was obsessed with the idea of being a comedian.  But I never thought I could do it and then one day I did, and it changed my life."
---
The article continues after this ad
---
---
She's not afraid of revealing personal information on stage - even in front of her mother who is a big fan.  According to Alaimo, she's been embarrassing her mother ever since she was three years old when she had a habit of going up to people and insulting them with her mother grimacing next to her.
"I've been embarrassing her since I was a toddler," said Alaimo. "She's just so used to it she's run out of emotion and doesn't care anymore."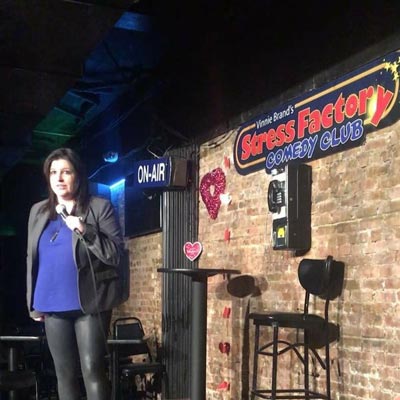 Alaimo says nearly 100 percent of her act comes from real life experiences.  Currently working at a mental health facility, she has an abundance of material to work with around her.
"I'm just hoping that it's actually my job and they're not just keeping me there every day!" she said.
Ironically, one aspect of her life that she keeps out of her act is politics.  As a teenager, she took part in protests and has always fought for causes like marriage equality, but truly became political following the last presidential election.
"After Trump got elected, I went to the Women's March in Asbury Park and it really lit a fire inside of me," she said.  "I realized that every day people can get involved and that's what we have to do right now. Then I did the Stand Against Hate rally on Labor Day and that was like a crash course in local politics for me.  Since then, I don't even know what's happened.  It just kind of snowballed.  I honestly don't know how it happened, it just did."
Alaimo not only attended the Stand Against Hate rally but helped organize it.  She would go on to be one of the founders of the Asbury Park Women's Convention alongside a list of activists and politicians that include Amy Quinn, Yvonne Clayton, Kerry Margaret Butch, and Linda Phillips.  When asked if she would ever consider running for political office herself, she does not hesitate to say it could be possible.
"I think that if I could get away with running without someone looking at one of my past Facebook posts and saying, 'Hey, look what she wrote' and I could make Asbury Park or Monmouth County better I would definitely do it," said Alaimo.  "Because I care. And I think we need more politicians who care."
Alaimo has performed in New Brunswick, Jersey City, and Newark in addition to Asbury Park.  She hasn't performed in New York City yet, but plans to. Female comics have long complained about the double standards of comedy clubs - how venues have no problem running all male lineups, but rarely will include more than one female on a bill.  Early into her comedy career, it's a situation Alaimo has already encountered.
"I think it's weird since there are so many women comics who are hilarious out there," she said.  "When men are booking the shows, they don't even consider booking women.  They just forget that women exist.  And with over 50 percent of the population being women, the people who go to comedy clubs aren't just men.  So, you've got to mix it up a bit.  I think it's becoming better, but there are shows where you only see men booked and that is unacceptable."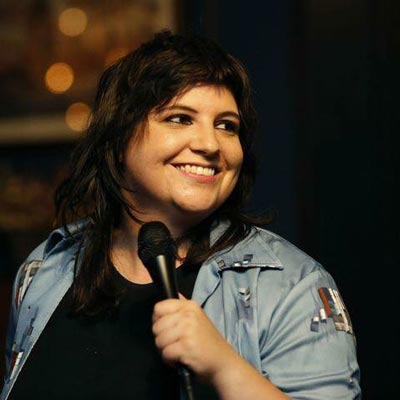 Even though Asbury Park has renewed its place as one of the leading entertainment destinations in the state, it still does not have its own comedy club.  Sandwiched between Uncle Vinnie's Comedy Club in Point Pleasant and The Stress Factory in New Brunswick, Asbury Park has had comedy nights hosted at venues throughout town, but could use its own club.
"I think that would be cool," said Alaimo when asked if Asbury Park should have its own comedy club.  "It's something I've thought of and I've talked with other comics about.  Obviously, money is the issue."
Without a true comedy club, comedians are left to performing in restaurants and bars. One of the main drawbacks to this is it gives the room a completely different vibe.  Restaurants and bars are likely filled with customers who aren't there to see comedy - they are there to eat and drink.  Alaimo says the open mic has developed enough of a regular crowd that more people are coming for the comedy now, but it's still not like a true comedy club where people are coming for comedy first and foremost.
"Sometimes, I'll just walk straight up to the audience members who are being rude," explains Alaimo. "I just start doing the show literally right next to them to get their attention.  The best way to find out how to make them laugh is to get them to be part of the show.  Then they usually pay attention."
Most of the comics at the open mic are from the Asbury Park / Long Branch area, but comics from Middlesex County come down to perform as well.  If you've ever wondered if you have what it takes to make people laugh, give it a try at Anchor's Bend.  It might change your life, just like it did for hers.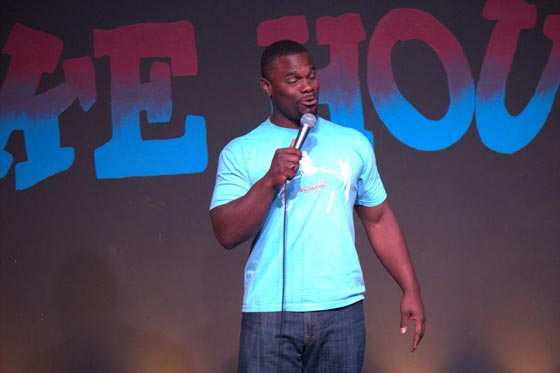 Corey Rodrigues
He was named the Funniest Comic in New England, but Corey Rodrigues hopes to put that title in the rear-view mirror soon. His appearance on Gotham Live helped, but a shot at being the Last Comic Standing might place his career in the fast lane. And he's got a shot. By the time Corey Rodrigues returns to Uncle Vinnie's Comedy Club in November, he will have been part of the second round. If he's lucky, he'll continue on to the TV show.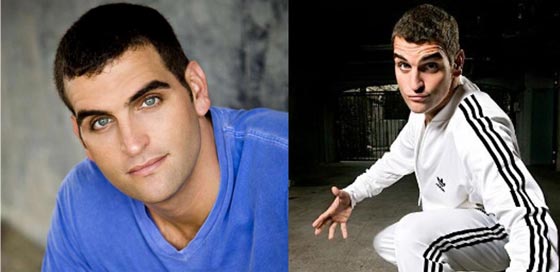 A Little Bad Luck Won't Stop Bret Ernst
Growing up in New Jersey, comedian Bret Ernst moved around an awful lot as a kid. He estimates he attended about 15 different schools before moving to Florida for high school. As anyone who was ever the new kid knows, it can be a little rough; but, it also helped him find his calling.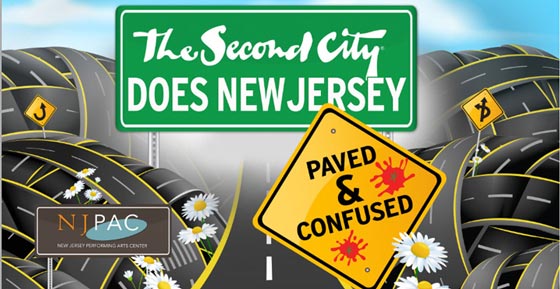 The Second City Does New Jersey
The legendary improvisation group The Second City is coming to the New Jersey Performing Arts Center for shows on November 7th and 8th with a show that's somewhat different from their standard touring production. New Jersey Stage spoke with Kelly Leonard, Executive Vice President of Second City about the show and his upcoming book Yes, and.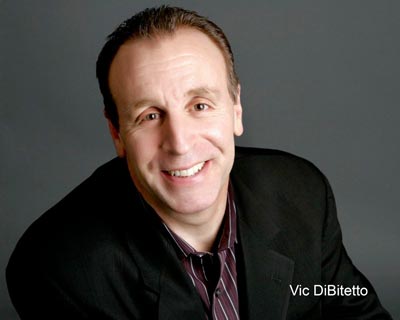 Vic Dibitetto finally gets his shot
Eight months ago, comedian Vic Dibitetto uploaded "Who's gonna give me my shot?!" on YouTube. In the video, Dibitetto, who lives in Central Jersey, makes a plea for somebody to give him a shot at a television role, rattling off a list of comedians he started out with that are world famous today. "If I suck, I suck," he says, "just give me my shot."