originally published: 02/07/2018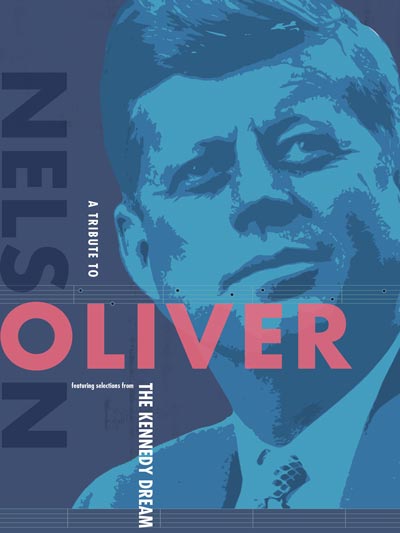 "He was kind of an unsung hero," said Oliver Nelson, Jr. about his father, an acclaimed African-American composer and jazz saxophonist.
Some of his father's most remembered work will be performed along with selections from "The Kennedy Dream" to close out this year's Rowan Jazz Festival.
Oliver Nelson was born in St. Louis in 1932 and began his professional music career in 1947 playing with a number of big bands. Following a stint in the Marines and earning degrees from Washington and Lincoln universities, Nelson moved on to serving as the house arranger for the legendary Apollo Theater in Harlem, and playing with the likes of Erskine Hawkins, Count Basie, Duke Ellington and Quincy Jones.
He led his own band through a series of notable albums and worked as an arranger for Cannonball Adderley, Sonny Rollins, Eddie "Lockjaw" Davis, Buddy Rich, Billy Taylor and many others.
Nelson was one of the first African-American composers to have a successful career in television and in the movies. He is best known for his work composing and arranging music for "The Six Million Dollar Man," but also worked on "Night Gallery," "Columbo" and films such as "Alfie" and "The Last Tango in Paris." He also produced albums for Nancy Wilson, James Brown, The Temptations and Diana Ross. Nelson continued to perform and record throughout his life, which unfortunately ended early. He died in 1975 at the age of 43.
Denis DiBlasio, the Executive Director of The Maynard Ferguson Institute of Jazz and head of Jazz and Composition programs at Rowan University, is in charge of Rowan's annual Jazz Festival. When he searched for music that would fit this year's theme of social justice, he came across "The Kennedy Dream" – a historic, but often forgotten, project that commemorates the life and words of President John F. Kennedy.
"After Kennedy was assassinated, Oliver Nelson wrote this eight-part movement in which every movement is a piece of music that gets connected to a famous speech," explained DiBlasio. The titles of the movements tell a large part of the story. Titles include "Let the Word Go Forth," "A Genuine Peace," "The Rights of All," "Tolerance," "The Artists' Rightful Place," "Jacqueline," "Day in Dallas" and "John Kennedy Memory Waltz."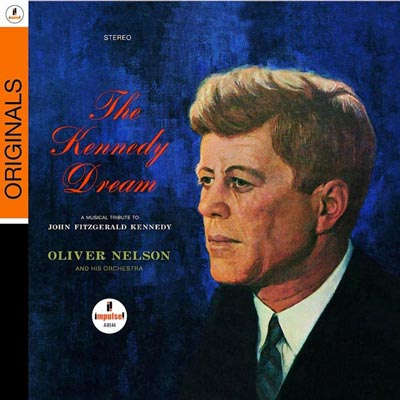 "The Kennedy Dream" was released in 1967 on the Impulse! record label. Each movement includes parts of an actual speech by Kennedy leading into the music. Rarely performed, Oliver Nelson, Jr., says he knows of only two performances of the album since it was recorded. But he still remembers the first time it was ever performed.
"I was at the recording session when it was recorded!" said Nelson. "My picture is on the inside of the album."
When Oliver Nelson, Jr. learned that Rowan University was going to honor his father at the festival, he said he would love to be part of it. Nelson, a flutist who is an adjunct lecturer in music business at the School of Public and Environmental Affairs at Indiana University, was invited to join DiBlasio and the Rowan Jazz Band for the concert as the festival's guest artist. The concert is presented as part of the Black History Month celebration and in conjunction with the Music Department's "Music of Social Justice" series. Narration will be provided by the university's provost, Dr. James Newell.
Although Oliver Nelson is best known for his 1961 album, "The Blues and the Abstract Truth" (which contained his most popular song, "Stolen Moments"), "The Kennedy Dream" has its place in history as well.
"Rose Kennedy (the President's mother) actually sent a letter to the recording company with my dad's name on it and told the studio how much she was touched by the album itself, which is pretty cool," recalled Nelson.
The tribute to Oliver Nelson follows three days of an education-based festival that attracts middle and high school bands from as far north as Long Island and as far south as Maryland to Rowan's Jazz Festival.
According to DiBlasio, the festival is unique due to its non-competitive nature and because the kids get to play alongside the members of Rowan's jazz faculty.
"Instead of just playing and having people judge you, we sit in and we'll play right next to the kids," said DiBlasio. "So they get the chance to work with somebody. We have 13 bands for each day. That's three days and 39 bands with a waiting list because the teachers love it. We actually teach. We're right there and its active learning – there's no winning or losing. You come in and we'll just sit in with you; whatever level you're at we will hop in and try to help you."
Most similar jazz festivals are strictly competitive. DiBlasio notes that if a band has just graduated its best players or isn't good enough to compete, they generally won't even go.
"The band director has to have it together to make sure the students don't feel damaged if they don't win because we live in a culture of win/lose, win/lose," continued DiBlasio. "And when you're playing music and its art, there's nothing to win really. It's all about how to get the most out of it. That's your reward."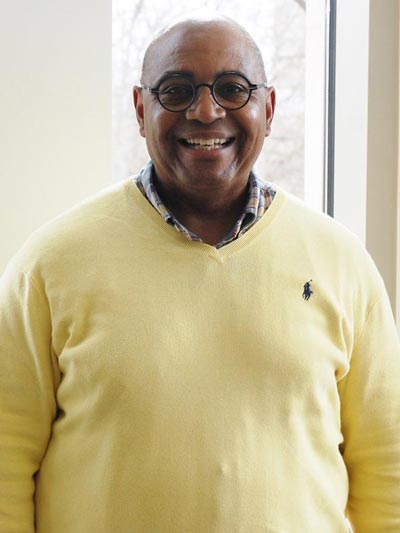 For Oliver Nelson, Jr., introducing a new generation to his father's music continues what he believes is his life's work.
"One of my main goals in life is perpetuating and keeping his music going," said Nelson. "He recorded with everybody, wrote for a lot of different things including television and the movies, but most people know him by one album and one song. He was so much bigger than that; so one of my goals is to let people know what he did other than that album and let them know some of the other things he had done.
"He was a true musician's musician in that he was a great performer and an excellent composer and arranger," continued Nelson. "He was the kind of guy that could write anything. If they needed him to write a symphony, he could write a symphony. If they needed him to write for a big band jazz band, he could do that. He was the consummate musician."
"A Tribute to Oliver Nelson" closes out Rowan's Jazz Festival on Friday, February 16 at 8:00pm in Pfleeger Concert Hall (located in Wilson Hall on the campus of Rowan University in Glassboro, NJ). The first half of the concert will be some of Nelson's most popular works and the second half will feature five of the eight movements from "The Kennedy Dream."
Concert tickets are $15. Tickets for Rowan students, faculty and staff are free with valid ID. Purchase tickets online at rowan.tix.com. For more information email arts@rowan.edu or call 856-256-4545.