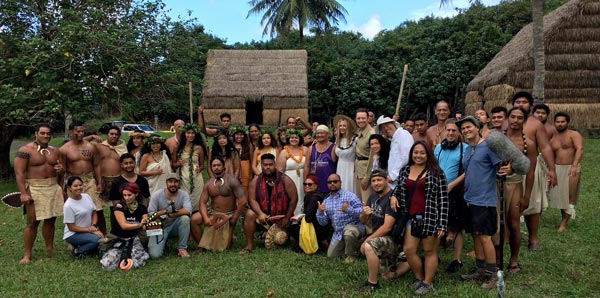 Academy-Award winning actress Mira Sorvino wrapped filming on the movie, The Islands set to hit theaters in November 2018.  Sorvino plays one of the first missionaries to arrive into Hawaii in 1821. Based on the true story of Chiefess Kapiolani who descended into an active volcano to demonstrate her new-found faith and ushered in a new beginning in Hawaii.
"I was thrilled to work with Mira on this important film," says Director Tim Chey. "She was so courageous and even did her own stunt work in rescuing a villager in the rain and riding a horse."
Sorvino, who has been in the news lately regarding Harvey Weinstein's alleged blacklisting of the actress for refusing his sexual advances, was always at the top of Chey's list to play Lucy Thornton.
"I hired Mira way before the Harvey thing broke out and was so sad to hear about how Mira was possibly blacklisted," continues Chey. "There are too many rumor-mills in our industry and it's very unfortunate that innocent people are swept up and grinded out."
Sorvino also starred opposite Teuria Shanti Napa, Ricky Sua'ava, Malia Marquez, Michael Camp, Lehi Makisi Falepapalangi, and legendary actor John Savage.
---
The article continues after this ad
---
---
On Facebook, the movie's page said, "All of the cast and crew of The Islands loved working with Mira Sorvino @mirasorvino in Hawaii - she gave another Oscar-caliber performance. Harvey Weinstein would never have stopped us from hiring her."
The Islands is one of four movies that are being shot on Hawaii's epic history. Over 13,000 actors submitted for the film, including over 800 Native Hawaiian actors.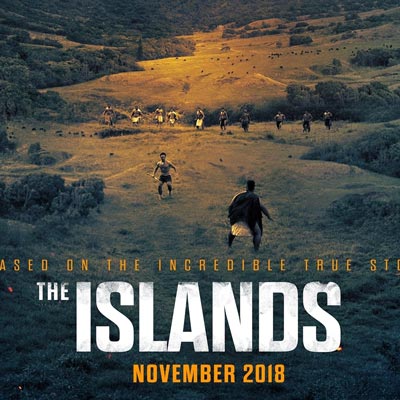 "I think Mira could be nominated again in 2019 for another Oscar," says Chey. "Her commitment as an actress is without peer. She's an undying perfectionist and performed admirably despite having only a tent instead of trailer to rest in."
Chey also produced Freedom (Cuba Gooding, Jr., William Sadler, Sharon Leal) that was shot on the Amistad and David and Goliath filmed in North Africa and London. He also produced and directed Sony Pictures Slamma Jamma (Michael Irvin, Chris Staples) which had a national theater release on March 24, 2017. The film hit 502 theaters in 281 cities across the U.S.
Sorvino is repped by Ryan Martin at APA, Savage is repped by Peter Young at Sovereign Talent Group; Camp by Ryan Martin at ADR Agency.
The Islands is expected to be in theaters in November 2018.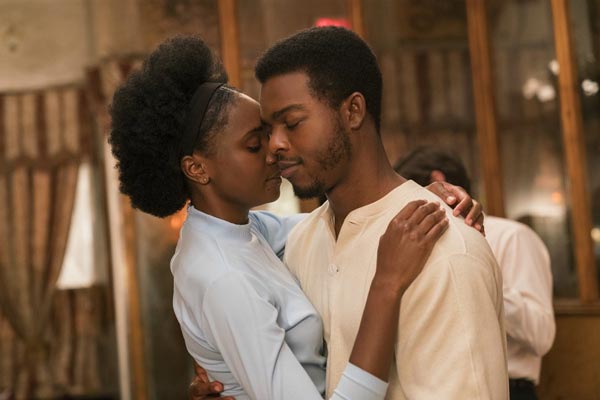 REVIEW: "If Beale Street Could Talk"
Outside of cinephile circles, filmmaker Barry Jenkins is perhaps best known for his role in arguably the greatest debacle in the history of the Academy Awards. On February 26th, 2017, La La Land was mistakenly announced as the Best Picture winner, only for it then to be revealed that Jenkins' Moonlight was the actual winner.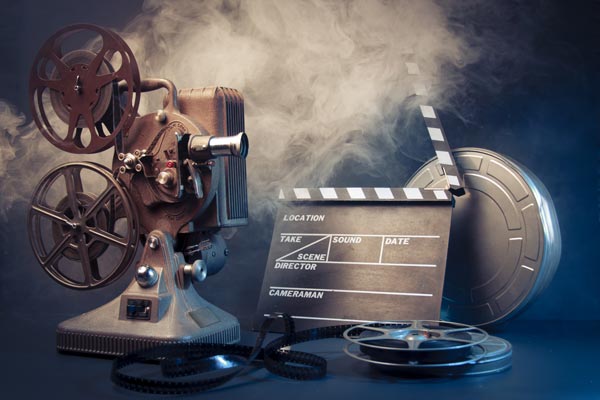 New Jersey Film Festival: Spring 2019 - First 2 Weeks Preview
The New Jersey Film Festival - Spring 2019 takes place between January 25 and March 1, 2019 on the Rutgers University campus in New Brunswick. Showcasing new international films, American independent features, experimental and short subjects, classic revivals, and cutting-edge documentaries, the festival features over 35 film screenings. Here is a preview of the first two weeks of the festival. For the full schedule visit www.njfilmfest.com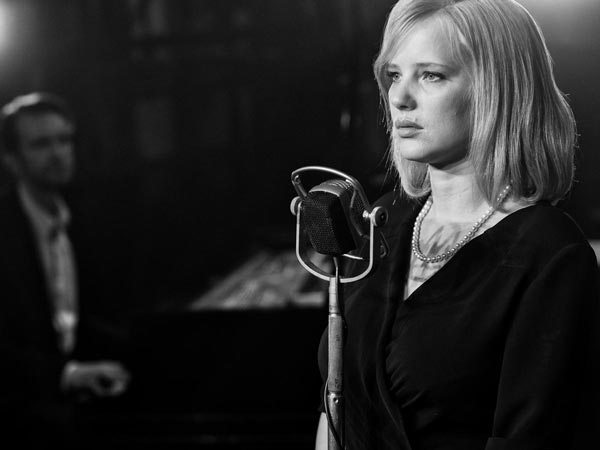 REVIEW: "Cold War"
Back in 2006, German cinema scored something of a breakout global hit with Florian Henckel von Donnersmarck's The Lives of Others, which followed the travails of a group of disgruntled, pro-western artists in communist era East Germany. At the time I couldn't help view the protagonists of Von Donnersmarck's drama as the sort of people who would be just as discontented with their lot if they found themselves living in the capitalist west. The grass is always greener on the other side.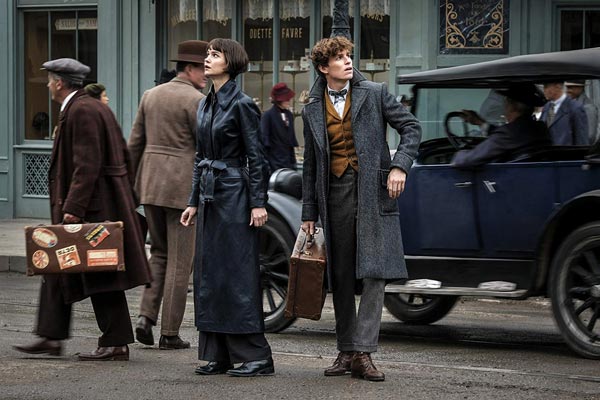 REVIEW: "Fantastic Beasts: The Crimes of Grindelwald"
For better or worse (worse in this writer's eyes), the success of the Harry Potter franchise is largely responsible for the current Hollywood landscape of endless sequels, prequels and that awful phrase "universe building." The Potter films showed Hollywood that it was a far safer financial model to hook audiences into returning for instalments of an ongoing series rather than taking a punt on the unknown quantity of original properties.