---
For great Jersey music and much more, tune into our radio station at AsburyMusic.com
---
Mira Sorvino Wraps Filming on "The Islands" Movie, Due Out November 2018
originally published: 12/20/2017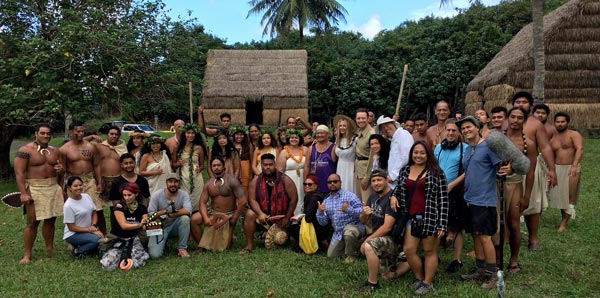 Academy-Award winning actress Mira Sorvino wrapped filming on the movie, The Islands set to hit theaters in November 2018.  Sorvino plays one of the first missionaries to arrive into Hawaii in 1821. Based on the true story of Chiefess Kapiolani who descended into an active volcano to demonstrate her new-found faith and ushered in a new beginning in Hawaii.
"I was thrilled to work with Mira on this important film," says Director Tim Chey. "She was so courageous and even did her own stunt work in rescuing a villager in the rain and riding a horse."
Sorvino, who has been in the news lately regarding Harvey Weinstein's alleged blacklisting of the actress for refusing his sexual advances, was always at the top of Chey's list to play Lucy Thornton.
"I hired Mira way before the Harvey thing broke out and was so sad to hear about how Mira was possibly blacklisted," continues Chey. "There are too many rumor-mills in our industry and it's very unfortunate that innocent people are swept up and grinded out."
Sorvino also starred opposite Teuria Shanti Napa, Ricky Sua'ava, Malia Marquez, Michael Camp, Lehi Makisi Falepapalangi, and legendary actor John Savage.
---
The article continues after this ad
---
---
On Facebook, the movie's page said, "All of the cast and crew of The Islands loved working with Mira Sorvino @mirasorvino in Hawaii - she gave another Oscar-caliber performance. Harvey Weinstein would never have stopped us from hiring her."
The Islands is one of four movies that are being shot on Hawaii's epic history. Over 13,000 actors submitted for the film, including over 800 Native Hawaiian actors.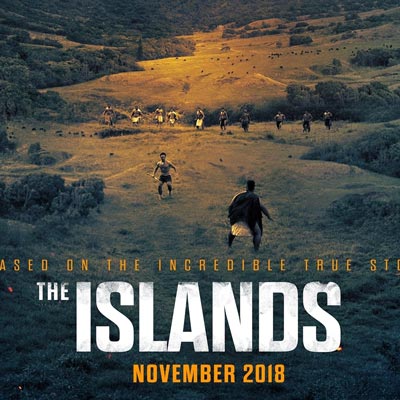 "I think Mira could be nominated again in 2019 for another Oscar," says Chey. "Her commitment as an actress is without peer. She's an undying perfectionist and performed admirably despite having only a tent instead of trailer to rest in."
Chey also produced Freedom (Cuba Gooding, Jr., William Sadler, Sharon Leal) that was shot on the Amistad and David and Goliath filmed in North Africa and London. He also produced and directed Sony Pictures Slamma Jamma (Michael Irvin, Chris Staples) which had a national theater release on March 24, 2017. The film hit 502 theaters in 281 cities across the U.S.
Sorvino is repped by Ryan Martin at APA, Savage is repped by Peter Young at Sovereign Talent Group; Camp by Ryan Martin at ADR Agency.
The Islands is expected to be in theaters in November 2018.


Monmouth Arts Presents Sneak Peek Screening of "Never Look Away"
(RED BANK, NJ) -- See the movie before New York or Los Angeles! Monmouth Arts will provide another installation of its "Film Sneak Peek" series with Never Look Away, an epic tale of art and history spanning three turbulent decades of 20th-century Germany, on November 29 at Bow Tie Cinemas in Red Bank at 7:00pm. 
---
"The Brighton Bar - Home Of Original Music" Documentary To Be Screened In Long Branch
(LONG BRANCH, NJ) -- From the 1970s to today the Brighton Bar has been a live music venue and a staple of the New Jersey music scene.  On Wednesday, November 28th at 7:00pm, a free showing of The Brighton Bar - Home Of Original Music  - a documentary about the venue will be screened at The NJ Rep West End Arts Center.
---
Westfield IFF and James Ward Mansion Host Pop-Up Gin Joint with Movies at the Mansion
(WESTFIELD, NJ) -- Big Dreams & Silver Screens, the organization responsible for the Westfield International Film Festival, is happy to announce their end-of-year celebration and fundraiser, "Of All the Gin Joints" on December 6 at the James Ward Mansion. The evening is a Casablanca-inspired party that will feature a pop-up gin bar, light bites by Feast Catering, live music by Tony Mowatt, and a screening of Casablanca.  Westfield native, Francesca Rizzo will also be screening a complementary independent noir short film, Sullivan's Last Call – "a sexy little film about celibacy."
---
2018 International Film Festival Brings 4 Award Winning Foreign Films To Vineland
(VINELAND, NJ) -- Enjoy four highly-acclaimed award-winning recent foreign films representing diverse cultures at the 2018 International Film Festival, starting Monday, November 26, at the Levoy Theatre, 126-130 N. High St., Millville, NJ. The four films—A Fantastic Woman, The Interpreter, 1945, and Sammy Davis, Jr.: I've Gotta Be Me—will introduce the theatergoer to the universality of themes that are common to Jewish and other international themes. They are representative of the finest of today's international cinematographic art.
---
NJSO presents Star Wars: A New Hope in concert on Thanksgiving weekend
(NEWARK, NJ) --The New Jersey Symphony Orchestra presents screenings of the complete film Star Wars: A New Hope with Oscar-winning composer John Williams' musical scores performed live on Thanksgiving weekend, November 23–25. Performances take place in Red Bank, Newark, and New Brunswick.
---


REVIEW: "First Man"
The image that most defines the 20th century is that of a man standing on the surface of the moon. The man is astronaut Neil Armstrong, but we can't see his face as he's wearing a helmet, the glass of which reflects our collective achievement back at us. When he took a small step, we all took a giant leap with him, and Armstrong instantly became more than a mere man, a symbol. With First Man, director Damien Chazelle takes us inside the famous helmet, stripping away the symbol to tell the story of Armstrong the man.
---
REVIEW: "Halloween"
In 2013, John Carpenter's Halloween received a 35th anniversary blu-ray release. The accompanying booklet credited the following line of dialogue to Jamie Lee Curtis's babysitting heroine Laurie Strode: "Was it the boogeyman?" Of course, that's a misquote. In the scene in question, Laurie admits to herself that "It WAS the boogeyman," to which Donald Pleasence's Doctor Loomis solemnly replies, "As a matter of fact, it was."
---
REVIEW: "Cold War"
Back in 2006, German cinema scored something of a breakout global hit with Florian Henckel von Donnersmarck's The Lives of Others, which followed the travails of a group of disgruntled, pro-western artists in communist era East Germany. At the time I couldn't help viewing the protagonists of Von Donnersmarck's drama as the sort of people who would be just as discontented with their lot if they found themselves living in the capitalist west. The grass is always greener on the other side.
---
Baba Babee Skazala
Among the many intriguing films being screened at New Jersey Film Festival Fall 2018, one title immediately caught our eye — Baba Babee Skazala: Grandmother Told Grandmother.  
---
NJ Film Fest Preview: October 2018
(NEW BRUNSWICK, NJ) -- The New Jersey Film Festival Fall 2018 runs from September 14 to October 26 on the Rutgers University Campus in New Brunswick, NJ. Showcasing new international films, American independent features, animation, experimental and short subjects, and cutting-edge documentaries, the New Jersey Film Festival Fall 2018 will feature over 30 film screenings.  
---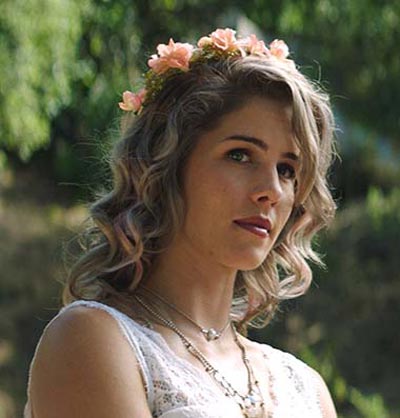 Michael Gallagher's terrific comedy Funny Story Premiere's at the Fall 2018 New Jersey Film Festival this Friday, September 14!
Michael Gallagher's terrific feature Funny Story Premiere's at the Fall 2018 New Jersey Film Festival this Friday, September 14!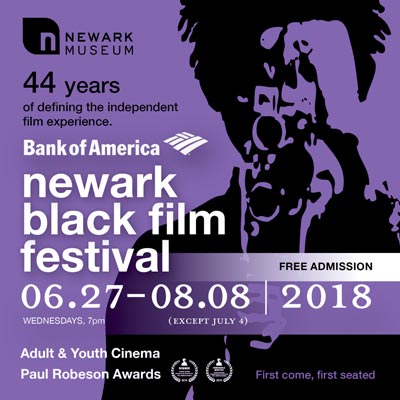 Newark Black Film Festival
​​​​​​​Richard Wesley is a playwright, screenwriter, and professor of Dramatic Writing at the Tisch School of the Arts at New York University, and has been involved with the Newark Black Film Festival for well over three decades. A Newark native, he's currently the Chairperson of the festival's Selection Committee. The NBFF is currently in full swing, with a screening of Cadillac Records tomorrow, and the biennial Paul Robeson Awards for young filmmakers taking place on Wednesday, August 8. This season's program also features the films Selma, I Called Him Morgan, The Art of the Journey, Coco, and Hidden Figures. We recently spoke with Wesley about the history and mission of the Newark Black Film Festival, the role it plays in the lives of young filmmakers, and a chance encounter with Sidney Poitier that launched him into the film industry.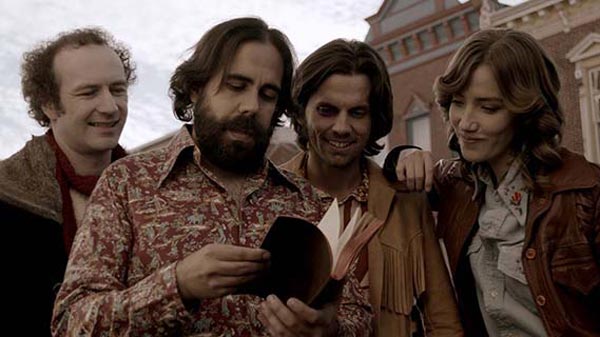 Winners of the 2018 New Jersey International Film Festival Competition Announced!
Winners of the 2018 New Jersey International Film Festival Competition Announced!




The 2018 Lighthouse International Film Festival
​​​​​​​Passes are now on sale for the 10th annual Lighthouse International Film Festival, which takes place on an idyllic barrier island in the Atlantic Ocean: Long Beach Island, aka LBI. – Some film buff trivia: it's where one of the infamous Jersey Shore shark attacks of 1916 happened, which inspired the infamous "Jaws."



Event calendar
Thursday, Nov 15, 2018
---
MUSIC

---
---
---
TOTO

@ Mayo Performing Arts Center (MPAC), Morristown - 8:00pm
---
THEATRE

---
---
---
Apples In Winter

@ Centenary Stage Company - Kutz Theater of the Lackland Center, Hackettstown - 7:30pm
---
---
---
---
DANCE

---
---
FILM

---
---
View all events
---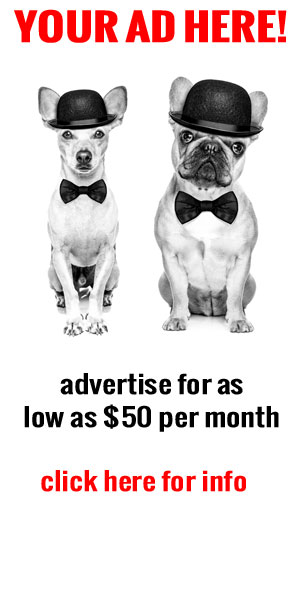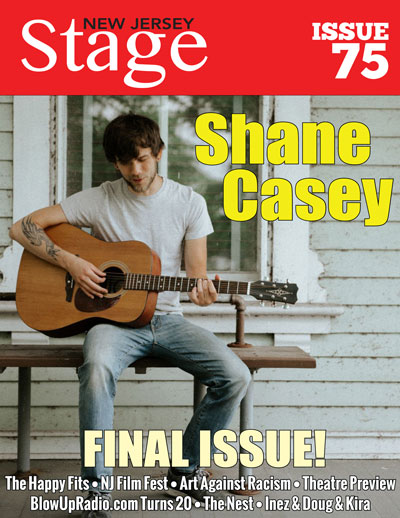 For more on our awards, click here
New Jersey Stage © 2018 by Wine Time Media, LLC | PO Box 140, Spring Lake, NJ 07762 (732) 280-7625 | info@newjerseystage.com

Images used on this site have been sent to us from publicists, artists, and PR firms.
If there is a problem with the rights to any image, please contact us and we will look into the matter.