originally published: 12/20/2017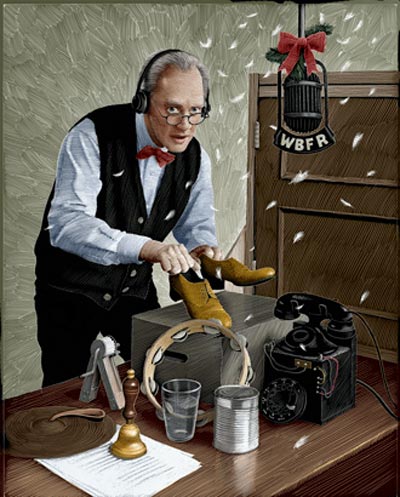 Imagine being able to experience "It's a Wonderful Life" for the very first time again.
Chances are you've seen the Christmas classic so often you can recite most of the movie by heart. It's on television so much during the holidays that it's easy to take the film for granted. But thanks to the Shakespeare Theatre of New Jersey, you can enjoy the story in a brand new way with "It's a Wonderful Life: A Live Radio Play."
The classic tale follows the troubles of George Bailey on Christmas Eve after his Uncle Billy loses $8,000 meant to be deposited for the Building & Loan. Realizing that he will be held responsible and is likely to go to jail, George begins to think that he is worth more dead than alive. He is ready to end it all when a guardian angel named Clarence comes down to Earth to show him what life would be like if he had never been born.
On stage now through December 31, the live radio play (adapted by Joe Landry) takes you into the world of a 1940s radio station where a group of actors and technicians have gathered to perform a live broadcast of "It's a Wonderful Life." You get nine actors representing more than 40 roles, commercials from the era, Foley sound effects and the lines you know by heart coming from strange, new voices.
"What I discovered in rehearsal is that you hear the story in a very different way when it's not the voices you've grown up with," said Doug West, who directs the production. "It's like you're favorite song. You don't even think about it; you hear the lyrics and the song just clicks for you until you hear somebody else cover it and then you might hear a lyric a different way or catch a moment differently. In my opinion, it's the same thing with this play and this story. It's hearing it with a group of actors on stage who aren't the people you grew up listening to. You catch different portions of the story than you might normally catch after popping in the DVD at home."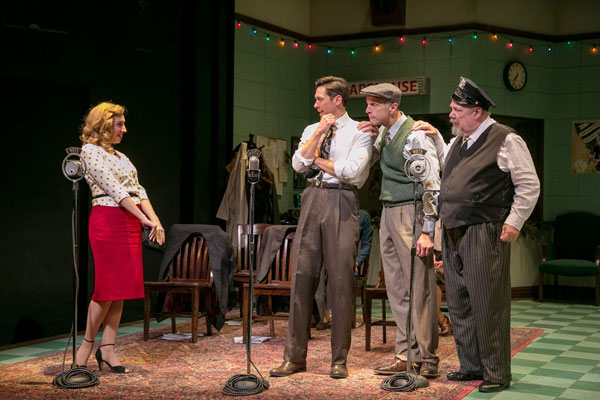 West admits that many times when the movie is on, he finds himself watching sort of on autopilot. "I put it in, the film starts, I get this warm, fuzzy feeling, then a bell rings and it's over. So, to actually listen to it live and to be in the room with it has been a really interesting experience."
While a few movie theaters still show "It's a Wonderful Life" on the big screen each Christmas, most people watch the film alone or with a few members of their family or friends. The experience of seeing it in a group setting adds to the story's magic.
"I'm often surprised by how moved I am by the story in a different way than I am by the movie," added West. "It may just be because I'm used to the movie, but seeing human beings in front of you interacting hits you in a different spot than seeing them on the screen sometimes does."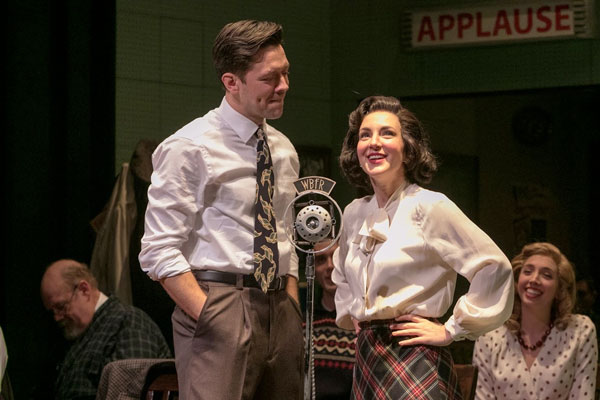 Nowadays, "A Christmas Story" is played around the clock, but for many years "It's A Wonderful Life" was seemingly always on television. West jokes that he remembers being able to hop from channel to channel – seeing it in black and white on one channel, color on another, and even hearing it in Spanish on a different channel. It became such a Christmas tradition that it was part of several classic "Saturday Night Live" skits featuring Dana Carvey using his James Stewart impersonation in hilarious fashion as the show made fun of how the film was always on television.
Part of the fun with this radio play is being able to hear the story in a form we rarely see in America anymore. Theatre was often performed live during the golden age of radio and special broadcasts like Orson Welles' "The War of the Worlds" provided a unique experience throughout the country. It's an art form we that has faded over the years, but one that is very unique.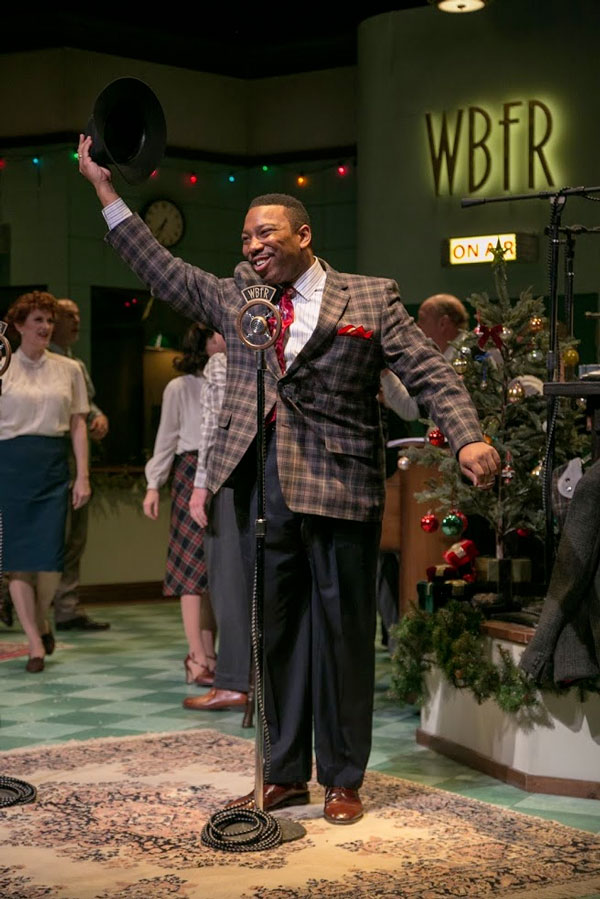 "I'd love for everybody to come and see it twice – once with their eyes open and once with them closed!" said West, noting that the Foley sound effects add so much to the story.
There are many reasons as to why the film has stayed so popular six decades after its initial release. People love the characters, the small town charm of Bedford Falls, and the overall message that every life is important and affects more lives than they will ever know.
"'It's a Wonderful Life' has been a part of my holiday tradition for years," said West. "We've assembled a fantastic cast and creative team for this production, and I'm very excited at the idea of sharing this iconic holiday tale with our audience."
The production stars John Keabler as George Bailey, Susan Maris (Mary Hatch), Andy Paterson (Clarence Oddbody), John Ahlin (Mr. Potter), Tina Stafford (Ma Bailey), James Michael Reilley (Billy Bailey), Javon Johnson (Joseph), Elizabeth Colwell (Violet Bick) and Russell Sperberg (Harry Bailey). Warren Pace, the sound technician at the theatre, provides the live Foley sound effects throughout the show. The F.M. Kirby Shakespeare Theatre was transformed into a 1940s radio station by the creative talents of Scenic Designer Charlie Calvert, Lighting Designer Matthew Adelson, Costume Designer Natalie Loveland and Sound Designer Steven Beckel. The Production Stage Manager is Kathy Snyder.
Performances take place in the F.M. Kirby Shakespeare Theatre (36 Madison Avenue) in

Madison, NJ. For more information, visit www.shakespearenj.org.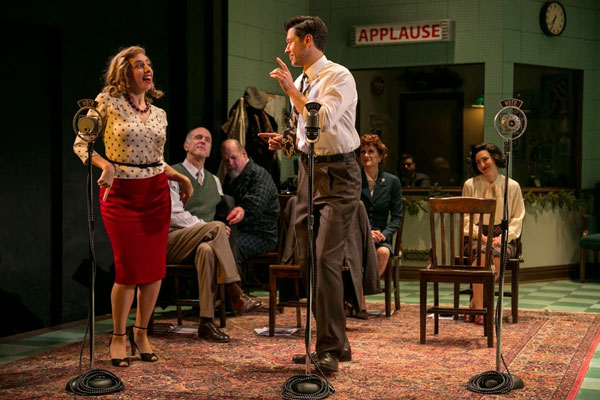 PHOTOS BY JERRY DALIA