By Bob Colyard
originally published: 12/16/2017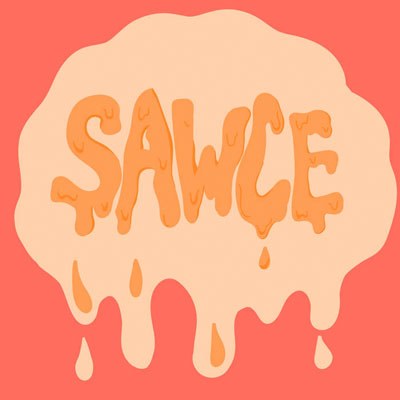 SAWCE is an instrumental progressive/math rock band from New Jersey. Their sound is influenced by many artists such as CHON, Polyphia, Vasudeva, Washed Out, Toro Y Moi, The Fall of Troy, The Contortionist and countless others. According to their bio, SAWCE just wants to have fun and make fun music.  The band consists of Adam Dabee on guitar and Dom Portera on bass.
The band's debut EP is available at Bandcamp. The EP is pretty straight ahead Math Rock and not bad for a first EP.  A lot of math rock can sometimes all sound the same with the more experienced players usually forging  ahead developing their own sound.  The Ep sounds a little like the more mature "Via Luna" or New Jersey based "Vasudeva" yet moving along with good knowledge and playing ability to traverse  the basic math rock genre in their own way. The band doesn't really cover any new ground in the Math Rock community, but they know what they are doing and sound good doing it.  
Some of the better tracks on the EP are, "School", "Puggle", and "Comfort". The last track on the EP, "Comfort", is a great example of American math rock with its typical, reverse philosophical irony and lyrics mixed with mathy guitar work.  
New Jersey is not a quite the hot bed for Math Rock so any local addition to this genre is very much invited.  I would look forward to hearing more from this band as they progress in the development of their own sound.
---