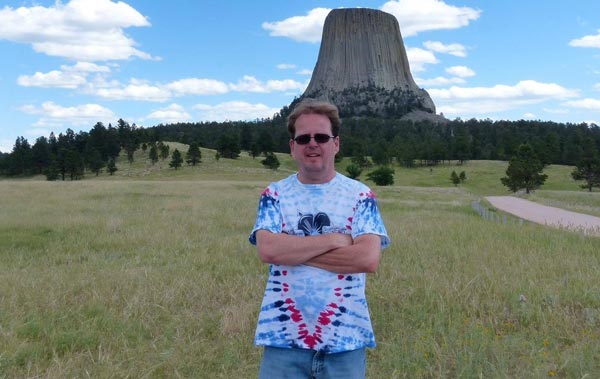 Press reviews are pouring in for Springsteen on Broadway this week and, while the critics love the show, many fans are still upset at the ticket costs which started out at hundreds of dollars more expensive than his regular tour tickets.  Die-hard fans who often attended multiple shows on each tour are struggling with the idea of being able to see just one performance or none at all.  Rich Lynch, a writer/musician from New Jersey who now lives in Nashville, was so incensed by the comments he saw from Bruce fans that he actually wrote and recorded a "protest" song in their honor.
As a music fan, Lynch never imagined he would write a song about him that could be considered anything less than reverential, but then Bruce announced an 80-show run of dates on Broadway in New York City. As he noticed the amount of negative feedback on Springsteen-related websites and forums, he realized that he was not alone in feeling disappointed in the high ticket prices.
To be fair, Bruce Springsteen routinely sells out stadiums around the world.  He has rarely performed in a venue as small as the Walter Kerr Theatre (under 950 capacity).  In a way, this performance was always going to be special simply because of the intimate venue, but as details emerged about the show it became clear it wasn't simply another concert -- it was a night of stories, personal reflections, and music.  In other words, Springsteen had created a true Broadway show.  With that in mind, some believe the ticket prices should be judged against other hot tickets on Broadway (some which run into hundreds of dollars as well) instead of a regular concert.
"The idea for the song definitely came from seeing the widespread backlash and from talking to longtime fans," explained Lynch who said the highest ticket prices he's ever paid was $500 for a Broadway play. "At this point, if this was a political race, you'd find me on the side of the disillusioned party. I've definitely seen Bruce in concert over thirty times since the 80s and I've shook his hand on at least three occasions. I surely didn't wake up one morning and decide to deconstruct one of my lifelong heroes. But, when I found that ridiculous anagram I knew exactly what needed to be done."
---
The article continues after this ad
---
---
The anagram came from the title of the show itself. That discovery, along with the comments he read online, brought a burst of inspiration.
"Something was bothering me about the name of the production," Lynch recalled. "I'm a creative person and often I'll employ unusual methods to help inspire my songwriting."
Lynch said he printed out an image of the marquee that read "Springsteen On Broadway" and using a scissors and some tape he cut out each individual letter and started rearranging them until he found a perfect anagram containing the unlikely but strangely fitting phrase: "Ow, A Bad Singer's Pony Rent".
"Once I stopped laughing I realized there might be something here," Lynch continued. "I quickly crafted three verses dealing with the universal subjects of greed, lost integrity and the dangers of blind faith and then the chorus basically wrote itself. The demo was done within 48 hours."
Despite admitting that odds were long that he would have actually traveled from Nashville to New York City to see the show, Lynch crafted a good song.  He followed the concept of the Traveling Wilburys' cult classic, "Tweeter and the Monkey Man," and included several references to Springsteen in the lyrics to help illustrate the disillusionment expressed by many long-time fans.  
"The sheep lined up on Broadway / Because the boss let out the decree
The change was made when they found out / What was lying underneath the marquee
Now he's a fallen star they say / no longer heaven sent
The streets of New York City are paved with gold and tarred with disillusionment"
Lynch enlisted the help of Jay Pounders (former frontman of the band Crossfire Choir) to produce the track with Nashville guitarist Nick Johnson lending a strong classic rock vibe. The end result is a track that has been garnering good initial reviews.
Does Lynch worry about backlash from the song?
"For me, I'm a songwriter and an observer of life as it goes on around me," Lynch explained. "This song isn't necessarily from my point of view but it does tell the side of disillusioned fans. "I found support for this song in a Philly.com opinion piece called 'Profiteering On Broadway' that was published in September when the show was announced. In the article the author described how the people most likely sitting in the front row would be the Banker's Hill types that Bruce had once railed against on his late career Wrecking Ball album."
Lynch says he last saw Springsteen perform live on November 22, 2009 in Buffalo, NY - the last time Clarence Clemons performed with the band. He seems content with that memory as the final chapter for him. The prices for the Broadway shows have priced him and many others out of the run. If you are among them, you might feel like putting on Lynch's song and joining the protest.
For more on Lynch's music visit www.richlynchband.com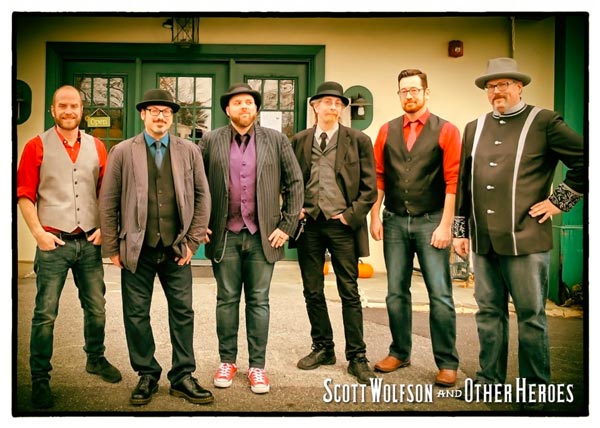 Scott Wolfson and Other Heroes At Riverside Rhythm & Rhyme
This coming Sunday, January 20, Scott Wolfson and his band will be serving up their unique blend of Americana at the Riverside Rhythm & Rhyme series at Investors Bank Theater in Succasunna, New Jersey. The band – Scott Wolfson and Other Heroes – formed in Jersey City in 2011, and, even though the members have migrated in various directions since then, they still consider themselves to be a Jersey City band.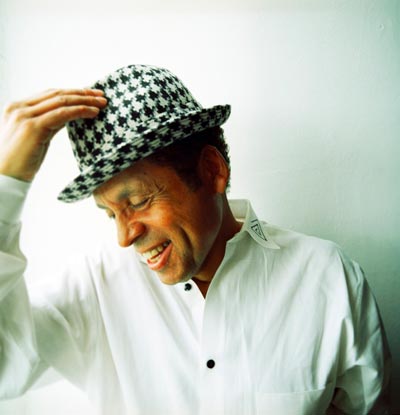 PODCAST: Garland Jeffreys At SOPAC
At the age of 75, singer-songwriter Garland Jeffreys continues to rock. The Brooklyn native got his start in New York City's club scene in the mid-60s, and had a breakout hit in the 70s with the single "Wild in the Streets." He met his best friend Lou Reed while studying art history at Syracuse University, and he recorded with The Velvet Underground's co-founder John Cale before striking out on his own. In 1977, the year his album "Ghost Writer" was released, Rolling Stone pronounced him Best New Artist. In the decades since, Jeffreys has recorded 12 more albums, including last year's "14 Steps To Harlem."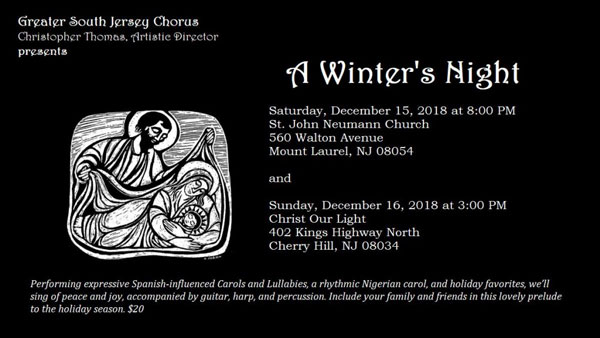 Join The Greater South Jersey Chorus For "A Winter's Night" (Or Afternoon)
The holidays bring many special things and, for me, one of the best is the music. It sets a mood, invokes memories, soothes the soul and provides a seasonal soundtrack for my life.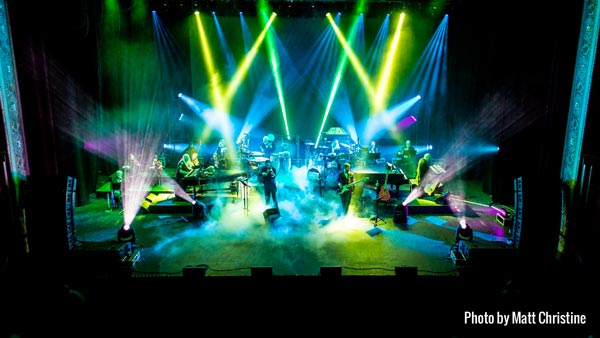 An Interview with Chip Davis Of Mannheim Steamroller Christmas
You can experience the magic of the holidays — Steamroller-style — when Mannheim Steamroller Christmas by Chip Davis makes a tour stop this Thursday, December 6, 2018, at New Brunswick, NJ's historic State Theatre.