originally published: 09/02/2017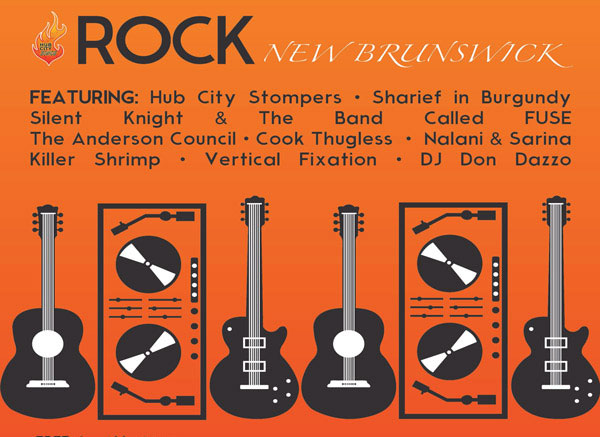 The place I'm from is on the Raritan River
south of Manhattan, maybe 40 miles.
"Exit Number 9" – Slaves of New Brunswick
When people talk about great rock 'n' roll scenes in New Jersey, two areas generally come to mind: Asbury Park and New Brunswick. The former spawned some of the biggest and most recognizable names in the state's history, while the latter launched the careers of more national acts than any other place in the Garden State.
New Brunswick's music history is a bit of a mystery to many because some of the best shows largely take place underground – or in the basement, to be more specific. Hub City Sounds: ROCK New Brunswick, a festival spread out across three days, hopes to bring some of the area's top talent to the forefront.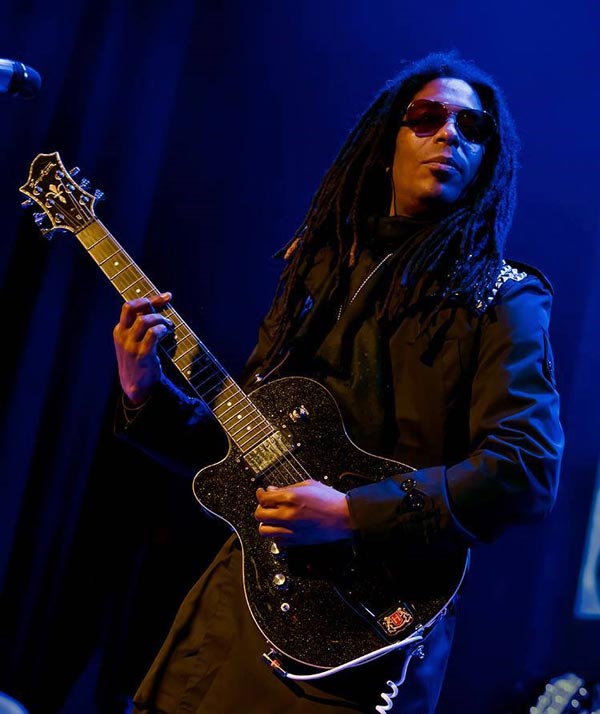 "No other city in the state has produced more national acts than New Brunswick, including Asbury Park and Hoboken combined," said Bob Makin, an award-winning music writer who has covered the New Brunswick music scene since 1989. "While none are as ginormous or iconic as Bruce Springsteen or Frank Sinatra, the number of acts, especially those who are still active, is impressive. They include Glen Burtnik, The Smithereens, Bouncing Souls, Lifetime, Inspecter 7, Ensign, Thursday, Streetlight Manifesto, Hub City Stompers, The Ergs, Screaming Females, Night Birds, Mikey Erg and Modern Chemistry.
"And then there's Crossfire Choir, Chicken Scratch, Buzzkill, Nudeswirl, Deadguy, Catch 22, God Forbid, Midtown, One Track Mike & Little T, New Blood Revival, Hunchback, Gaslight Anthem, Roadside Graves and so many more who got started in New Brunswick and went on to tour and sell records nationally and even internationally," continued Makin, who also points out that the legendary DJ Matt Pinfield founded the "Overnight Sensations" show on Rutgers University radio before heading to a career that included stints at WHTG 106.3, MTV, Sirius-XM radio and a pair of syndicated programs on Westwood One.
ROCK New Brunswick, part of the Hub City Sounds series, was created to celebrate the cultural and artistic diversity of the city. The festival kicks off on Friday, September 8th at 7:00pm with the New Brunswick Music Scene Archive Panel Discussion. This is a great place to learn about the city's rich music history and current scene. Panelists include Dennis Diken (drummer for The Smithereens, one of the legendary bands from New Brunswick); Sharief Hobley (who first came to prominence in the mid-1980s with the funk-rock band Spy Gods and has since had a successful career with artists like John Legend, Alicia Keys, Kanye West, Michael Jackson and many others); Audrey Rose (a poetess-rapper from the Brunswick jazz-punk spoken word outfit The Wichts); Andrew Spina (owner of Spina Records, a New Brunswick record store); and Bob Makin. Admission to the panel is free.
The festival continues on Saturday, September 9th with two alcohol-free, all ages ROCK New Brunswick Warmup Parties. One takes place at Volume IV (120 Jersey Ave) from 7:00pm to midnight and features performances by Mr. Payday, Spowder, Glazer and Schwervon! (KS). Admission is $5. Across town is a free party featuring Neighborhood Watch DJ collective, which takes place from 8:00pm to 11:00pm at NJ Skateshop (160 Easton Avenue, across the street from Scarlet Pub).
Sunday brings the main event. From noon to 6:00pm at Boyd Park (Memorial Parkway at Commercial Avenue), there will be performances by Killer Shrimp NJ, Vertical Fixation aerial acrobats, Nalani & Sarina, DJ Don Dazzo (from the Whirling Dervishes and Everlounge), Cook Thugless, The Anderson Council, Silent Knight & the Band Called FUSE, Sharief in Burgundy featuring Sharief Hobley and Hub City Stompers.
In addition to the music, the event includes a DIY Market, food trucks, busking artists, free community workshops with Lower Raritan Watershed Partnership, LEGO Play, the Boards for Bros skateboarding mentorship program and Brodsky Center for Innovative Print of Rutgers University's Mason Gross School of the Arts. Admission is free.
To close things out, there will be a ROCK New Brunswick After Party at Scarlet Pub with performances by Experiment 34, The Turnbucklers, The Clydes and Speed Queen. The event runs from 8:00pm-11:00pm and is open to those 21 and up. Admission is $5.
One of the amazing things about New Brunswick's rock 'n' roll history is the staggering amount of artists who have a relationship to the city – many due to a Rutgers University connection. In the 1980s, a "supergroup" of sorts called themselves Slaves of New Brunswick. They often performed at clubs like the old Melody Bar and the Court Tavern, eventually releasing one record – a brilliant collection of tunes inspired by the city. Artists involved in the project included such Brunswick legends as Glen Burtnik, Lenny Kaye (from Patti Smith Group) Steve Conte, Patti Maloney and Bernie Brausewetter.
"[New Brunswick] has had an impressive array of talent that those within the New Jersey music scene greatly respect and appreciate," said Makin. "Amazing talent still comes out of the basement venues, but it would be great if it was a little easier to see than in a dingy basement. According to Screaming Females, who have toured across the country many times playing large college towns, New Brunswick is the only American city with a major university that doesn't have an all-ages venue.
"The Bouncing Souls and Lifetime started having house and basement shows because the city lacked all-ages venues, so that's been for a long time. But now it's just getting ridiculous, given the success of basement bands, so kids continue to take matters into their own hands by having shows," said Makin. "The Smithereens, Nudeswirl, Bouncing Souls and Lifetime are historic bands whose history deserves better treatment than they're getting.
"I hope that ROCK New Brunswick rights that wrong, especially its all-ages, alcohol-free warm-up party at Volume IV with two great basement bands, Glazer and Spowder; a touring band from Kansas, Schwervon!; and Mr. Payday, led by the great Doug 'Sluggo' Vizthum, whose first band Pleased Youth helped pave the way for the basement scene with shows in the basement of guitarist Paul Decolator's home throughout the mid-'80s.
"So this is our way of saluting the basement scene and its history, trying as best we can to replicate it with great music but no alcohol," continued Makin. "In the early days, the basement scene was more about the music than the booze anyway."
The spirit that created Slaves of New Brunswick is the same behind the ROCK New Brunswick festival, only instead of performing in bars or basements, their talent will be on display for everyone and for all ages. As Makin points out, in a university town with 30,000 undergraduates that is bursting with musical talent, it's important for bands to have a place to play. The festival organizers hope that ROCK New Brunswick may be the catalyst in making that happen.
Now the lights go low on the avenue
And the cars pass by in the rain
University boys and the girls fill the bars
While I'm just waiting for the light to change
And the steam heat pours from the bodies on the floor
In the basement where the Jackknives play
For the hub city girls in the ribbons and the curls
Who know the meaning of staying out late
The know the meaning of staying out very, very late
Singing
"The Diamond Church Street Choir" —The Gaslight Anthem