originally published: 06/01/2017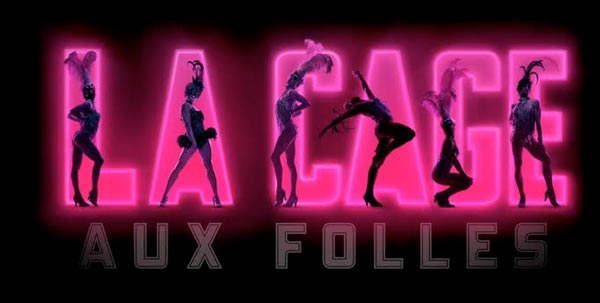 (DEAL PARK, NJ) -- A gaggle of drag queens are taking over the Axelrod Performing Arts Center (APAC) for gay pride month.  La Cage Aux Folles - that's the same "birds of a feather" from the film The Birdcage starring Robin Williams and Nathan Lane.  The musical opens on Friday, June 2 at 8:00pm to kick off Jersey's 25th annual pride weekend.  Over 20,000 LBGTQ attendees are expected in Asbury Park for the weekend.  APAC, located in Deal Park, is about five minutes from downtown Asbury Park.

To benefit Garden State Equality, APAC is hosting an opening night reception in the theatre lobby -- with pink martinis by Tito's Handmade Vodka and rose Bolla by Banfi Winery plus hors d'oeuvres -- at 7:00pm.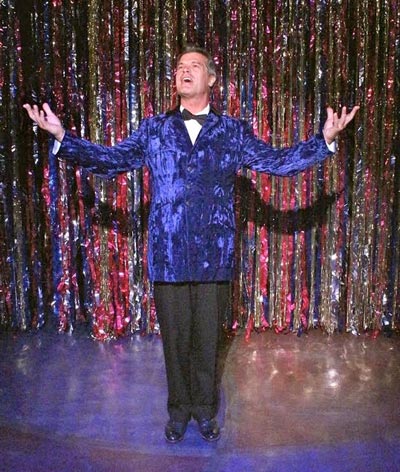 Executive Director of Garden State Equality, Christian Fuscarino, has been instrumental in this upcoming Pride event: "We are thrilled to be partnering with the Axelrod PAC on this exciting night that will benefit the local LGBT community.  La Cage Aux Folles is a show that has empowered LGBT people for decades, so it is particularly meaningful to tie this show into a fundraiser for New Jersey's largest LGBT organization."
The musical features a score by Jerry Herman (Hello Dolly!), which includes the gay national anthem "I Am What I Am," and a hilarious book by Harvey Fierstein (Torch Song Trilogy, Kinky Boots).
As Robin Williams said in The Birdcage: "Look, this may be a drag show, but it still has to be a good drag show, if possible a great drag show." The APAC cast includes eight stunning drag performers as the fabulous Cagelles (think RuPaul's Drag Race with actual singing and dancing abilities).
The show stars Broadway veteran Nat Chandler (The Scarlet Pimpernel, Phantom of the Opera) as Geroges and one of the Jersey Shore's most sought-after singers Joe Necci returning for the third time as the divine Zaza.  Nat Chandler is making his Jersey Shore debut, having been seen on Broadway and in regional theaters around the country: "I am thrilled to join the Axelrod's production of La Cage aux Folles.  This musical has an extraordinarily brilliant script and is absolutely hilarious.  I'm proud to be a part of a story about love, joy and family!" New York Times theatre critic D.J.R. Bruckner wrote, "Nat Chandler is a find... he displays rich comic gifts and he can use his fine operatic voice to express any emotion he wants to."
---
The article continues after this ad
---
---
A $55 donation includes the reception and a premium ticket for the opening night performance of the show.  Tito's Handmade Vodka will be matching donations dollar for dollar! This event is co-hosted by Caberet for Life, Inc., the nonprofit arts organization that has been supporting local HIV/AIDS and other charities in NJ since 1995.
La Cage Aux Folles is being produced by Andrew DePrisco and Jess Levy, directed by Kathryn Markey and choreographed by Todd Labron Underwood, with musical direction by Joseph Elefante, leading an on-stage band.
The play runs June 2,3,8,10,15 at 8:00pm and June 4,11,18 at 3:00pm at the Axelrod Performing Arts Center (100 Grant Avenue, Deal Park section of Ocean Township, New Jersey).  Tickets range from $31 to $36.  For online purchases, visit www.axelrodartscenter.com