originally published: 04/21/2016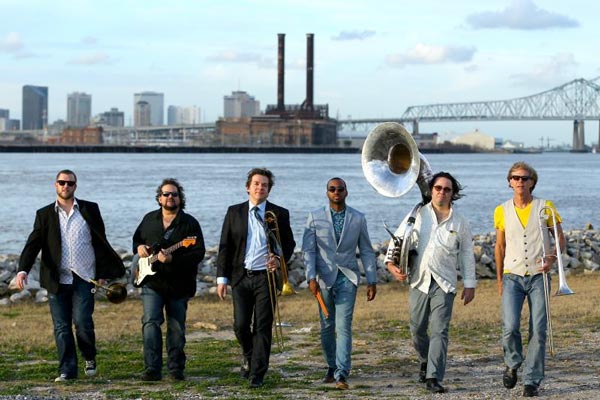 (AUGUSTA, NJ) -- Grammy winners, musical legends and authentic Louisiana home cooked cuisine awaits festival goers at Michael Arnone's 27th Annual Crawfish Fest, June 3, 4 and 5, 2016 at the Sussex County Fair Grounds in Augusta, NJ. This year's festival features 23 artists playing on four different stages, plus music workshops presented by George Porter Jr., Jon Cleary, Marcia Ball and The Atlanta Café Band.
New Orleans musical royalty headline the festival's lineup on Sunday as the funky Meters return. Meters Co-founders Art Neville and George Porter Jr. were at the very epicenter of funk since the mid 1960's, playing on many of the funk and R&B records that inspired generations of musicians. Grammy winner Jon Cleary and 5 time Grammy nominee Marcia Ball will each headline the Pavilion Stage.
A favorite thing about Jazz Fest in New Orleans is that a day of music outdoors is backed up by a night of music in the clubs. Crawfish Fest has similar special treats for fans that purchase camping tickets or King Crawfish Krewe tickets by putting on three sets of music at night on Friday and Saturday just for them. These sets are at the Pavilion Stage and in the Dance Hall, giving fest goers an intimate experience to go with their festival days. This year's sets include Bonerama, Big Sam's Funky Nation, Mike Zito and the Wheel, Flow Tribe, Naughty Professor and the Zydeco Revelators.
Michael Arnone's Crawfish Fest has always been known for a fantastic variety of Louisiana cuisine. All the dishes are priced at $10 or less and bring to New Jersey the great food dishes that are hard to find elsewhere in the Northeast. The Crawfish fest will be serving Jambalaya, Boiled Crawfish, Po-Boys, Crawfish Etouffee and Red Beans and more.  Full Menu
Breakfast is available for campers to purchase from 6:00am-10:00am on Saturday and Sunday, and includes beignets and more
---
The article continues after this ad
---
---
Alexis P. Suter will take you to Church with a Gospel set on Sunday. The Dance Hall stage will be rocking this year with Amanda Shaw, Nathan and the Zydeco Cha-Chas, The Revelers and David Greely Trio.
Rock and Roll and R&B are always big features at Crawfish Fest and this year you can hear From Good Homes, Cowboy Mouth, Johnny Sketch and the Dirty Notes, Papa Mali, King James and the Special Men and blues singer/guitarist Samantha Fish, whose explosive first appearance during a camper's set last year had the Fair Grounds buzzing!
Cha Wa provides a unique opportunity to see masking Mardi Gras Indians performing outside of New Orleans. Quimby Mountain Band opens the Pavilion Stage on Saturday and you can see brass band ambassadors, Brass-A-Holics on the Main Stage. Be sure to visit our Food and Trade Expo held during the fest.
PHOTO OF BONERAMA BY CHUCK COOK