By Kristina Gannotta
originally published: 12/03/2015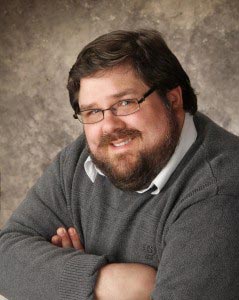 This week I sat down with local playwright Pab Sungenis, author of the new play Mourning Has Broken. In this dark comedy, six friends reunite at three funerals. As they try to keep their spirits up and their circle together, they find out more about each other (and themselves) than they ever wanted to know. With hilarious one-liners and an ensemble of characters that play off one-another's rhetoric flawlessly, the writing in this play deserves a standing ovation. The show premieres at Cumberland Players in Vineland, NJ, December 5th and 6th.
What was your inspiration to write Mourning Has Broken?

It came out of an actual funeral. Many years ago a friend's father suddenly died and at the funeral there were a group of friends there that we hadn't seen in ages. We had all been a tight bunch, but had drifted apart. Here we were, in one place, so we all decided that after the funeral we would adjourn to a local Applebee's. We sat there and got caught up for a while and I said, "This is great, we've got to do this more often." It took about 10 seconds for my to realize what I was actually saying, and then I went home and I wrote the first act.
Were there any characters based off of people in your life?

Some of them were based on actual people, some of them were composites of different people in my life, and in some of them there are facets of myself.
When did you start writing the play and what were your initial plans for it?

This had all happened in 2007, so it's been a work in progress for some years now. I essentially started writing it as a one act. I wanted some feedback so I showed it to my friend Brett Fauver, a local director and playwright. He told me that I had more of a story there, and that I should develop it into three acts. I had an idea for how it would end as a three act, but I didn't know what I would have in the middle. Then, with very little warning, Brett himself died. At his funeral I was listening to our friends, what everyone had to say, and I realized I had my third act.
How would you describe the genre of this show?

It's definitely a dark comedy. I often laugh at things that other people might not laugh at. There's this saying that Chekhov would always say that the plays he was writing, with so much death and destruction, were comedies. If that's the case, then I think I'm in good company. I hope that people who are seeing Mourning Has Broken can recognize the deeper issues, but also end up smiling as they watch it.
---
The article continues after this ad
---
---
How are you feeling about seeing your show performed?

It's the weirdest thing. This is the second play I've had produced, and this time I'm not directing it myself. What little I've seen of the director and actors vision in this production, they are taking it in a different direction from what I pictured, and I find that fascinating. I feel that theatre is, and needs to be, a collaborative art. You can write pages and pages of prose, but it's nothing until you have an actor take over a character and find insights in that character. Theatre is not one artist and a bunch of drones. Everyone involved in theatre is an artist and they put a lot of themselves into the art.
Are your working on any other plays or projects?

This is the second play I've completed. I have a couple more that are in the development stages that may or may not get off the ground. I also do a daily comic strip called The New Adventures of Queen Victoria that's distributed by Universal Press Syndicates. I have three published novels for young adults under my belt and a couple more that are still in the birthing stages.
Who are some playwrights who have influenced on you?

I've really been influenced by every play I've ever seen or read. There's a lot of Woody Allen sneaking around in my head, there's a little Kevin Smith up there too. I loved Neil Simon growing up too, and of course Shakespeare, the granddaddy of us all.
What's the most challenging aspect of writing a play?

The stage is a unique place to write for because not only is it three dimensional, it's live and immediate, and nothing happens the same twice. That's a real challenge. To come up with something that can be done on a stage.
Where can people find more information about you?

You can visit my blog, sungenis.com, which has a lot of information about my work.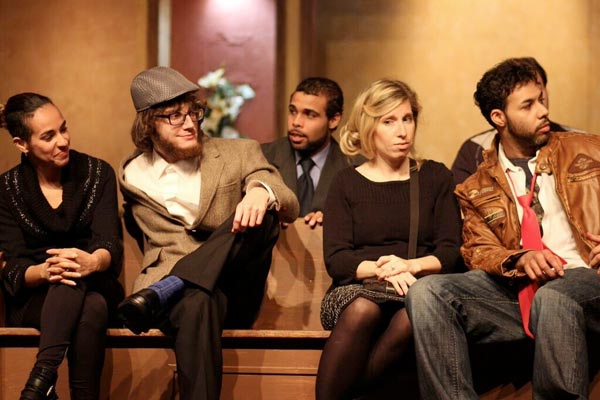 Mourning Has Broken will be performed on December 5 at 8 p.m. and December 6 at 2 p.m. at Cumberland Players home theater, the "Little Theatre," located at 66 East Sherman Avenue in Vineland, NJ. Tickets are $10 and are available for a special buy one get one free deal, online at CumberlandPlayers.com. Tickets will also be available at the door beginning one hour before each show time.