By Gary Wien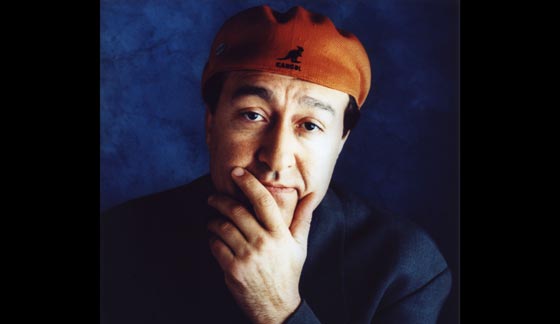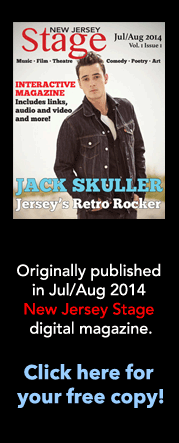 Comedian Dom Irrera first made a splash nationally from a spot on a Rodney Dangerfield special in the 80s. He's gone on to earn two CableACE Awards for Best Stand-Up Comedy Special and has been seen in films like "Hollywood Shuffle", "The Big Lebowski", "The Fourth Tenor", and "The Godson." He also received a CableACE nomination in the writing category for his work on Comedy Central's animated series, Dr. Katz: Professional Therapist.

Thanks for taking some time out to talk to us.
Sure, from my busy schedule on the couch. I turn over every hour so I don't get bed sores. It's very important.

You just got back from The Cat Laughs Festival in Kilkenny, Ireland, right?
I did. "The Godfather of Kilkenny" — that's what they call me.

And you've got the Just For Laughs Festival in Montreal coming up. What is it about your material, which generally stems from your experiences growing up in an Italian-American household, that goes over so well all around the world?
I think there are certain threads through our cultures and it doesn't matter where you're from. One thing about comedy is you've got to be able to relate. I guess people relate to family stuff and human weaknesses... the human spirit. What we all have in common is that we're human beings and we go through a lot of the same stuff. No matter who you are — and I know movie stars and I know people who haven't made it at all in show business — people have the same problems and insecurities; thoughts that go through their head that they don't think anybody else has. I think if you can expose those human frailties people can relate.

Do you notice a difference between audiences in clubs and those who go to comedy festivals? Are they comedy die-hards?
No, they're exactly the same. People who like comedy... people who are going to make the effort to come out and watch standup are fans of... dare I say the art form?

Everything's changed you know. It used to be if they saw you on The Tonight Show or one of those late night shows they'd come out to see you, but now nobody cares about those shows, it's all about podcasts. I do Joe Rogan's podcast, Marc Maron's podcast, Adam Carolla's, and I've got my own - "Live From The Laugh Factory". Those podcasts get me more people than all of the talk shows combined. People who go to see comedy are the ones who listen to podcasts. People who watch the late night shows are like a lonely wife in Ames, Iowa whose husband is getting drunk after bowling so she puts on one of the late night shows to keep her company.

There used to be the idea that a spot on Carson could make or break a career. Is there any show with that power anymore?
Not even close. I mean, they're so unimportant it's unbelievable! And I still do them. I don't mean to put that down... it's not their fault, but times have changed. First of all, there are 700 channels now. When people used to make it big on The Tonight Show, a third of the country was watching the same show.

Tell me about your podcast.
I'm lucky because I can get the guys people will listen to. Guys like Marc Maron and Bill Burr, Rogan and Greg Fitzsimmons... David Spade. I've known these guys for so long. The bad thing about being around for a long time is you're closer to death, but the good thing is that you know everybody. If you were nice to people they'll be nice to you and they'll remember.

After a podcast I said to Marc Maron, "Thanks for coming in, I know you're busy." He goes, "Dom, I'll do anything for you. When I was a doorman at The Comedy Store you were always nice to me." I said you're supposed to be nice to people, he goes, "Yeah, but I don't forget that."

You're playing the Tropicana on August 2nd. That's one of the few casinos on the upswing.
The Tropicana is the best place I've done standup since the Sands closed. They're one of the only casinos in the black. I can't explain why, but they have the whole spectrum of ages. They're not like a young hip club and they're not like an old, fuddy-duddy club. You go to the bar there and it's like being in Ireland. You'll see an 80-year-old couple sitting next to teenagers. It's a really different vibe there. It's not an elitist vibe or a big money vibe, it's got everyone and I think that helps it.

To me, doing Atlantic City is the ultimate, coolest thing for me and my career because I grew up in Philly. I grew up down the Shore and to be headlining a casino, I never lose sight as to how cool that is. I mean it's so weird to be on a billboard on the Atlantic City Expressway next to someone like Eminem or Gladys Knight!


---
Gary Wien has been covering the arts since 2001 and has had work published with Jersey Arts, Elmore Magazine, Princeton Magazine, Backstreets and other publications. He is a three-time winner of the Asbury Music Award for Top Music Journalist and the author of Beyond the Palace (the first book on the history of rock and roll in Asbury Park) and Are You Listening? The Top 100 Albums of 2001-2010 by New Jersey Artists. In addition, he runs New Jersey Stage and the online radio station The Penguin Rocks. He can be contacted at gary@newjerseystage.com.
---