It didn't take Justina long to realize that she was meant to be on stage. She was finally coaxed on stage by her father one night at "Van Gogh's Ear" in Union and played her first three songs live. Immediately afterwards, she couldn't wait to be back on stage.
Justina recently graduated from the duCret School of Art. For an artist that only picked up the guitar at 18, she's come a long way in a short period of time.
"Justina is a phenomenal talent, since her debut performance here, we knew we had witnessed something special at Espresso Joe's," said Sonny & Ed, the owners of Espresso Joe's. "She has wonderful lyrics that she transforms into great harmonious songs. 'All Down Hill from Here' is a great song about taking chances and 'Break of Day' is an inspiring song which is also the track title of her first CD release. Justina has the making of a star; we consider her as one of these sensational artists who is 'under the radar.'"
Espresso Joe's has been one of the biggest supporters of Justina from day one. She has also regularly played places like Crossroads in Garwood, Indigo Coffeehouse and the Bound Brook Hotel. She's hoping that her new CD (which was release in late May) helps her attract the attention of some record industry professionals and get her more shows across the area.
"I'm hoping to get the attention of some labels whether independent or major labels," said Justina. "But you hear from other people about their experiences and you're not so sure if a label is the right route to go. I just want to get out and play as much as I can and see what goes."
Justina says that she learned how to play guitar as a freshmen in college. On her 18th birthday, she received a guitar and her father taught her some chords. She just took it from there.
"It was around that time that the female musicians started taking over," she recalled. "And it just sort of caught my interest. I started listening to Jewel and reading her poetry. Then I started writing my own poetry. That kind of led me to wanting to learn how to play so I could put my thoughts and music together. I've always had an interest in singing so I kind of put it all together and came out with what I have now."
She honed her live performance from playing at open mics. Soon she was invited to do longer and longer sets. Finally she started getting booked as the headliner.
Her songs are a mixture of auto-biographical tales and pure fiction. "I try not to bore people too much with my love life and my personal life," said Justina. "But that's always going to come through. I try to write stories in my songs to make it a little more interesting."
You can catch Justina live in June on June 2nd at Crossroad in Garwood, June 3rd at the Indigo Coffeehouse in Aberdeen and on June 17th at SICA in Long Branch. In July she will be at the Hamilton St. Cafe in Bound Brook on the 16th and at Triumph Brewery in Princeton on the 21st. Visit her website at www.justinasworld.com for more info.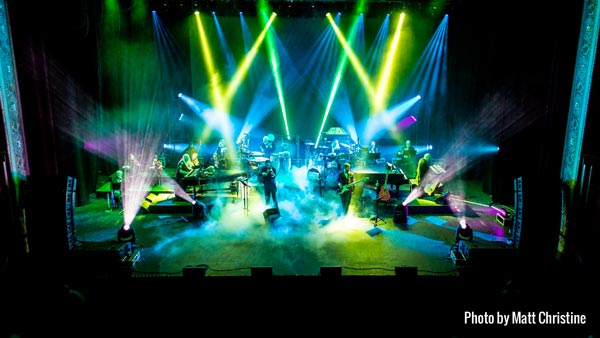 An Interview with Chip Davis Of Mannheim Steamroller Christmas
You can experience the magic of the holidays — Steamroller-style — when Mannheim Steamroller Christmas by Chip Davis makes a tour stop this Thursday, December 6, 2018, at New Brunswick, NJ's historic State Theatre.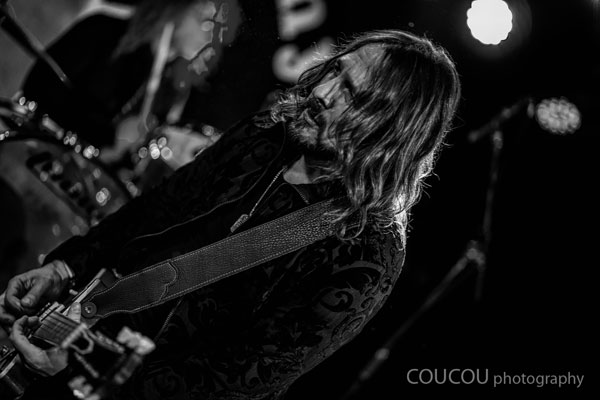 PHOTOS: Matt O'Ree Band at The Stone Pony in Asbury Park
(ASBURY PARK, NJ) -- The Matt O'Ree Band returned to The Stone Pony in Asbury Park on Friday, November 16 and photographer Estelle Massry of Coucou Photography was on hand to take some photos.  David Bryan from Bon Jovi was one of the special guests that night.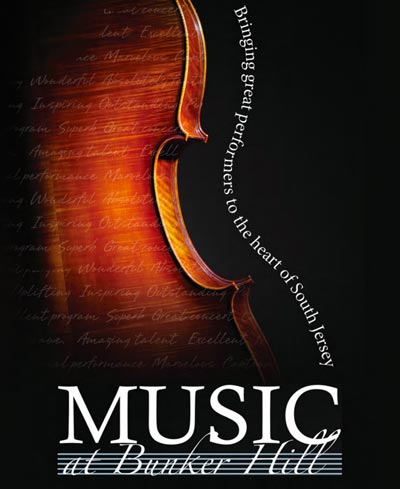 Music At Bunker Hill Makes Acoustic Connections In South Jersey
In the baseball saga "Field of Dreams," Kevin Costner's character proclaims, "If you build it, they will come." And Carol Westfall, President of Music at Bunker Hill, believes this saying holds true as well for other things – such as a multi-concert-season chamber music series in Gloucester County.



PODCAST: Grammy Winner Terri Lyne Carrington At TD James Moody Jazz Festival
Drummer, leader, and composer Terri Lyne Carrington made history as the first woman to win a Grammy for Best Instrumental Jazz for her album "Money Jungle: Provocative in Blue." Now, she brings her interpretation of Duke Ellington's "Money Jungle" to the TD James Moody Jazz Festival at NJPAC on November 11, 2018, as part of a program called "Jazz Vinyl Revisited." Producer Susan Wallner talks to Carrington about her connections to the jazz greats Clark Terry and Max Roach; her newest project, the Berklee Institute of Jazz and Gender Justice; and why she thinks drummers make natural leaders.