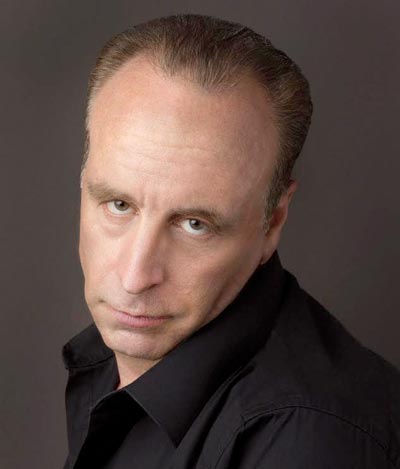 (NEWTON, NJ) -- The Newton Theatre welcomes back comedian Vic DiBitetto on Friday, May 5, 2017 at 8:00pm. DiBitetto, known as The Italian Hurricane, is one of the hottest stand-up comedians in the country. An incredibly powerful performer, DiBitetto churns energy, honesty and humanity into nonstop laughter at a frenetic pace. He's been called a cross between Rodney Dangerfield and Ralph Kramden. DiBitetto leaves his audiences breathless with laughter and is referred to as a "killer" by most other comics.
Vic is featured in Kevin James' 2015 movie Mall Cop: Blart 2. He is an internet sensation with tens of millions of YouTube views and his now famous Bread and Milk, Justin Bieber and Kanye West viral rants, he performs on radio and television and has brought his stand-up act to many prestigious venues.
Vic was a $10,000 Grand Prize winner on television's America's Funniest People (ABC), has appeared on Stand-Up Spotlight (VH1) and was in a pilot with Woody Allen and Danny Aiello.
Vic had driven a school bus for special needs children for 20 years. His wife, Lucy, was the matron on the bus. In 2014 they were finally able to "get off the bus" and focus solely on Vic's career.
Tickets for Vic DiBetteo range from $34 to $49. Purchase tickets by visiting www.thenewtontheatre.com or contact the Box Office at 973-383-3700.
---
The historic Newton Theatre, located at 234 Spring Street in Newton, NJ, was founded in 1924. Revitalized and fully renovated, Sussex County's premier entertainment venue reopened in 2011 as a 605 seat capacity live performing arts center. With it's rich history and diverse programming The Newton Theatre is essential to the buoyancy of New Jersey's Skylands region.