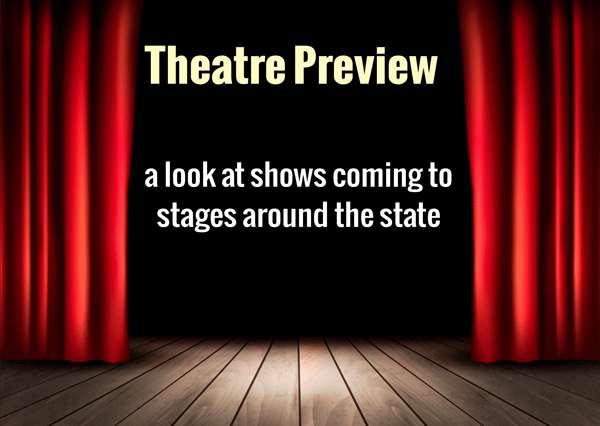 ---
The Jag
New Jersey Repertory Company, 179 Broadway, Long Branch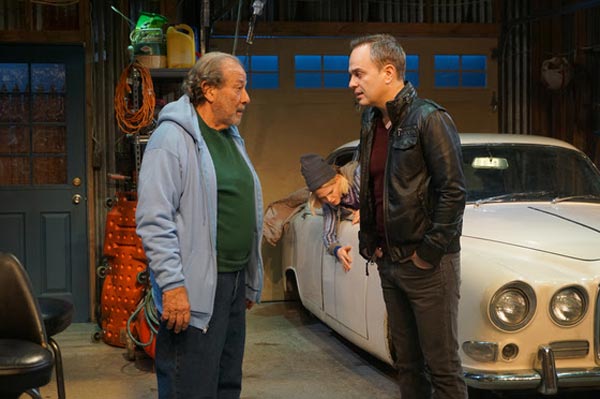 Seventy-year-old "Chick" Chicarella (Grimaldi) has one prized possession, a 1967 Jaguar that is in desperate need of repair. When his son, "Bone", (Daftsios) suggests that they finish the car and sell it off, old family wounds and failures rise to the surface. Unable to complete the task by themselves, they hire Carla (Bajou), who is an expert in Jaguars, but woefully lacking in social skills. Together, the three learn some hard lessons about repairing cars and smoothing out life's jagged edges.
The production stars Dan Grimaldi, Estelle Bajou, and Christopher Daftsios. Written by Gino Dilorio, performances run January 12 through February 12.
---
Hurricane Diane
Two River Theater, 21 Bridge Avenue, Red Bank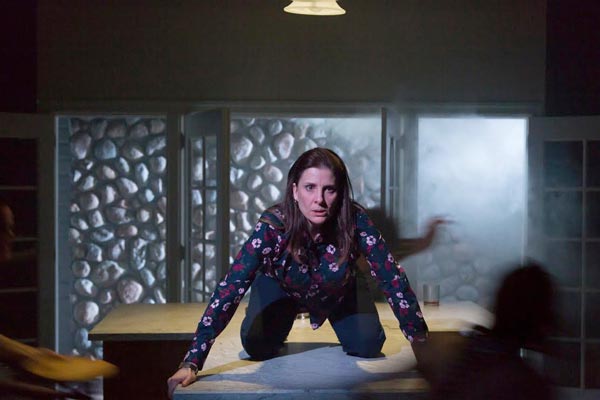 Chaos meets curb appeal in this wild comedy by Madeline George. The Greek god Dionysus takes form as Diane, a lesbian permaculture gardener from Vermont. With a mission to gather followers and restore the Earth to its natural state, where better to begin than a Monmouth County cul-de-sac and the women who live there?
A modern day reimagination of the classic Greek play, The Bacchae by Euripides.
Directed by Leigh Silverman, a two-time Obie winner, the cast includes Mia Barron, Becca Blackwell, Nikiya Mathis, Danielle Skraastad, and Kate Wetherhead. Performances run January 14 through February 12.
---
BEDLAM: Hamlet & Saint Joan
McCarter Theatre Center, 91 University Place, Princeton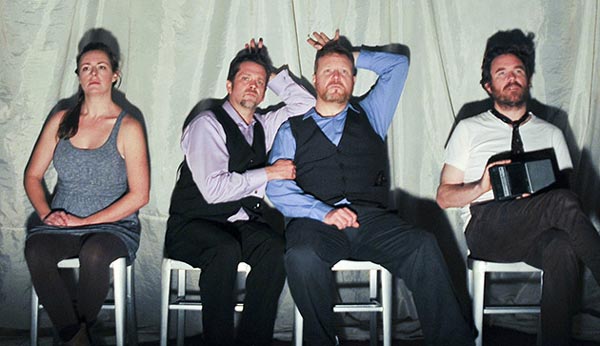 ---
He is a dark, enigmatic prince obsessed with seeking revenge for his father's death. She is a steadfast rebel who challenged the powers of the church to restore France to greatness. Iconic figures from two great dramatic classics— Hamlet and Saint Joan —are brought vividly to life in a riveting stripped-down staging by four actors from the acclaimed theater company, Bedlam, directed by Eric Tucker.
The acclaimed theatre company, BEDLAM, presents this work in the Berlind Theatre from January 13 through February 12.
---
Rock Of Ages
Eagle Theatre, 208 Vine Street, Hammonton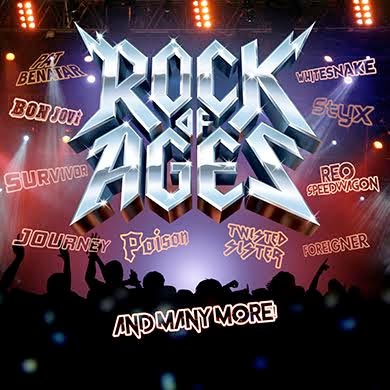 Set in 1987, Rock Of Ages tells the story of Drew, a boy from South Detroit and Sherrie, a small-town girl, both trying to chase their dreams of making it big and falling in love. Rock Of Ages takes you back to the time of rock bands with big egos, playing big guitar solos, and sporting even bigger hair! Featuring some of the greatest hits by bands like Journey, Styx, Pat Benetar, Poison, REO Speedwagon, Whitesnake, Foreigner, Bon Jovi, and more!
Directed by Ed Corsi, performances run January 20 through February 19.
---
Ravenscroft
Bickford Theatre, 6 Normandy Heights Road, Morristown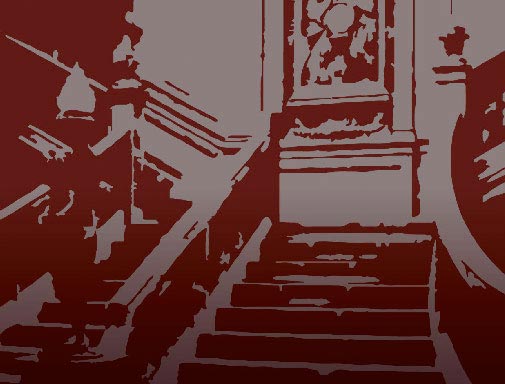 On a snowy night, Inspector Ruffing is called to a remote house to investigate the headlong plunge of Patrick Roarke down the main staircase. Five alluring and dangerous women hold all the cards and all the answers. Ghosts on the staircase and skeletons in the closet intensify this thinking person's Gothic thriller, a dark comedy that is both funny and frightening.
Co-produced with Drew University, Ravenscroft by Don Nigro is presented in the Bickford Theatre at the Morris Museum from January 26 through February 12.
---
Barefoot In The Park
Algonquin Arts Theatre, 173 Main Street, Manasquan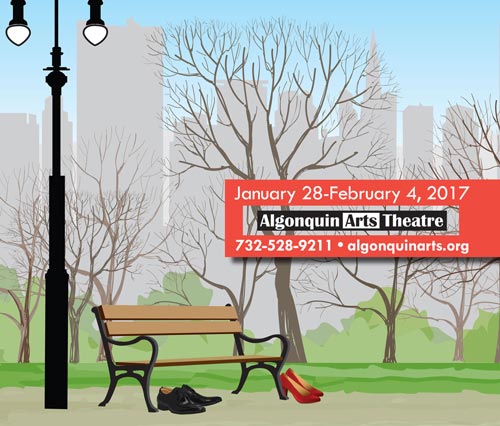 Paul and Corie Bratter are newlyweds in every sense of the word. He's a straight-as-an-arrow lawyer and she's a free spirit always looking for the latest kick. Their new apartment is her most recent find - too expensive with bad plumbing and in need of a paint job. After a six day honeymoon, they get a surprise visit from Corie's loopy mother and decide to play matchmaker during a dinner with their neighbor-in-the-attic Velasco, where everything that can go wrong, does.
Six performances of Neil Simon's classic are presented January 28 through Feburary 4.
---
A Comedy Of Tenors
Paper Mill Playhouse, 22 Brookside Drive, Millburn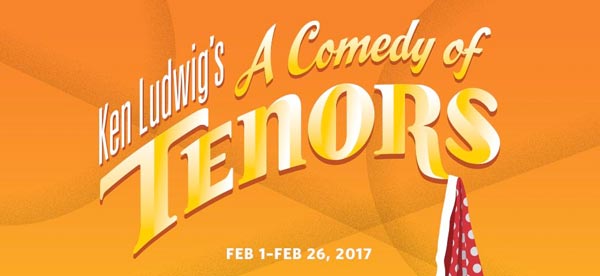 The sequel to the grand-slam comedy Lend Me a Tenor! One hotel suite, four tenors, two wives, three girlfriends, and a soccer stadium filled with screaming fans. What could possibly go wrong? It's 1930s Paris and the stage is set for the concert of the century-as long as producer Henry Saunders can keep the amorous Italian superstar and his hot-blooded wife from causing runaway chaos. An uproarious ride, full of mistaken identities, bedroom hijinks, and madcap delight.
Performances run February 1 through February 26.
---
You're A Good Man, Charlie Brown
Mile Square Theatre, 1400 Clinton Street, Hoboken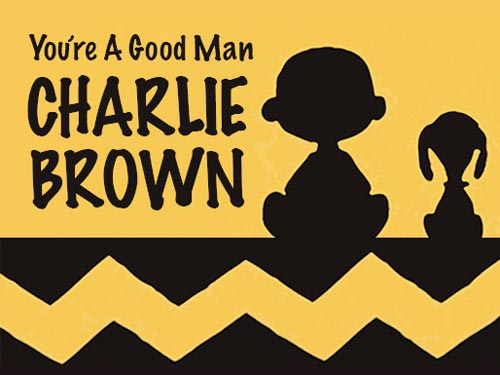 This comic musical includes the whole gang from the beloved comic strip Peanuts: bossy Lucy is hopelessly in love with piano prodigy Schroeder who doesn't give her the time of day, perfectionist Sally is still mocking blanket-toting Linus, Snoopy is in the doghouse, and the "blockhead" himself, Charlie Brown, is in rare form. Brief vignettes span the months from Valentine's Day to Beethoven Day.
Mile Square Theatre presents this hit musical based on the comic strip by Charles Schultz in its new theatre from February 3 through February 26.
---
American Son
George Street Playhouse, 9 Livingston Avenue, New Brunswick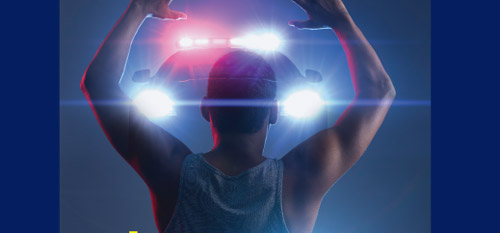 Jamal`s mother and her estranged husband rush to the police station when their son`s car has been pulled over. With no explanation forthcoming and emotions building, this highly-charged drama twists, turns and builds to an explosive conclusion. American Son, recipient of the Laurents/Hatcher Foundation Award for a new play by an emerging playwright, is certain to challenge assumptions and ignite conversations regarding recent events and the racial divide in this country.
George Street Playhouse presents this from February 7-26.
---
The Box of Stories
The Growing Stage, 7 Ledgewood Avenue, Netcong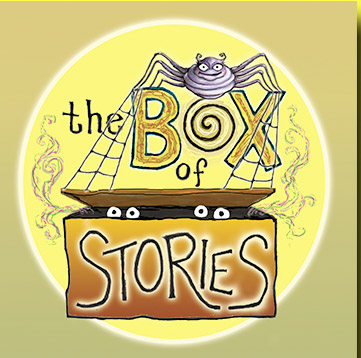 Storytelling is the native language of all human beings. But what would the world have become without stories? The Box of Stories by J.S. Puller presents a world that might have been.
When the trickster gods Coyote, Loki, and Anansi steal the art of storytelling from mankind, sealing away stories into a magical box, it is a young girl without a name that rises to become a hero. Upon finding the box, she uses the stories inside to reintroduce mankind to civilization.
The Growing Stage presents this World Premiere from February 10 through February 19.
---
Think Fast / Having Our Say / Kaleidoscope Kabaret
The Theater Project, 10 Durand Road, Maplewood

The Theater Project presents three different works in February. From February 10-12, they present Think Fast, Short Plays - a one act play competition features works by both New York and New Jersey playwrights.
From February 17-19, they present Having Our Say by Emily Mann. In this staged reading, 2 African-American sisters, both over 100 years old, tell their stories of growing up as the daughters of a former slave.
And from February 24-26, they present Kaleidoscope Kabaret, a showcase of short plays from their playswrights group.
---
Beyond the Oak Trees
Crossroads Theatre Co., 7 Livingston Avenue, New Brunswick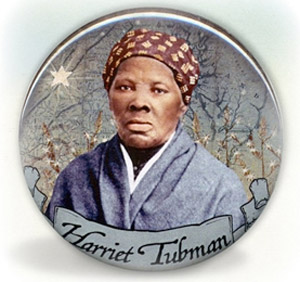 Crossroads Theatre Company marks Black History Month with a daring story of famed abolitionist from a modern perspective set in the Harriet Tubman Retirement Home.
Beyond the Oak Trees is written by Kisha Bundridge and directed by Marshall Jones, III.

Thu, Feb 16 at 8:00 PM; Fri, Feb 17 at 8:00 PM; Sat, Feb 18 at 8:00 PM; Sun, Feb 19 at 3:00 PM; Wed, Feb 22 at 10:00 AM; Thu, Feb 23 at 8:00 PM; Fri, Feb 24 at 8:00 PM; Sat, Feb 25 at 3:00 PM/8:00 PM; Sun, Feb 26, 2017 3:00 PM
---
Shipwrecked, An Entertainment
Dreamcatcher Repertory Theatre, 120 Morris Avenue, Summit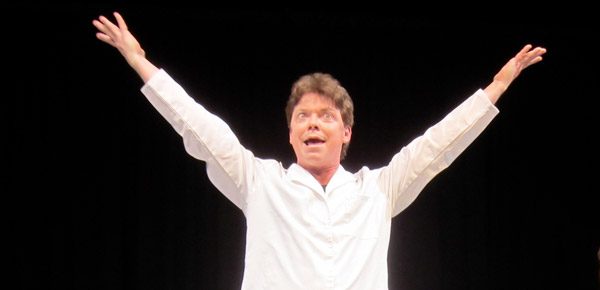 The adventurous Louis de Rougemont invites you to hear his amazing story of bravery, survival and celebrity that left nineteenth-century England spellbound. Dare to be whisked away in a story of the high seas, populated by exotic islanders, flying wombats, giant sea turtles and a monstrous man-eating octopus. Shipwrecked examines how far we're willing to blur the line between fact and fiction in order to leave our mark on the world.
Dreamcatcher Repertory Theatre presents this production on select dates from February 16 to March 5.
---
The Surrogate
Centenary Stage Company, 400 Jefferson Street, Hackettstown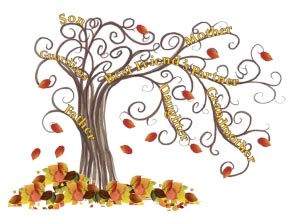 O'Neill National Playwrights Conference finalist, this play is an All in the Family for the 21st century - a smart, funny play about what we can ask of our friends, our parents and spouses, and whether we'll get any of our important life decisions right! When Billy and Sara ask their best friends Margaret and Jen to be the guardians of their precious Tallulah (and yet to be born baby Carroll), lives change and friendships are tested, and the definition of what makes a modern family is rewritten.
Production runs February 17 through March 5.
---